On the back of big gains across all sessions, Triple M Newcastle (16.8), has bolted away from the rest of the field to finish the first survey of 2019 out on their own as the undisputed number 1 station in the Hunter.


Stablemate Hit106.9 (12.5) also made a small gain and malong with triple j (11.5) are the only other stations to reach double figures.

NEWFM (down 1.2 to 7.5), ABC Newcastle (down 3.1 to 9.6) and 2HD (down 0.8 to 8) are grouped behind the leading stations.

Tanya & Steve (Triple M) have consolidated their lead in breakfast, adding 1.7 to 18.3, and pulling away from Jenny Marchant and Dan Cox (ABC) down 2.1 to 14.4.
CLICK on each table for a larger view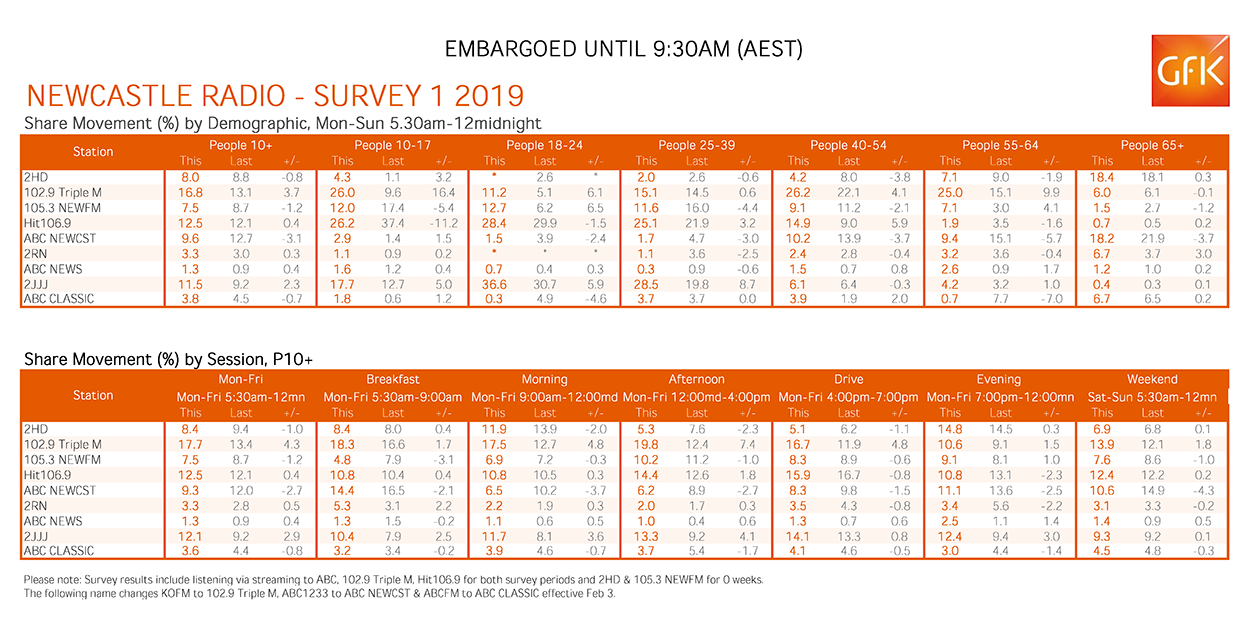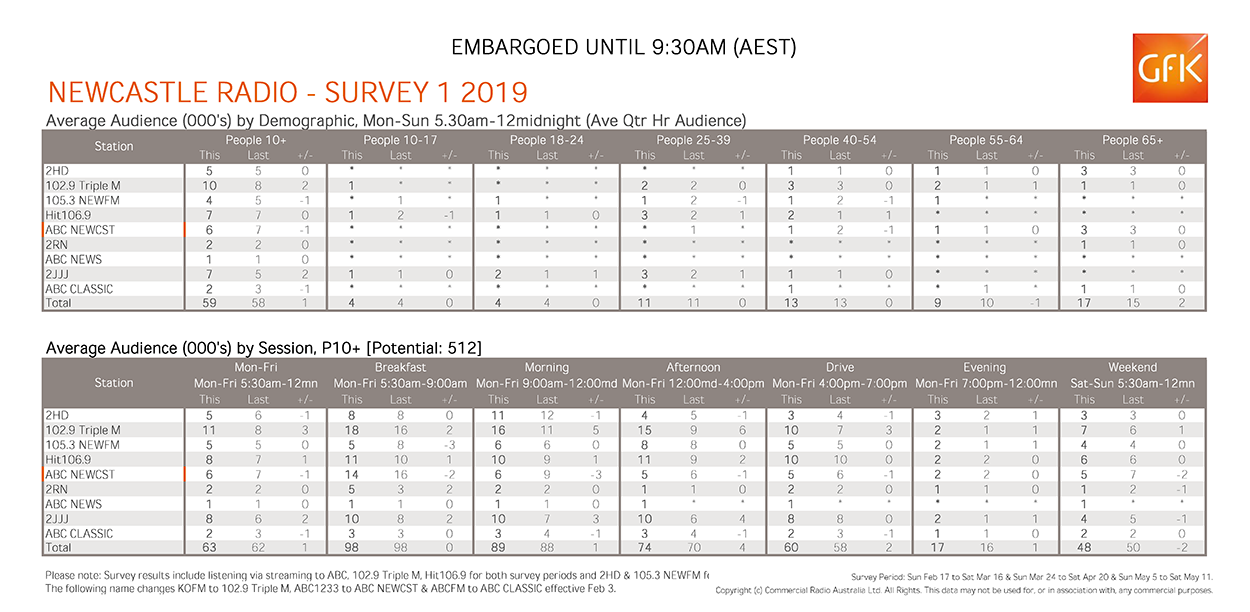 THE SPIN