Seven new entities appear in the Top 100 Podcast Ranker from Triton Digital this reporting period, including Dr. Death Season 2: Dr. Fata (Wondery), Do No Harm (Wondery), The Space (Nova), and Even the Rich (Wondery).

Casefile True Crime (Audioboom) was the most downloaded podcast in the country in November, bumping Stuff You Should Know (ARN/iHeartMedia) to the number 2 spot for the first time since its debut in the 23 December – 19 January, 2020 Australian Podcast Ranker.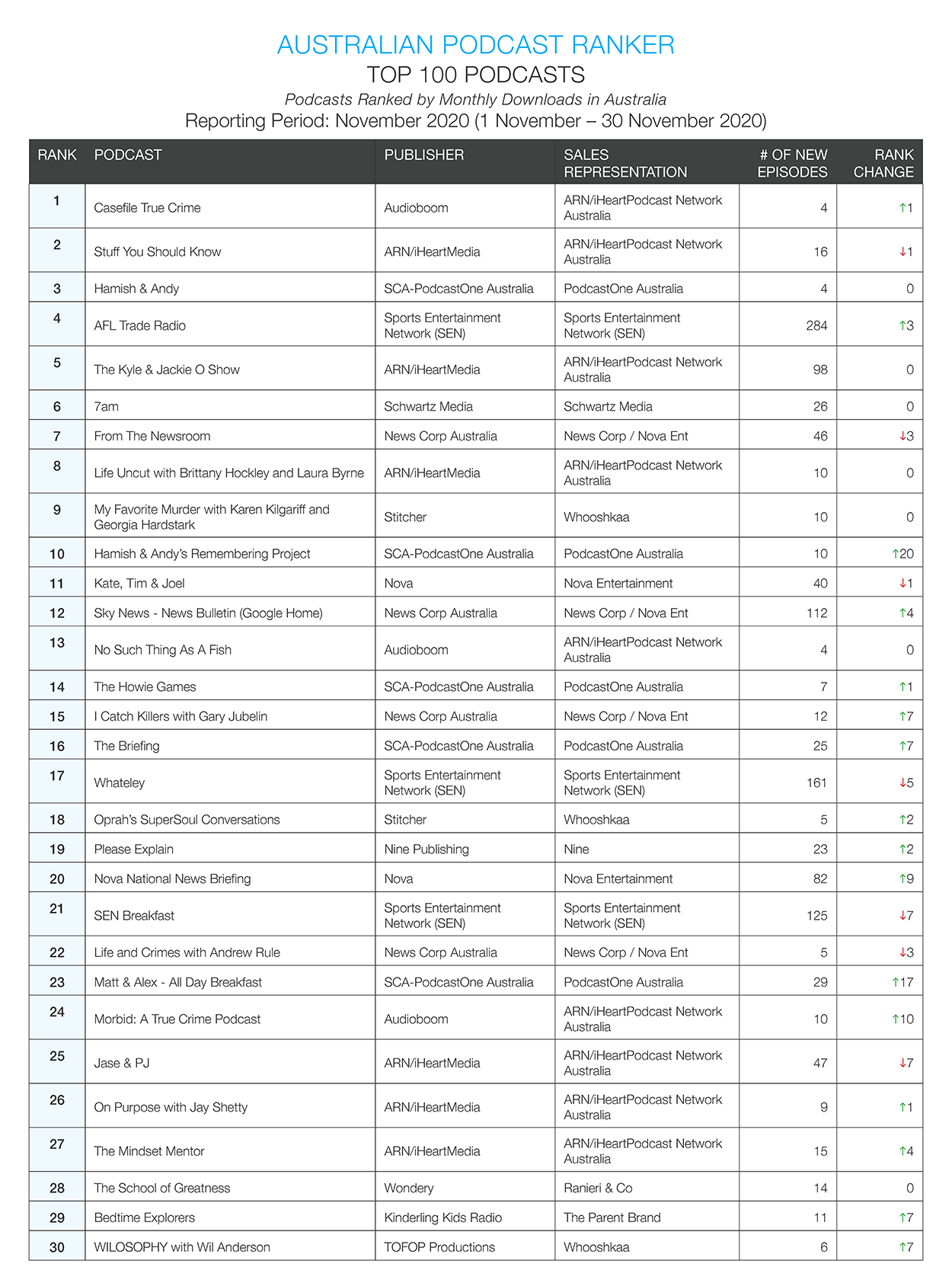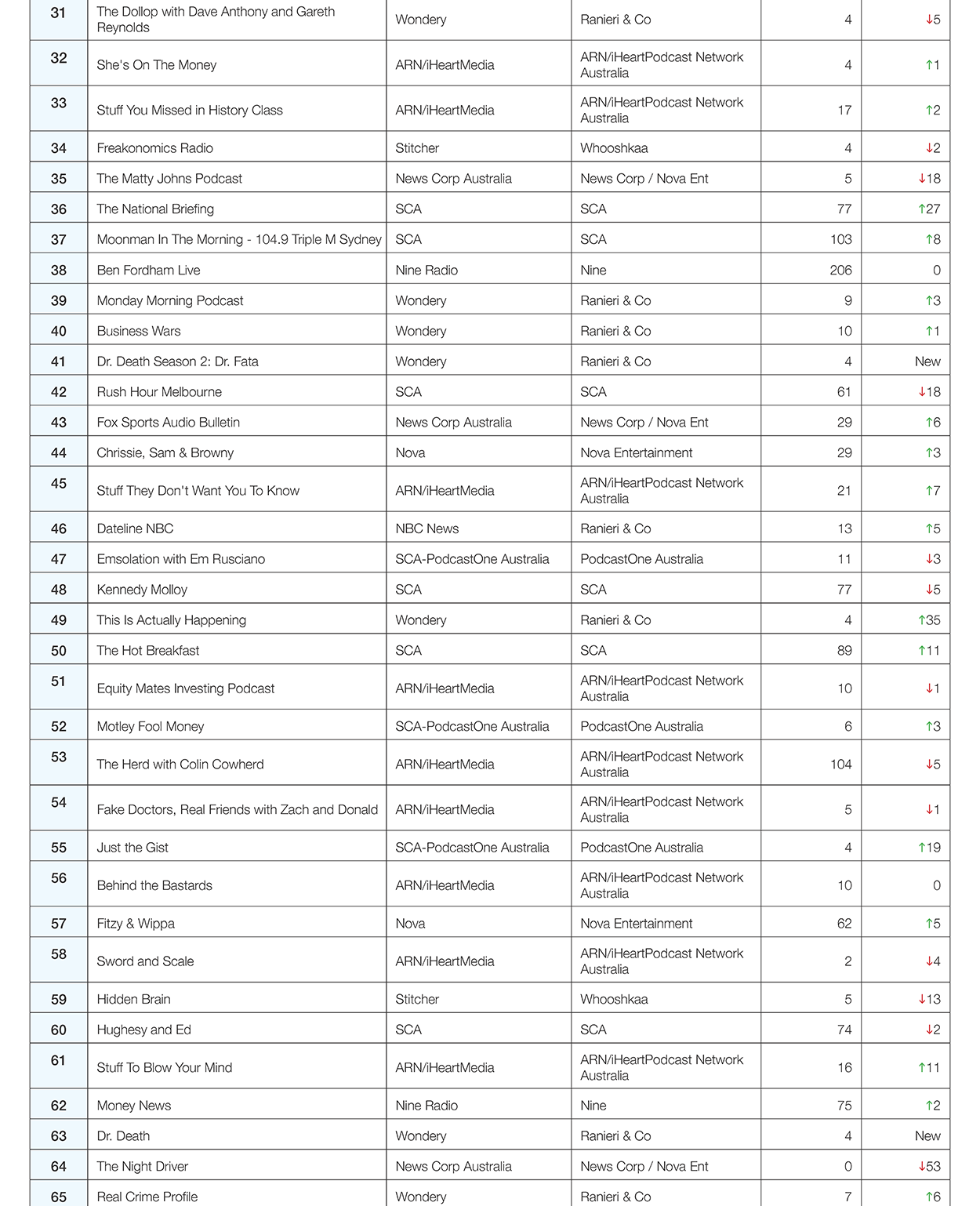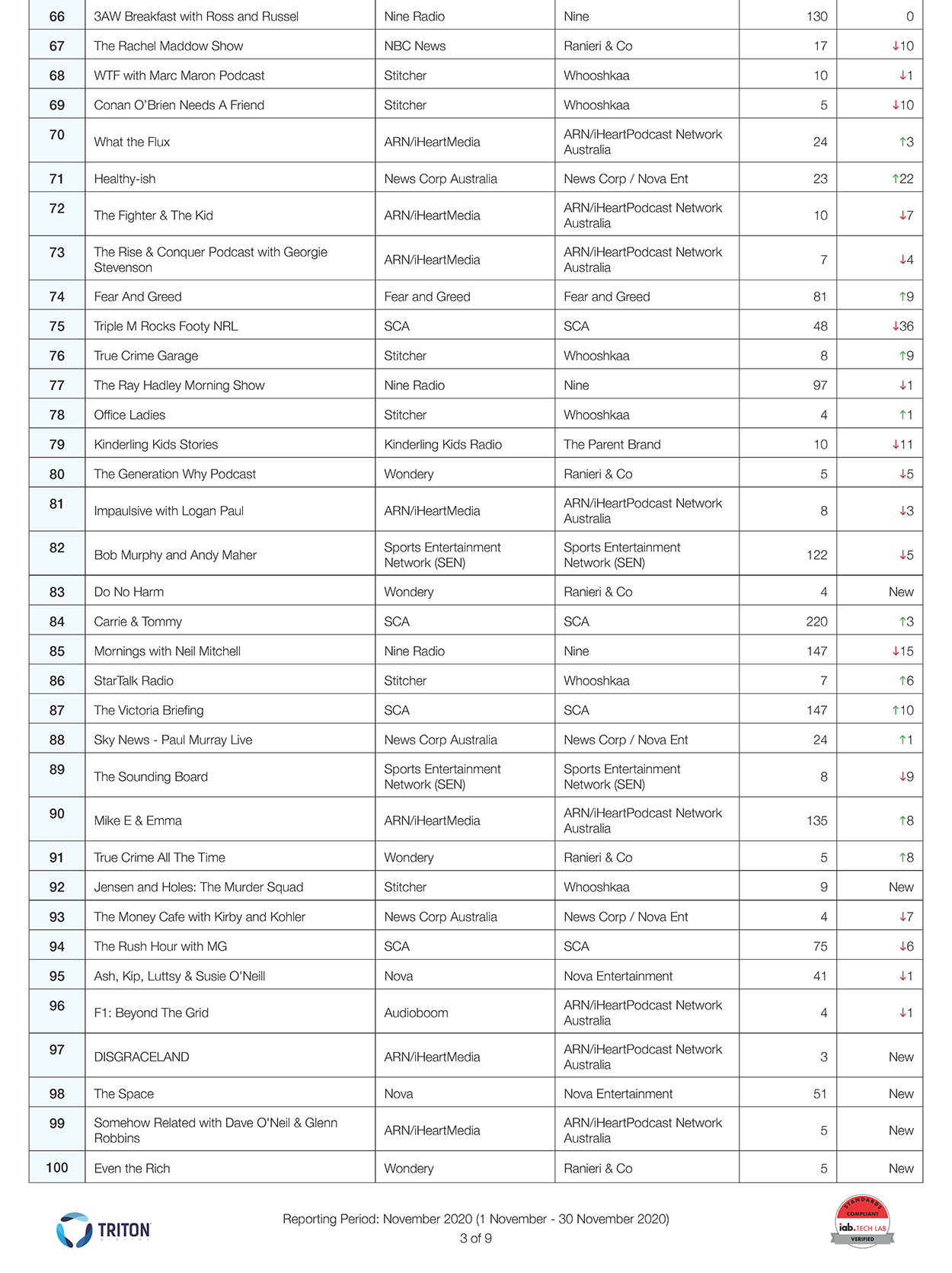 As for the All-Australian Top 100, five new entities appear this reporting period, including Crappy to Happy – 3 Mindful Minutes (SCA–PodcastOne Australia), Drive with Joel & Fletch (Sports Entertainment Network), and Stuff of Legends with Christian O'Connell (ARN/iHeartMedia).

Casefile True Crime (Audioboom) remained the #1 spot as the most downloaded Australian podcast in the country.
The chart does not include ABC Radio podcasts.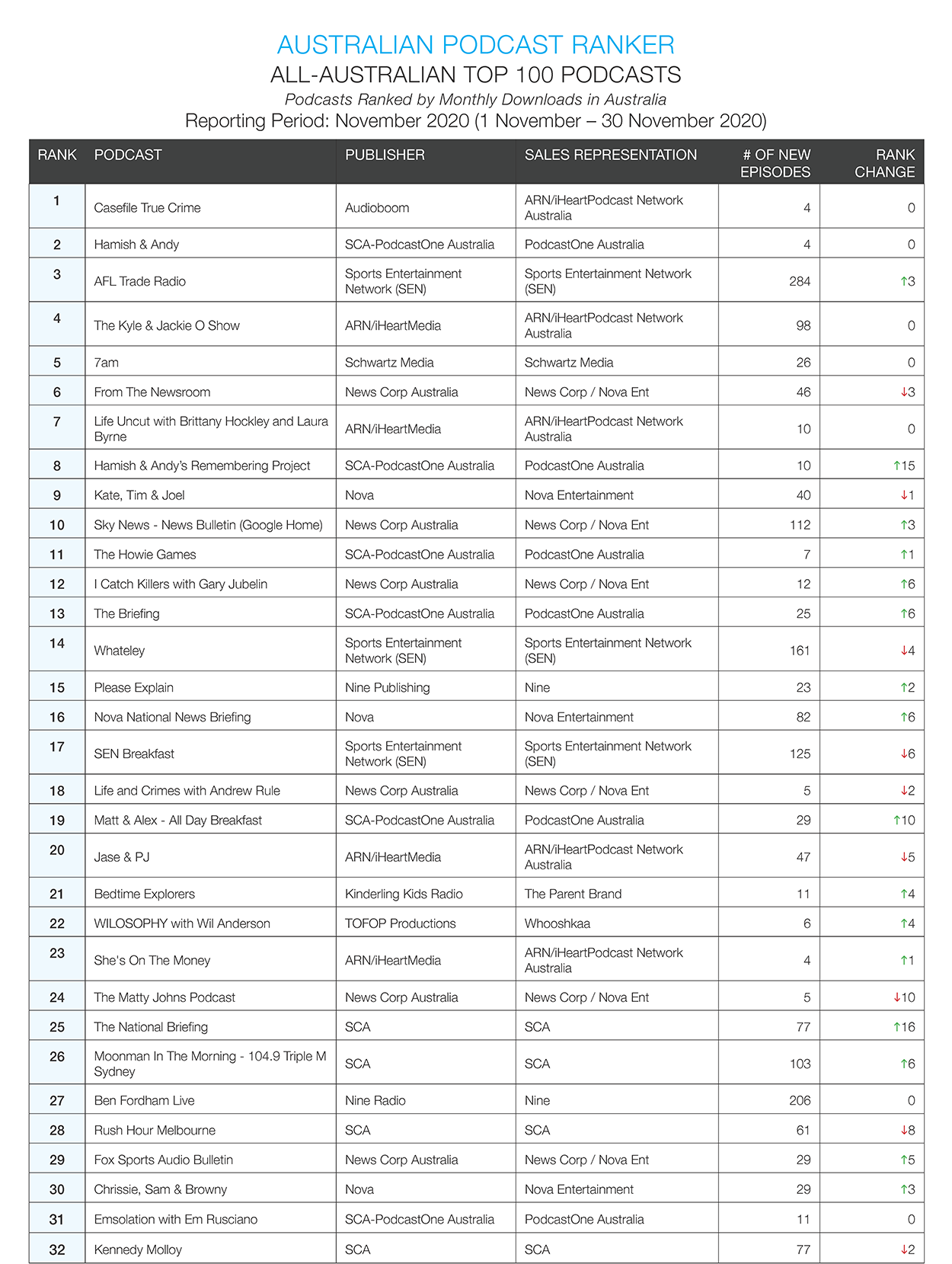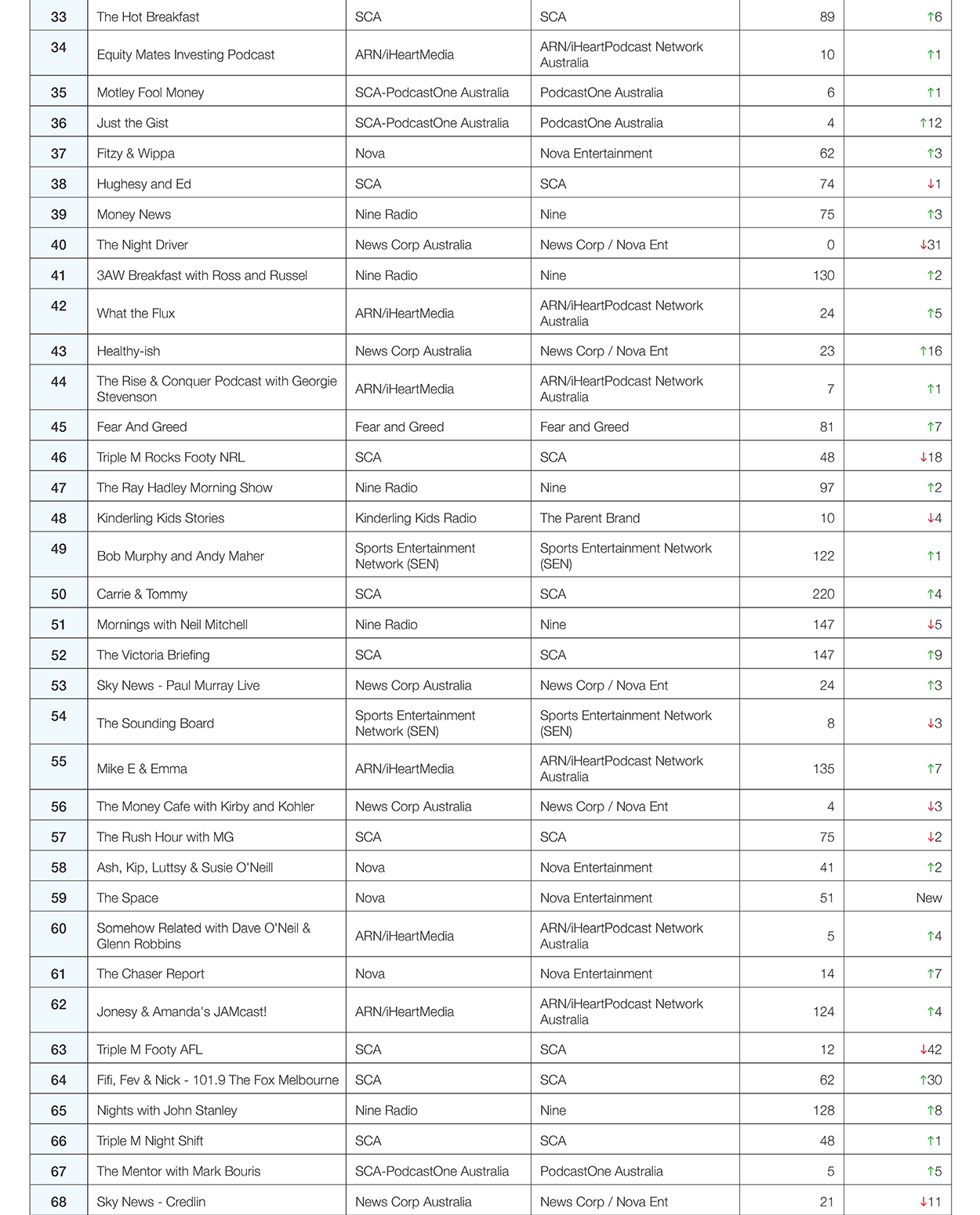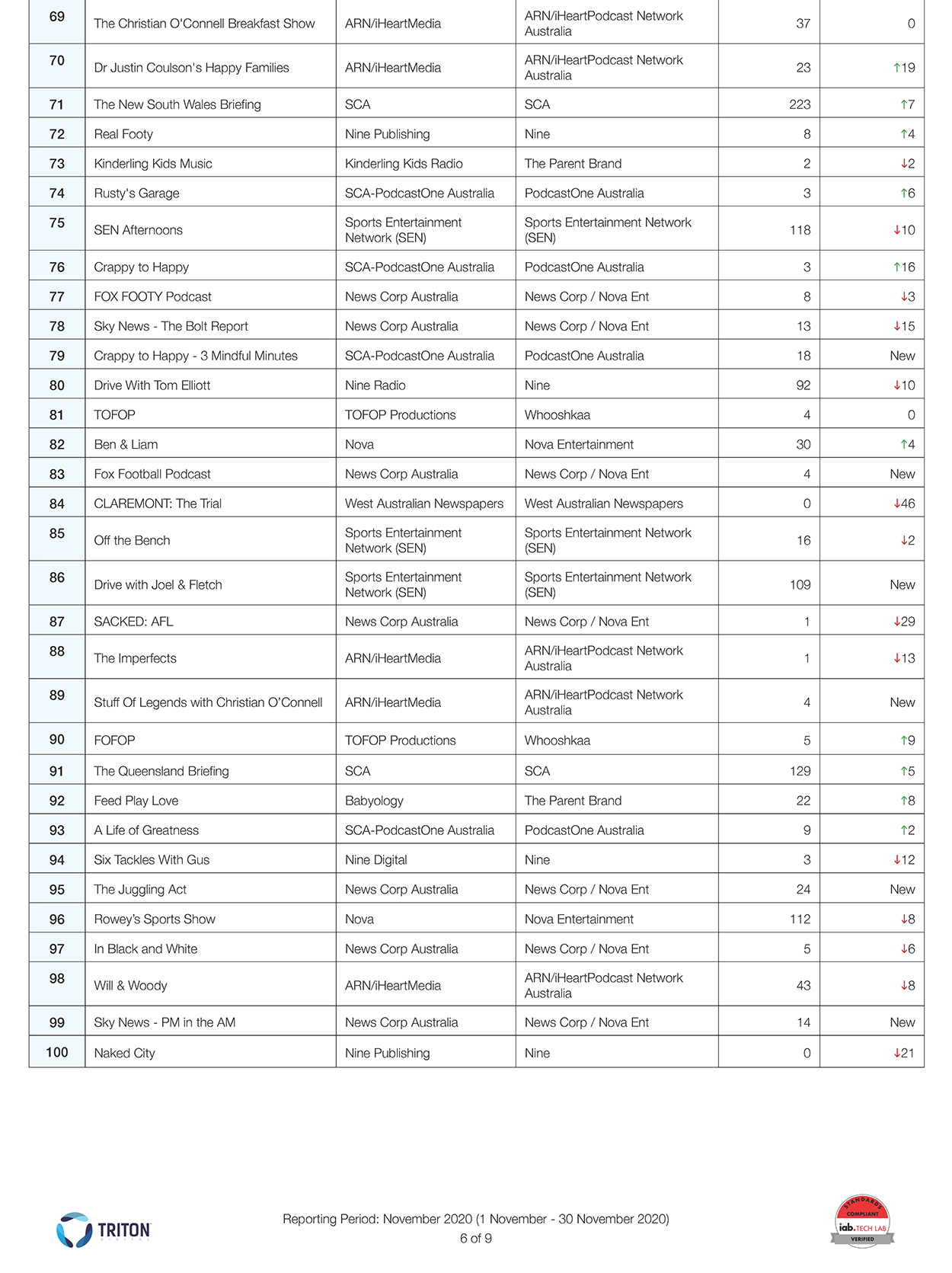 Total downloads of all shows by all participating publishers in the month of November is 46.2M.
Participating publishers in the Australian Ranker include ARN/iHeartMedia, Southern Cross Austereo, News Corp Australia, Audioboom, Stitcher, Wondery, Nova, Nine, Schwartz Media, TOFOP Productions, Kinderling Kids Radio, Australian Radio Network, Wavelength Creative, NBC News, West Australian Newspapers, Fear and Greed, Sports Entertainment Network, and Babyology.
THE SPIN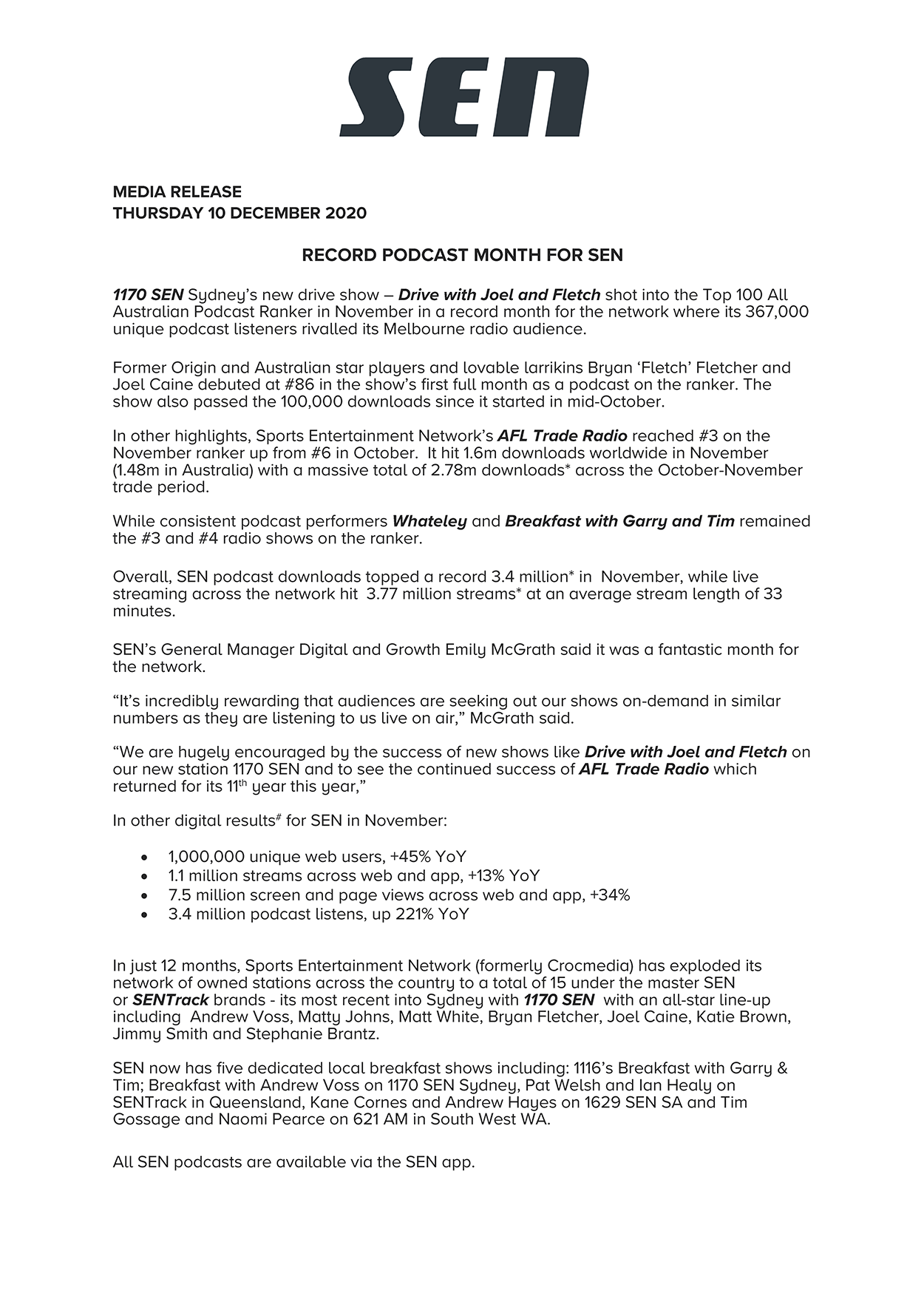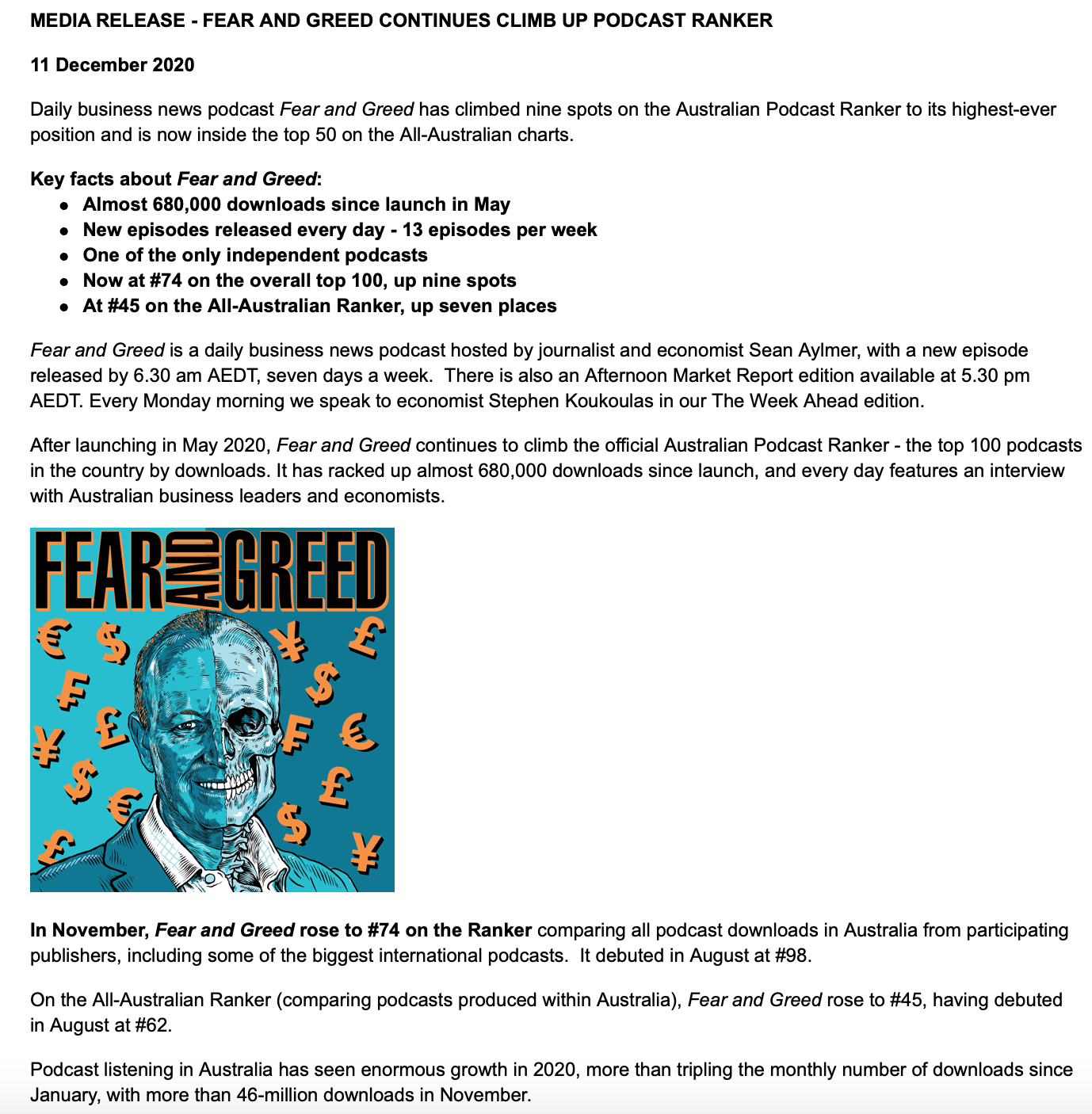 ---
Subscribe to the radioinfo podcast on these platforms: Acast, Apple iTunes Podcasts, Podtail, Spotify, Google Podcasts, TuneIn, or wherever you get your podcasts.