Radio Tomorrow with James Cridland
I had a fearsome argument the other week on Facebook. It was about radio, which before we go any further, we ought to define – in this context – as "live, linear radio". Like what you get from FM or AM, only online.
The gist of the argument was a claim by Mr X, as I'll call him, that radio listening has now almost entirely moved online. Mr X claimed that online apps have "taken over". It's a refrain I hear relatively often, normally from non-radio people.
I was curious. "Interesting that you claim that apps are now the main way to listen to radio", I said. "All the data I've ever seen would seem to show that it accounts for around 10% of broadcast radio's TSL. Do you have any data you can share?" He didn't, though he had a good line of personal abuse (which was surprisingly vitriolic).
As you might have guessed, Mr X runs an online-only radio station: and his livelihood probably rests on trying to convince enough people that online-only radio (of the live, linear variety) is a viable business with a sensible amount of audience.
The data, however, would seem to dispel his theory.
In the UK, online accounts for just 7.8% of total TSL (time spent listening); that figure's 18% in Norway (a country with not much FM radio to go round). TSL figures are hard to come by; cume's easier – in Germany, 28%; in Australia, I'm told, around 10%. The amount of TSL is much lower than these cume figures. Moreover, none of these show that online radio has "taken over". (US figures also include non-linear services, so aren't comparable).
Online radio simulcasts may be a useful way to reach at-work audiences – and out-of-area listeners, if you care about those. It is an important part of our multi-platform future: turning every mobile phone into a transistor radio does add genuine benefit to a small part of your audience. It clearly works for some broadcasters.
But the truth is that, right now, online is not a replacement for the AM/FM transmitter. Audiences are mostly tiny; competition is massive; and it costs significantly more to reach them online – whether that's raw bandwidth costs or music fees.
Where people like Mr X need to be careful is that, in many cases, their own streaming stats are on display to anyone who cares to look. Mr X's own streaming server, used by his website, apps and third-party websites, showed a potential maximum of 200 concurrent listeners; a historical peak of just 22; and at the time I looked he had, um, two. But I'm sure they were both enjoying it.
I'm still unconvinced that, long-term, live linear radio will thrive online. It would seem that the future is personalised services like NPR One, My Capital Xtra, or the likes of Pandora. Chucking a live stream online seems a bit lazy and not very exciting.
But one thing's for certain: online and apps haven't "taken over".
About The Author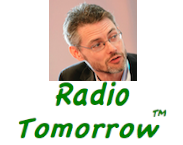 James Cridland is a radio futurologist, and is Managing Director of media.info, a companion website to radioinfo and AsiaRadioToday.
He has served as a judge for a number of industry awards including the Australian ABC Local Radio Awards, the UK Student Radio Awards, and the UK's Radio Academy Awards, where he has also served on the committee. He was a founder of the hybrid radio technology association RadioDNS.
James is one of the organisers of nextrad.io, the radio ideas conference each September, and is also on the committee of RadioDays Europe. He writes for publications including his own media.info, Radio World International and RAIN News.
James recently moved from North London to Brisbane with his partner and a two year-old radio-loving toddler. He very, very much likes beer.