SYN is just about to release two original podcasts created and produced by young people in SYN's 2020/21 Podcast Incubator program.
The CBAA Award-winning Podcast Incubator is a mentoring and professional development program for emerging producers all under the age of 26. Producers in the program receive an industry mentor, production training and close support from SYN to develop their podcast idea.
With the support of Creative Victoria and the Community Broadcasting Foundation, SYN launched its first Podcast Incubator in 2019. The inaugural 2019 Podcast Incubator launched four exceptional SYN podcasts from SYN producers: B.S Cryptid, The Graduate's Cup, The Subtlety Of It and Do Quit Your Day Job.
In 2020, participants were selected through a highly competitive application round open to all young people anywhere in Australia. They received training and support from industry mentors Erin Kyan, Jessica Hamilton and Zain Nabi to develop their podcasts. This year's SYN 2021 Podcast Incubator podcasts are: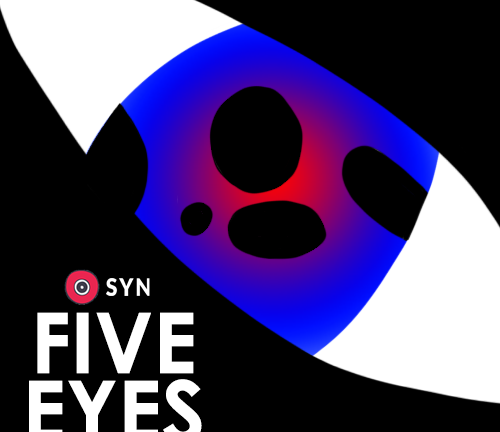 Twinemies – Grace Valerie-Lynette Twinemies, a musical queer rom-com about competitive twin sisters who start a bet to see who can complete the most items off 'teenage bucket list'. Along the way the twins both fall for people who are so wrong, but so right, and learn that maybe love is more important than winning.
and
Five Eyes – Benjamin Polazzon and Timna Katz As government officials inexplicably go missing, five spies are tasked with uncovering their whereabouts. Conspiracies are spreading like wildfire. Discoveries only lead to more questions. With war on the horizon, time is not on their side.
SYN's former Content Manager, Lindsey Green, developed the Inaugural Podcast Incubator in 2019. "The Podcast Incubator was a highlight of my career and I'm stoked to see it continue for another year," Lindsey said.
"SYN volunteers are some of the most creative people I've ever met but creativity is only one part of what it takes to create a podcast. The success of the Podcast Incubator demonstrates what's possible when you give young people the time and support to pursue their ideas without fear or restraint. I can't wait to hear what SYN volunteers create this time around and the contribution they will make to Australian podcasting," she added.
SYN's current Content Coordinator, Erin Dick, managed the 2020/21 program:
"The last 18 months have been exceptionally challenging for young people and creative industry workers. Despite the challenges presented by COVID-19, our producers have gone above and beyond to bring their podcasts to life, and we can't wait for you to hear them. Young people's voices are critical to the success of emerging artforms, and SYNners continue to lead the charge. Their stories and ideas are more important now than ever before,"
The 2021 Podcast Incubator was made possible with support from the Community Broadcasting Foundation.
---
Subscribe to the radioinfo podcast on these platforms: Acast, Apple iTunes Podcasts, Podtail, Spotify, Google Podcasts, TuneIn, or wherever you get your podcasts.