David Rogerson has contributed the following tribute to Sir William (Bill) Allen who passed away last wendesday aged 89.
Bill owned regional radio stations in Queensland.

Bill was a distinguished pastoralist and pioneer in Queensland's beef and sheep industries. He was an Honorary Life Member of the Liberal National Party, having dedicated a lifetime of service to the Queensland Nationals as State Treasurer and in many other roles. Our condolences go to Bill's family.

Here's one of many memories of Bill which has been shared by a former colleague.

Lewis Bennett assigned me while at 3UZ to "take care of the then (like me) quite young Bill Allen and Frank Moore." They were on a tour of the best radio stations in Aus – prior to acquiring 4IP and others. Bill & Frank became good friends. – during J.B.Petersons reign – became Knighted.

He acquired 4LG Longreach around 1957 (Now Cameron Broadcasters I think?) 4LG opened in 1936 on a 300 watt transmitter run solely by diesel.

That was the precursor to many more acquisitions – inc. including Ipswich. – then effectively a BrisVegas station. Run By Allan Brandt – also passed – a few years back. They convinced the Premier to allow them to transfer their Ipswich Transmitter to Broadcast from St Helena Island off the Coast.

Clever. That gave them a coverage from the Gold Coast to the Sunshine Coast and inland to well past Ipswich. VERY CLEVER. Other Bris stations were suitably pissed off. Especially (then) Labor owned 4KQ. "

Bruce Ferrier added the following

The prequel to all this – as was told to me anyhow, when I was at 4VL in the early 70s and 'Color Radio' was in in the throes of buying 4VL from Charleville Broadcasting Co Ltd – was that 4LG was originally acquired by Bill's Dad (the first Sir William Allen) purely because 4LG had gone broke, and he dragged it out of receivership to keep a local commercial radio station servicing Longreach & area.

Frank Moore (later Sir Frank) – apparently a gun auctioneer in Longreach and quite an entrepreneur – was brought in to manage the radio investment. When a call was made for a radio licence for Mt Isa (4LM), they applied for it, arguing local knowledge & experience, and won it. They then bid for, and purchased, the broke-arse 4IP Ipswich, somehow talked (Brisbane # 1 station) 4BH's PD Allen Brandt into becoming Manager of 4IP…and the rest is history.

According to Gordon Jennings (at one time, the General Manager of Macquarie Broadcast Holdings), 4BH put on a farewell bash for Allen Brandt as he left for 4IP, and he apparently told those assembled: "Well thanks for the party, but I'm here to tell you that I am going to destroy you" (in the ratings)…and of course – he did!!

He took an unheard of Ipswich station to dominant #1 in Brisbane and held that spot for years.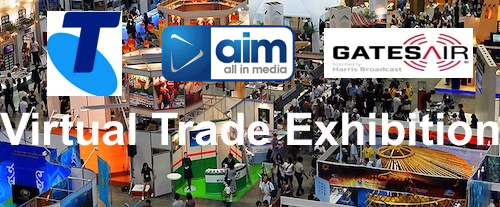 ---
Subscribe to the radioinfo podcast on these platforms: Acast, Apple iTunes Podcasts, Podtail, Spotify, Google Podcasts, TuneIn, or wherever you get your podcasts.