As a young and ambitious radio announcer you must learn to handle a lot of things – rejection being one of them.
It was a lesson that WSFM's Brendan Jones (of Amanda and Jonesy fame) learned the hard way. If nothing else he was given plenty of practice being rejected, time and time again, in his search for an opening in radio. Kids, do try this at home if you're trying to break into radio. Persistence is the key!
The rejection letters below, that Jonesy previously shared via the WSFM website, are signed by a 'who's who' of Content Directors.
Among those who knocked him back were: Jeff Allis, Keith 'Chook' Fowler, Mike Perso and his current group PD Duncan Campbell. He also says Guy Dobson was "really helpful too and wrote a very funny letter, but I don't have it any more, I wish I did."
After a stint in art school, Jonesy took a series of jobs, sign-maker, outboard motor wrecker, truck driver, sewer worker, panel beater, kitchen hand, club DJ, until he found his passion, radio.
Jonesy's big radio break came in 1990 with a night job at 6KA Karratha. His radio journey took him around the country and finally to Sydney, with a few set backs along the way, as his rejection letters show.
Even though he tried for work at some of the smallest or most remote stations, luck wasn't always with him.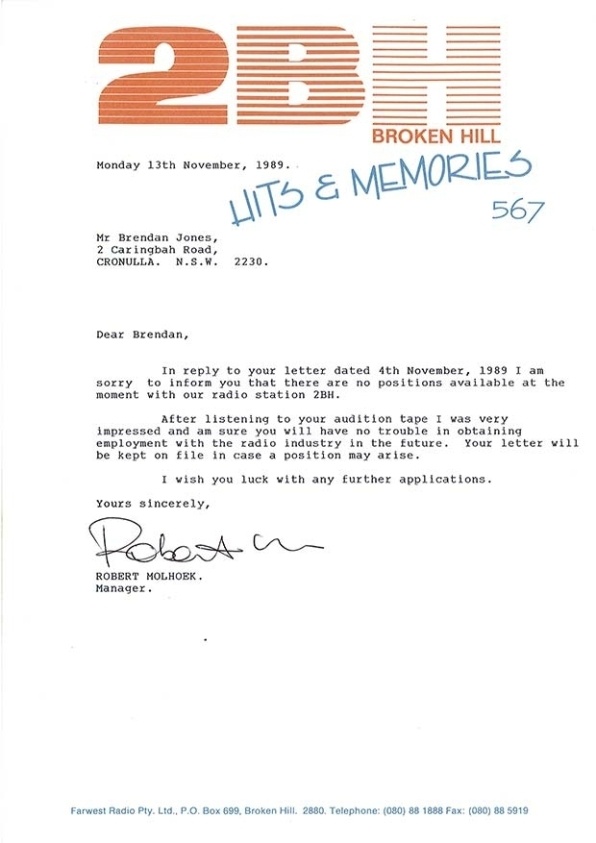 He did get some pretty good advice about his on air style though along the way.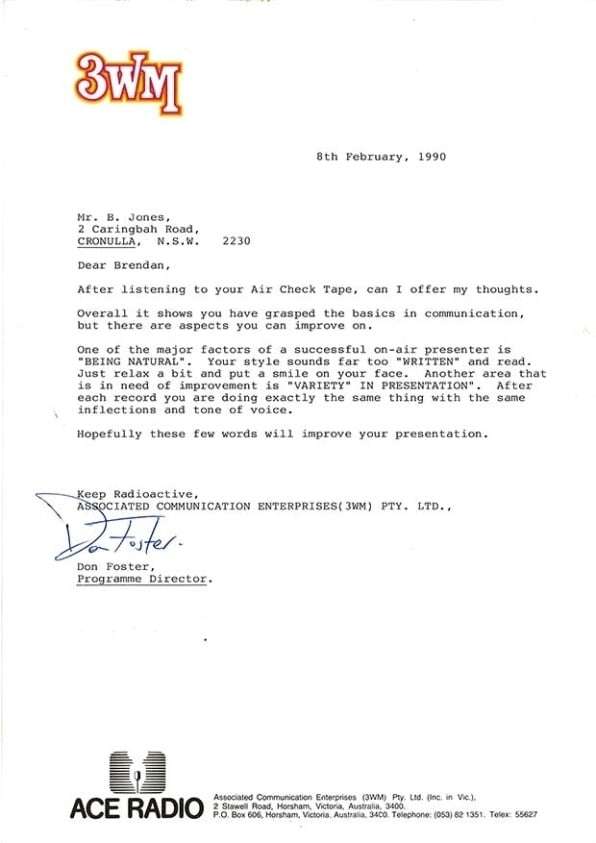 Eventually Jonesy tried the Sydney market, but got another knock back.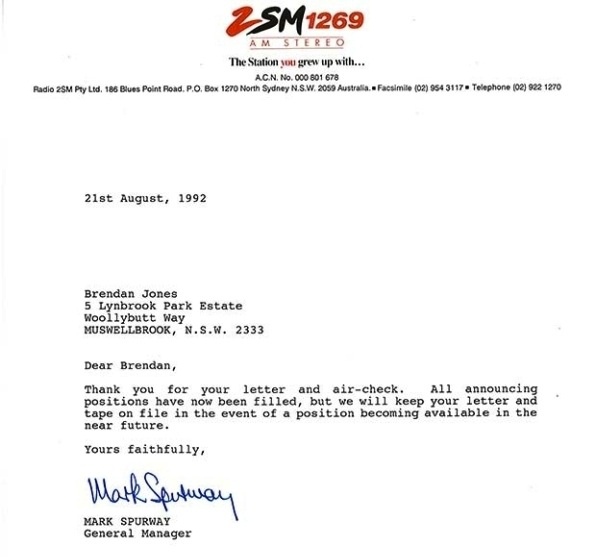 His current boss, Duncan Campbell, also rejected him. Twice actually, at PMfm and Triple M.
Jonesy's letters reflect a career of hard work and a don't give up attitude which will be an inspiration to up and coming radio stars. Read the full set of letters here.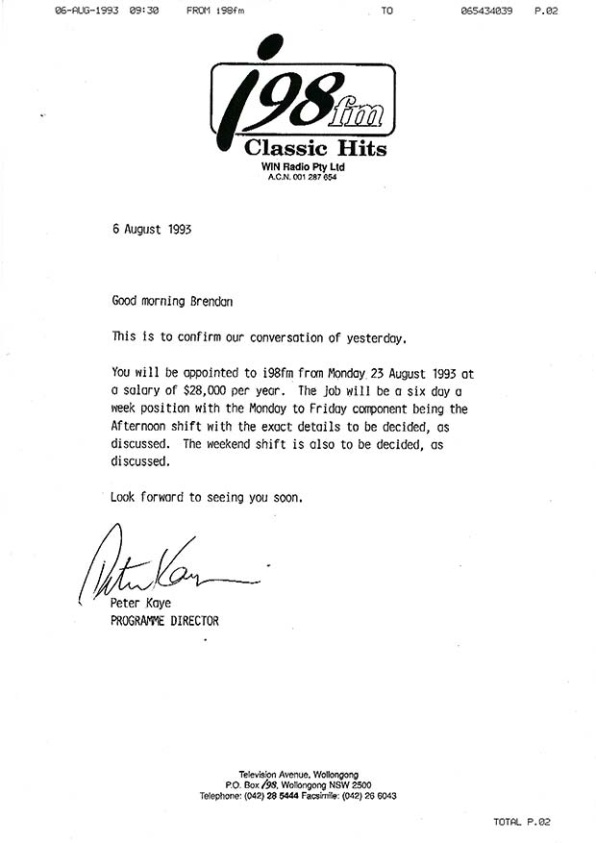 Originally published in 2013