Jen Syderhelm's verdict on Spotify's Anchor

This week has seen what I feel in hindsight will be the peak of the podcasting explosion – Barack Obama and Bruce Springsteen pairing up to celebrate their "unlikely friendship" with Renegades: Born in the USA, released under Barack and Michelle Obama's production company Higher Ground.
What higher or other ground is there left?
Six months ago, I discussed with radioInfo exploring one area that wasn't part of the podcasting world yet, which was music theme programs. There was Dolly Parton's America (she's been a groundbreaker for 50 years!) but few other examples due to copyright issues.
Lo and behold the week we had the discussion, Spotify went live with their purchase of Anchor, promising a free podcasting platform with sponsorship opportunities that you could tailor to your product.
Sounds too good to be true, right? As many podcasters had recently been burned by significant price hikes on their hosting platforms, I thought I'd take Anchor on a cruise and see how it felt.
I didn't intend it to be, but the podcast project I created, The Countdown of the 100 Greatest No 1 Hits in Australia, which I released in weekly increments of 10 across this summer, became a PhD level proposition. With the release of the top ten yesterday my word count topped 40K! I made ten complete programs which played out on community station Highland FM, but we couldn't find a way to use Anchor to distribute that same program. I had to break it into individual song components.
How Anchor works currently is that you can record and upload your words, you can source or use their library of background audio and then you can attach a song. The catch though is that you cannot attach a song where you can move your audio to overlap with the intro of the song before the lyrics come in. They must remain two clear entities.
Also, if you don't have Spotify premium you only get 30 seconds of the song.
When I first fell in love with radio as a young teen, even without any idea of how it worked in practice, I loved how announcers could talk up to or out of a song. When I became a presenter myself there were few greater highs than hitting the post. I've worked in environments where announcers will burst out of their studio and immediately replay such a moment off the logger to savour their precision with the widest possible audience.
Without this function, Anchor as a music podcast program tool still leaves something to be desired.
There's plenty of potential. Even record labels now have podcast arms. Creative Director of the Podcast Division with The Mushroom Group Courtney Carthy and his team make "Introduces" which allows artists to introduce and explain the creative process behind their songs. They too use Anchor and thus the interview is followed by the song.
I was reminiscing the other day about the amount of thought and saving up that went into buying an album when I was growing up. There was also a clear delineation between the music of my generation and of my parents.
This Christmas my son and I purchased a duo Spotify Premium account. He can listen to my playlists and even recommend music to me. TV shows like Glee and Stranger Things have made his musical tastes and consumption incredibly diverse. I almost always like the music he suggests and, if his current mojo of Hall and Oates and Earth, Wind & Fire are anything to go by, he doesn't mind mine either.
Anyone can easily find out a song's name and artist using Shazam and, if I utilise my own research towards my No 1 project, when we sold physical singles, 10 million sales was phenomenal. Now we speak in digital downloads with Ed Sheeran's Shape of You heading towards three billion!
Music consumption is massive. Considering the changing face of radio and media in general I'd like to think there are plenty of untapped opportunities for music information and trivia podcasts. The copyright and royalty rights just need to be ironed out to work in everyone's favour.
Positives to Anchor include the audio quality. My home studio set up sounds fantastic and Spotify's music database is extensive. It's genuinely easy for a newbie to have a play around with and use and Anchor's association with WordPress means transcription and even creating websites around your podcast are an option.
The only question I still have is how long Anchor can and will remain free.
---
About the author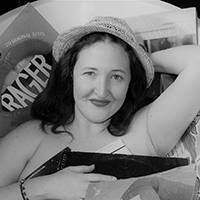 Jen Seyderhelm is an announcer, podcaster, producer, writer, news reader and music historian. She works for 2CC Canberra and is part of the Raiders Call Team.
Jen is a trainer in voice over and podcasting; her website is jenxaudio.com.au – you can find her Australian One Hit Wonders page here (if facebook hasn't blocked it).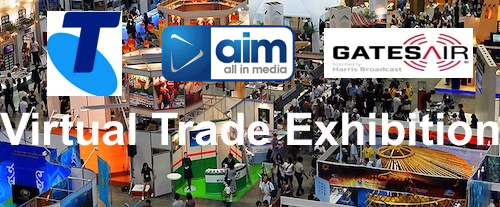 ---
Subscribe to the radioinfo podcast on these platforms: Acast, Apple iTunes Podcasts, Podtail, Spotify, Google Podcasts, TuneIn, or wherever you get your podcasts.