A US consumer research paper called Taking Stock With Teens: A Collaborative Consumer Insights Project has documented the habits of teens when it comes to consuming all forms of media and the insights into their radio habits are fascinating.
The research has been released by Piper Jaffray.
For the radio industry, the 'take aways' from this study revolve around social media habits and use of devices, both of which radio can continue to tap into, to stay relevant. It also gives insight into listener preferences when it comes to local radio.
In terms of social media, here's what American teens are getting up to:
And the devices they are using: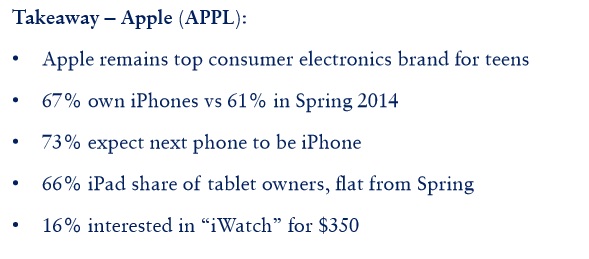 No surprises there.
And here is the gold…their habits when it comes to radio: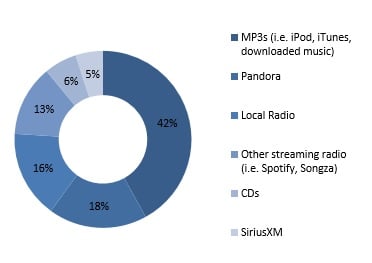 After Pandora and MP3s, local radio comes in strongly in position number three for music consumption in the car at 16%.
And UK company Rajar (Radio Joint Audience Research) has stated that 89% of the adult UK population listen to radio stations each week, down by approximately 47,000 adults from last year. Listeners tune in to an average of 21.4 hours of radio per week with over half of the UK population choosing to listen using digital technology.
DAB radio is still the most popular device when it comes to listening digitally, accounting for 65% of all digital hours. a reported increase of 8%. 21% of adults stay they listen to the radio via a mobile phone or tablet at least once per month, up 45% from last year.
What does this mean for the Australian radio industry?
With all these results in mind, the industry can rest assured it's strong movement into digital technology is a sound one, and one that will ensure local radio station remain relevant in years to come and that a multi-platform approach is the right one.