Radio Tomorrow with James Cridland
Jump into a brand new Volkswagen, or Skoda, and you'll notice the radio – part of the "VW Infotainment" in car option.
There's a lot to like. For a start, there's a big button marked 'radio' on the dashboard. Surprisingly, these buttons are disappearing in some cars, in spite of radio being the most-used audio source in the car.
There are also big tuning and volume controls. Physical buttons you can reach out and change without taking your eyes off the road.
And there's a big, bright, full-colour screen. Glowing like a little iPad in the middle of your dashboard, it's a great experience.
Tune in to your favourite station, and the name is in big letters in the centre of the screen: great for reminding the driver what they're listening to, just in case they have to fill in a diary or get called by a research company later.
Just below is the RadioText, which shows useful information like the song that's now playing, or more details on what you're listening to.
And just below that – your presets, with some pretty logos to help you tune in.
Ah.
That's the idea. But no, you don't get any logos. When delivered, the car will have lots of black squares on the screen. No logos. Nothing to make this receiver really shine. Nothing to promote radio's consumption on this thing. Just some ugly black squares.
There are places to get logos. Visit Volkswagen's website, and you'll find some logos. They're not actually the right size for their own car radio, so they look fuzzy and rubbish. And many of the logos are out of date. Fuzzy, out-of-date logos? Hmm.
But then – what's Volkswagen to do? Contact each and every radio company? Hardly their business to talk to tens of thousands of different organisations.
Aggregators like TuneIn could help – but why should they? Broadcasting is in competition with their app, after all.
Industry groups could step up. Yet, they're not normally wholly inclusive. Commercial, community and public radio rarely all play together. And do we really expect VW to research and contact three or four industry groups in every single country?
"Radio" needs to step up its game here. Because TuneIn, Pandora, Spotify, Google or Apple already offer an easy route for Volkswagen to make everything look pretty. Everything, that is, apart from broadcast radio.
Where's the one-stop shop for broadcast radio? How can Volkswagen make radio look stunning in their new cars with just one call?
Those people who really want to play with laptops and SD cards can download individually-sized station logos for their radio off my own media information website. (It's been quite popular, which probably tells you something). But really, this isn't the answer.
How can "radio" make this easy? Because our competition is…
About The Author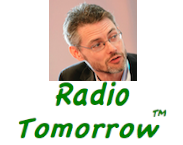 James Cridland is a radio futurologist: a writer, speaker and consultant on the effect that new platforms and technology are having on the radio business across the world.
A former radio presenter, James has worked for stations and companies across the world, including the original Virgin Radio in London, the BBC, Futuri Media, Imagination Technologies and Seven Network. He has judged many industry awards, including the CBAA, ABC Local Radio, RAIN and the UK's ARIAS.
He writes for publications across the world, and runs media.info the worldwide media information website. He also runs a free weekly newsletter with news of radio's future.
British by birth, James lives in Brisbane, QLD and is a fan of craft beer.