Last week radioinfo reported on Craig Annis' move from breakfast radio announcer at Star FM to law school in Melbourne.

"… I got so sick of seeing FM presenters in trouble with codes breaches, so I thought, I should do my bit to help. JOKES!

I somehow convinced my fiancé to follow me to Adelaide for 2 years in 2010 when I was at SAFM and then when that show finished up, I again used my powers of persuasion to negotiate a move to Sydney for 2 years, then that became 3 years, so in that regard, I think law is in my nature.

Seriously though, when Jess said she wanted to move back to Melbourne (she was getting tired of seeing her friends' kids growing up on Facebook and as we are planning a wedding, she wants to be dress shopping and stuff with her mum as much as possible) I was looking at my options and I got into Law at the end of high school, it's always interested me, so I thought I'd throw my hat in the ring… And by some freak of nature, I got in".

Today, Adelaide's Advertiser is reporting former MIX 1023 breakfast announcer Jason "Snowy" Carter has moved into real estate.

"Reflecting on the last 12 months, I've thought long and hard about what I'm going to spend the next 15 to 25 years doing … and it ain't radio, there's just no opportunities there," he told Confidential. "So the next thing I do love and am passionate about is real estate."

And last night former AFTRS graduate and former Nova Entertainment and SCA announcer Gabriella Fitzgerald, announced on Facebook she is to become a primary school teacher.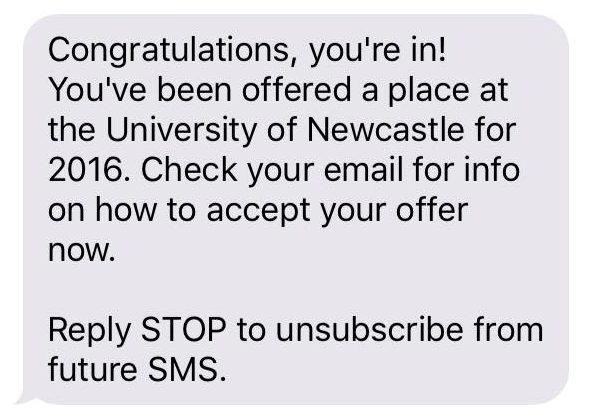 "There are a few reasons why I wanted to study teaching…I wanted to have a career that was fun, challenging but also incredibly rewarding. I'm a massive kid at heart and I've always thought I'd be a good teacher. I have little cousins who are my absolute world and they also influenced me to take this career path.

When I was thinking about applying I contacted my year 4 teacher and told her that I wanted to study teaching. She was such an incredibly lovely person and always made me feel special when I was little. I want to have that impact on kids. I don't just want to teach. I want to be someone who they can come to and know I will be there to help through whatever issue they are having at school," says Gabby.

"I want to continue working in radio while I study because as an industry it is great, but it can also be stressful and competitive".

And as some talent exits… they make room for another crop of new talent to join the industry.

And so it goes on…
Kim Napier