It may have been the biggest talent scouting blunder since The DECCA record company's Dick Rowe passed up the opportunity to sign The Beatles.
Rowe is believed to have told their manager that "Guitar groups are on their way out, Mr Epstein."
That was (as legend has it) in 1962.
20 years later, one John Miller, then News Director at 2UE sent a 'don't call us, we'll call you' letter to a 24 year old Richard Glover – now top rating Drive presenter on ABC Sydney.
Richard was good enough to share the letter on his facebook page.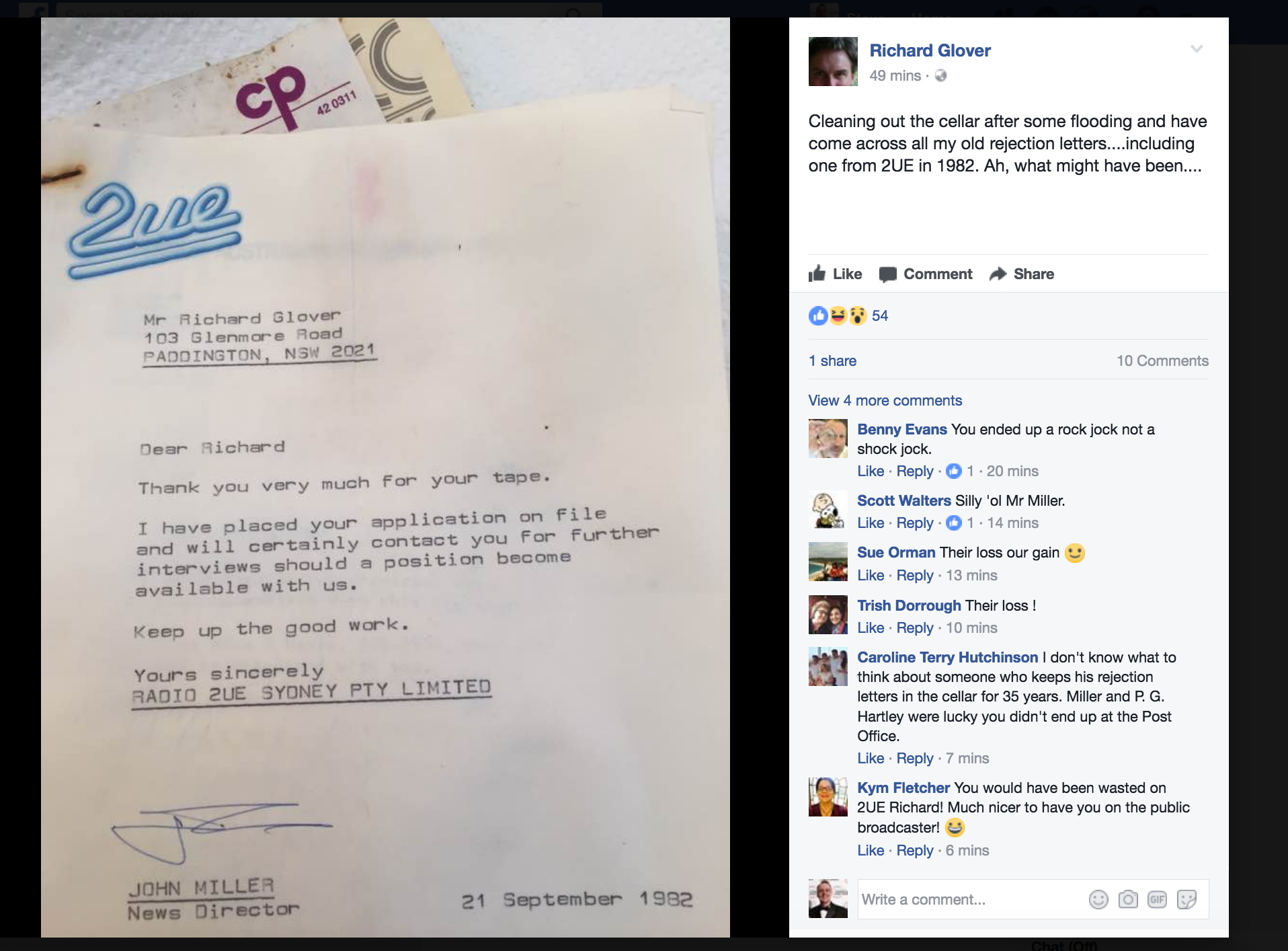 And another rejection… but this time with some good advice about joining then ABC.