WILOSOPHY with Wil Anderson has made it into the top 10 in the latest Australian Podcast Ranker Results from Triton.

The Ranker measures the top 100 most downloaded podcasts during the 25 November through 22 December 2019 reporting period.

WILOSOPHY and the daily news podcast 7am were both new top 10 entries in the latest results that still has Hamish & Andy at the top, followed by The Lighthouse.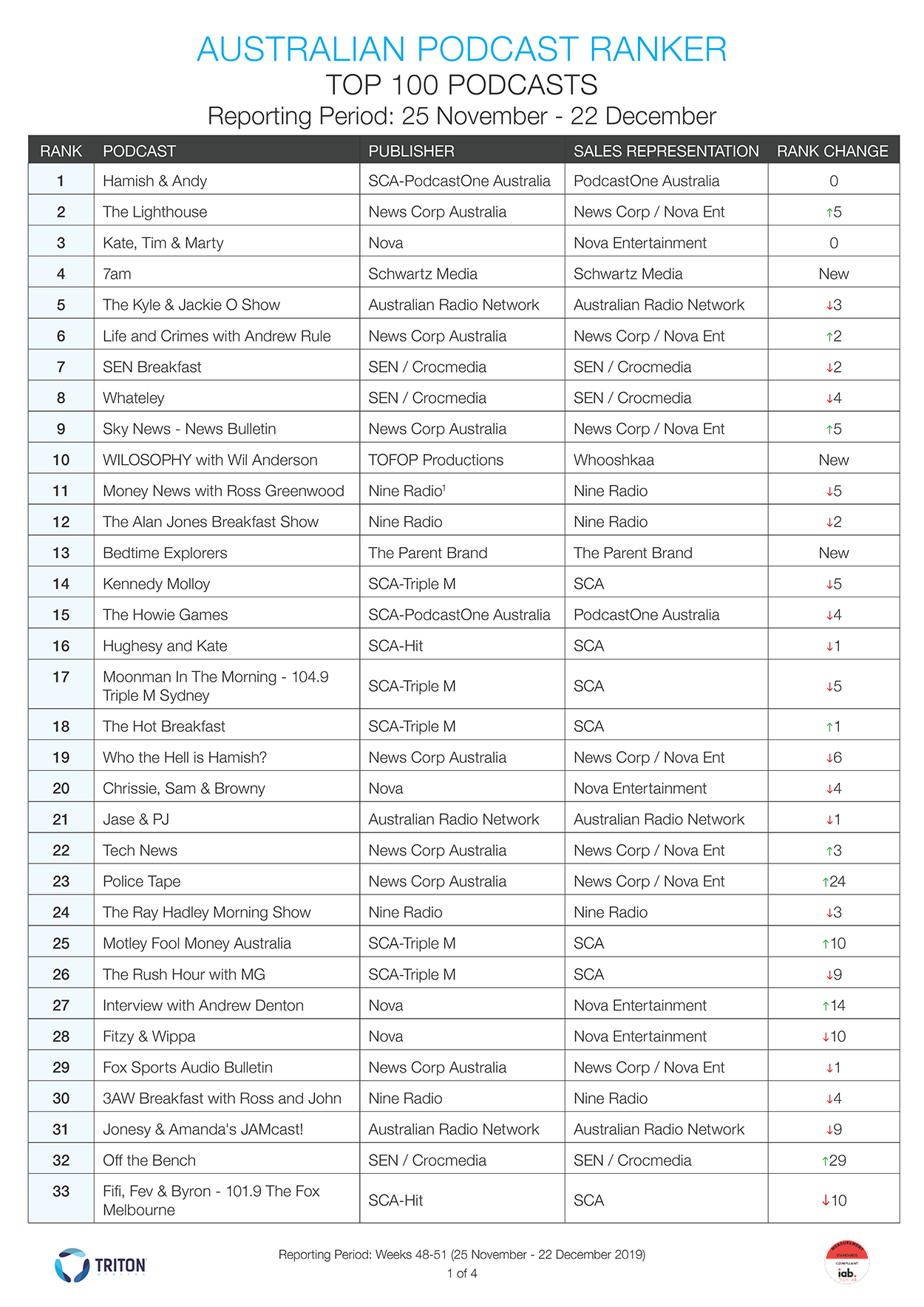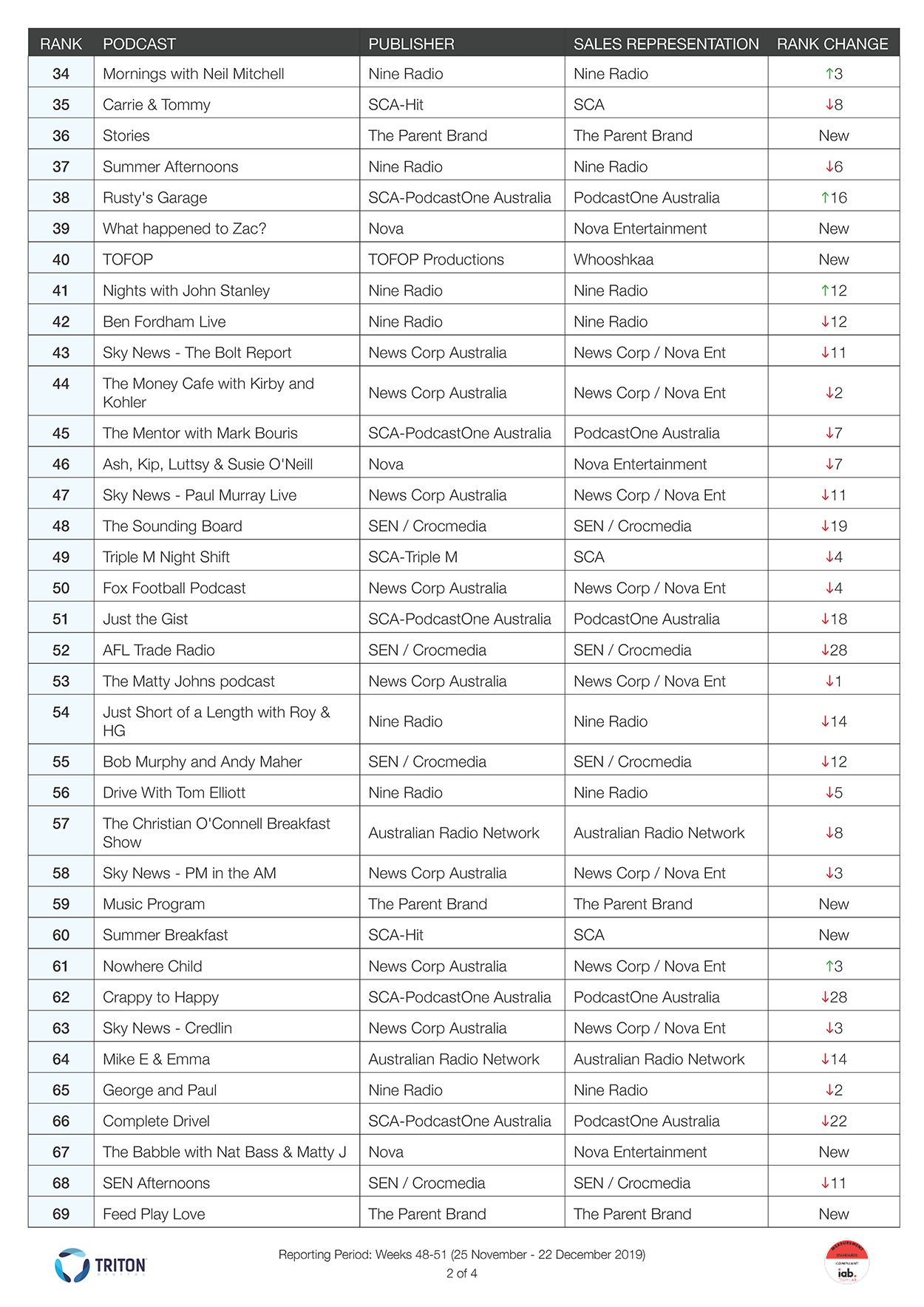 Current participating publishers include News Corp Australia, PodcastOne Australia, NOVA Entertainment, Southern Cross Austereo, Australian Radio Network, Nine Radio and SEN/Crocmedia.
Additional publishers will join the ranker in coming months.