Meghan Trainor has a new podcast, Workin' On It, that she will co-host alongside her brother and best friend, Ryan Trainor.
Co-produced by Cloud10 Media and iHeartMedia, the pair will tackle topics such as becoming a new mum, navigating Hollywood, mental health, and everything in between.
Meghan says, "Ryan is one of my favorite humans ever. He always keeps me humble and real and I'm so grateful to have a brother/bestie like him. I hope that getting to share our stories will make people laugh with and at us."
Ryan says, "I might be biased but I think that Meghan is the funniest person in the world. I can't wait for everyone to realize that she's not just 'that Bass girl.'"
Workin' On It is distributed by ARN's iHeartPodcast Network.
---
Angie & Yvie are back on the couch for an original Nova podcast.
The queens of the couch are back and as unfiltered as ever. Angie Kent and Yvie Jones, reunite in their first project together since Gogglebox, with their original Nova Podcast Two Girls, One Pod.
Angie says, "It's like we are back on the couch together again talking absolute dross but also delving deep and having those big conversations too, it's all about that balance! It'll be like listening to the two best friends you never knew you needed".
Yvie says, "Any chance I get to work with Angie again I jump at it and this is the perfect project for us! We get to be our real selves and that's when we are our best. Can't wait to be back on air".
NOVA Entertainment's Digital Commercial Director, Kane Reiken, says, "Australia has been waiting far too long to see Angie & Yvie finally back together. We can't wait to get our healthy dose of the pair with each weekly podcast episode, and are proud to partner on the launch of the series with Zena Haircare".
---
New Zealand Media and Entertainment's digital audio platform iHeartRadio is giving Kiwi sports fans access to newly created podcasts from Sports Illustrated and the US National Basketball Association (NBA).
NZME's Head of Digital Audio, James Butcher (pictured right), says, "Sports Illustrated is a news brand that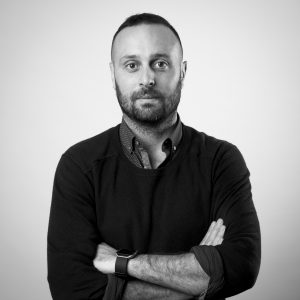 sports fans know and love and the NBA is huge with New Zealand sports fans," said.
"Giving Kiwis access to this global content through iHeartRadio is a great addition to the hours and hours of sports content already provided on iHeartRadio through The ACC (Alternative Commentary Collective) and Newstalk ZB Sport."
iHeartRadio's New Zealand audience can access both the Sports Illustrated and NBA material after exclusive multi-year content deals in the United States with the iHeartMedia Digital Audio Group signed up as the global distributor.
The NBA podcasts will be produced using a wide variety of content from the NBA archives to tell the backstories of some of the greatest moments in NBA history, along with a mix of the latest league news, player commentary and insider analysis.
President of iHeartMedia Sports, Kevin LeGrett, says "The NBA is one of the toughest leagues in the world. These are relentless athletes, with a gruelling schedule, at the absolute height of their game. Their stories are the stuff of legend and deserve mass-reach audiences and top-tier brand partners. iHeart alone can deliver that."
iHeartRadio New Zealand has also just welcomed podcast series Between Two Beers into The Alternative Commentary Collective.
Between Two Beers is a long form interview format where hosts Steve Holloway and Seamus Marten interview New Zealand's biggest sports and media personalities.
NZME's Content Director for ACC and Radio Hauraki Mike Lane, says, "Launched in 2019, the podcasts have now been brought into the ACC family as Steve and Seamus get Kiwi sports stars to share their incredible stories, career highs, lows and moments of raw vulnerability," said.
"In their latest podcast 'Beers' has a brilliant catch-up with BLACKCAP Jimmy Neesham from isolation in Abu Dhabi before the resumption of the IPL."
---
The Victorian Automotive Chamber of Commerce (VACC) has teamed up with LiSTNR to launch its first branded podcast, THE GRILLE, which brings together renowned automotive journalist Greg Rust, actor Shane Jacobson and VACC CEO Geoff Gwilym, to discuss all things motoring.
Each episode features news and views about Australia's automotive industry, appealing to automotive industry professionals, motoring enthusiasts and motorsport fans.
The first episode, available now on LiSTNR, features former Top Gear host Jeremy Clarkson and future episodes will be published monthly.
Rust, best known for his LiSTNR podcast Rusty's Garage, will anchor the podcast, with car and bike enthusiast Jacobson bringing his unique sense of humour to the show and Gwilym rounding out the trio with his industry rigour and business perspective.
Rust says, "We just felt like there was a gap in the automotive space for this type of show. Plenty of people talk about automotive in panel style discussions but we wanted a podcast with an almost FM radio feel about it – pacey and fun but importantly, with authority. Having such a respected industry commentator like Geoff Gwilym on board, and the resources and know-how available to VACC, really gives THE GRILLE a point of difference."
Jacobson says, "It's such a rare thrill to be working with the best in the business, and THE GRILLE team really is the best. Greg Rust is so knowledgeable and well-connected within the automotive world, and Geoff Gwilym is the go-to guy for industry comment. What he doesn't know isn't worth knowing. I'm really geared up for THE GRILLE. Talking all things automotive? Try to stop me."
Gwilym says, "THE GRILLE really is about doing things well. We have a great team that brings together all the important angles – professionalism, entertainment, and authority. Partnering with LiSTNR is an extension of this philosophy. LiSTNR is the best in the business when it comes to podcast production. The list of stars in its stable is impressive and we wanted to be in that stable too."
SCA Head of Commercial ‑ Podcast and Partnerships, Kim Norman, says, "THE GRILLE is a perfect example of the unique opportunity LiSTNR offers brands. Extending our premium talent, in this case Rusty, to brands like VACC develops a unique audio offering based on the gaps we are identifying in the market."