SCA has signed a multi-year agreement with Network 10 to expand the burgeoning relationship to the distribution, hosting, sales representation, and development of new podcast co-productions in 2022 and beyond.
The agreement will see Network 10's existing podcasts, including The Professor and the Hack with Hugh Riminton and Peter Van Onselen, Short Black with Sandra Sully, Australian Survivor: Talking Tribal, and Where's William Tyrrell?, housed exclusively on LiSTNR.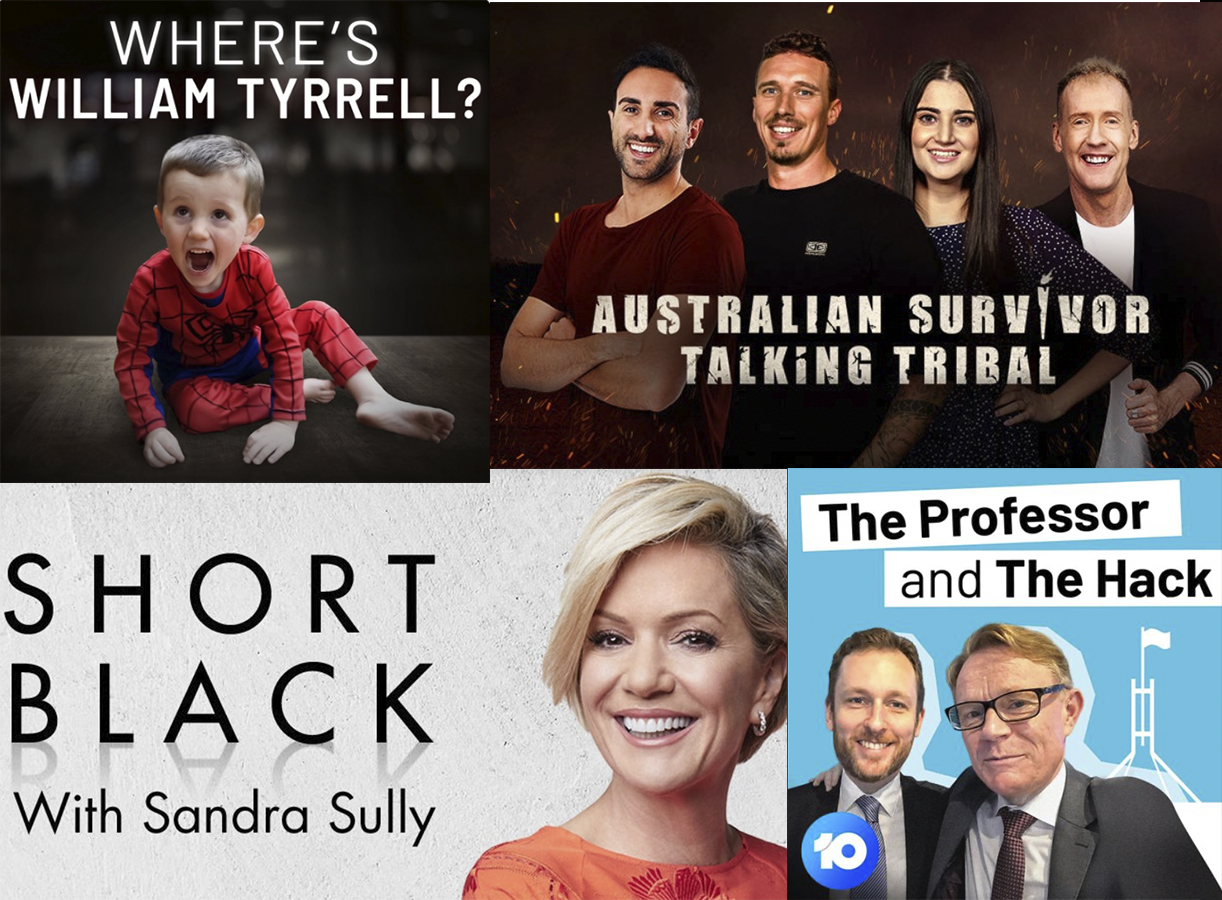 The teams will also collaborate on a number of new co-productions in 2022 and beyond, including a weekly football podcast in conjunction with the network's A-Leagues broadcasts.
The new co-produced podcasts will take a unique approach, with a concurrent TV broadcast and audio on demand launch.
In addition, SCA will provide editorial, hosting, distribution, and sales representation across all existing and new Network 10 podcasts.
SCA CEO, Grant Blackley, says, "Our partnership with Network 10 expands on our existing regional television affiliation agreement as we jointly explore avenues to invest in new and existing audio on demand offerings. From existing to future franchises, we aim to provide a multi-platform video and audio offer to our broad and expanding audiences. This is a unique and exciting approach and one that complements the LiSTNR suite of content."
Chief Operating and Commercial Officer and Executive Vice President, ViacomCBS Australia and New Zealand, Jarrod Villani, says, "This agreement further demonstrates the ongoing collaboration between Network 10 and SCA which only serves to strengthen our services and offerings. The addition of our compelling and popular podcasts, including Where's William Tyrrell? and Short Black, housed on LiSTNR ensures they are now available on a platform which offers an unparalleled depth of digital content."
The agreement is effective from 1 January 2022