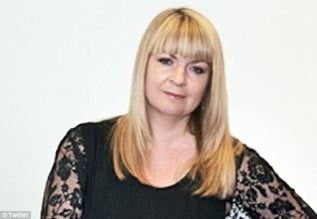 The BBC apologised after its six o'clock news on Radio 4 mysteriously 'vanished' leaving the presenter to ad-lib for eight minutes.

Arlene Fleming (pictured) repeatedly apologised to mystified listeners for the 'technical problems' which meant the traditional Big Ben chimes that usually herald the headlines were followed by an ominous silence.

Listeners were told shortly after 6pm: "Well, that was very nice to hear from Big Ben, but we would like to hear the news. We will bring it to you just as soon as we can. We're getting back to the news very shortly – I really do hope so"

She then filled time with trailers and plugs for other Radio 4 output, some of which she read herself until finally she had some news to read.