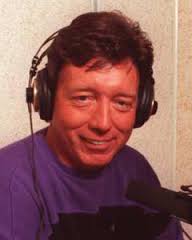 Longtime L.A. radio personality Charlie Tuna has died at the age of 71, passing away "peacefully in his sleep," while at home in Tarzana, California, the city for which he served as honorary Mayor since 1977.
His real name was real name was Art Ferguson and was part of the legendary KHJ Boss Jock lineup, starting at both KROQ and KIIS and serving as both PD and morning man for KIIS AM and FM.
Charlie worked as a morning drive (breakfast) radio personality for more stations and formats than anyone in L.A. radio history: Top 40, AC, Hot AC, Oldies, Talk, Sports Talk and Country. He was inducted into the Nebraska Broadcasters Association Hall of Fame in 1999, (he was born in Nebraska) and was honored with a star on the Hollywood Walk of Fame 1990.
Charlie was heard around the world daily on the U.S. Armed Forces Radio Network for a 25-year 6,000-show run from 1971 to 1996, as well as on numerous nationally syndicated radio shows, since the early '70s.

He appeared in two movies, "Rollercoaster" in 1977 and "Racquet" in 1979, as well as hundreds of TV and radio commercials. VH1 used Charlie's "Celebrity Interview Archives," he had dozens of radio station voice-imaging clients, narrated the U.S. Air Force's 50th Anniversary CD, and served as a musical network TV consultant.
Memorial donations may be made to the Children's Hospital Los Angeles, for which he raised more than US$2.5 million over the years with his annual 'TUNATHON."