Malaysian Deputy Communications Minister Jailani Johari opened the Digital Broadcasting Symposium in Malaysia today by talking about how audiences across the Asia Pacific region want better services from broadcasters.
"More users are demanding better services from new broadcasting technologies. New Technology is bringing new competition for broadcasters, but it also provides broadcasters with new business opportunities to enhance delivery to their audiences.
"Consumer needs will shape the future of the broadcast industry… They are demanding more content to be available on any device when they need it," he said.
After officially opening the Symposium, the Minister was presented with a digital radio by World DAB Asia Pacific Vice President Joan Warner at the DAB stand in the exhibition hall (pictured above).
The Minister then did a walk-around of the exhibition, which showcased the best and latest digital broadcast technologies.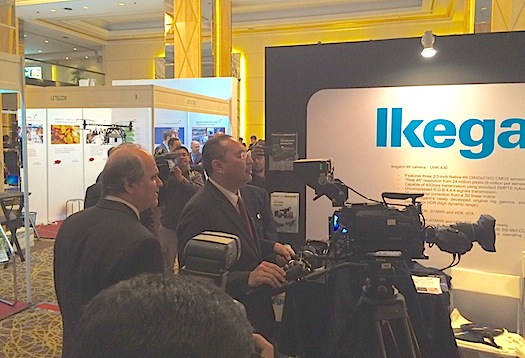 The Symposium continues this week, with full coverage on our sister site
AsiaRadioToday.com
.