Nielsen has released its June 2019 Audio Today report into the listening habits of the US.

Radio is still dominant reaching 92% of Americans each week, or 244.5 million listeners each month, and 94% tune in to network affiliated stations.



According to the report, across the demographics radio's penetration is still strong, with 71.2 million 18-34's listening, and 123.6 million 25-54's tuning in.

Top formats for women are Country, Pop CHR and AC, while for men Country, News Talk and Classic Rock are preferred.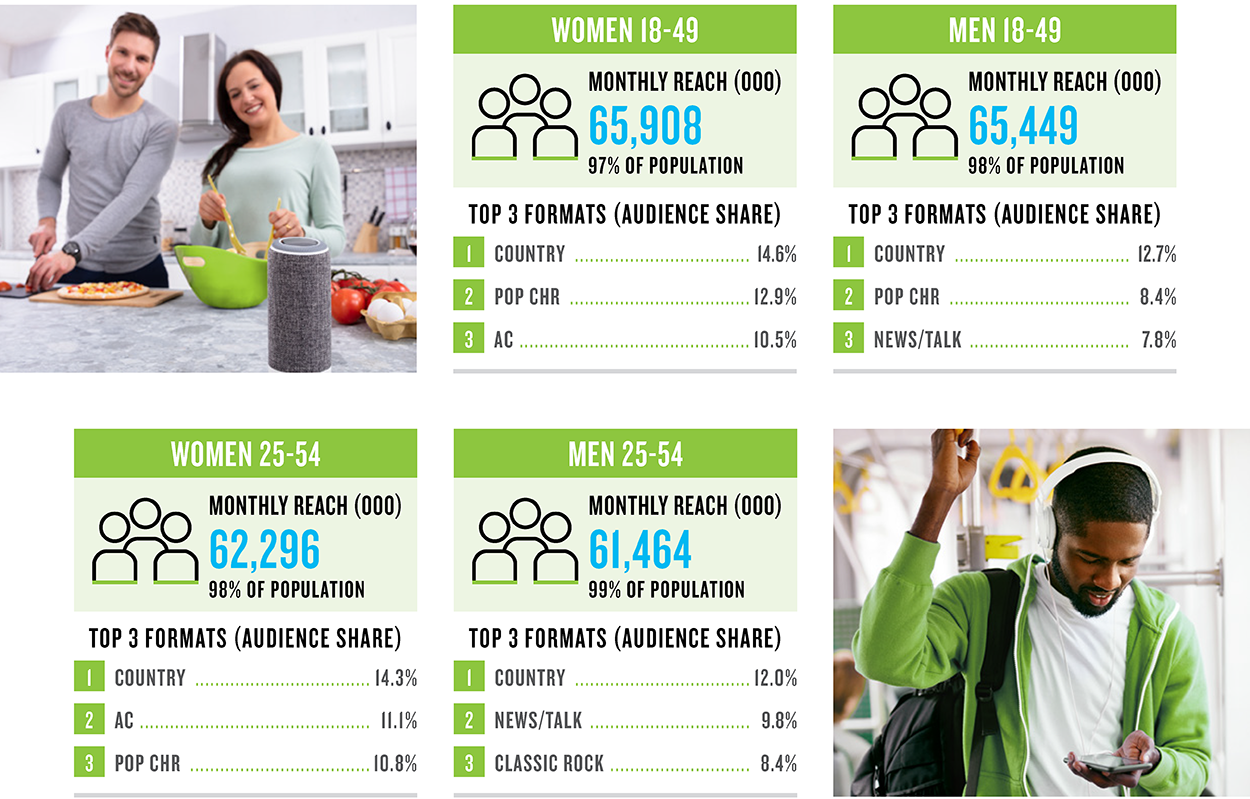 As the media landscape continues to fragment and evolve, audio, in all its various forms, is increasingly winning the attention of American consumers.

Managing Director for Nielsen Audio, Brad Kelly, says "AM/FM radio, the original electronic media, is the load-bearing wall in audio's house. Broadcast radio's continued success and resiliency is due in large part to the enviable space it occupies in the automotive console. It's free, ubiquitous, and at the fingertips of virtually every consumer on the road today."

"Add to that solid foundation all the new delivery platforms and limitless content being offered from streaming and podcasters, and it's easy to understand why the sector is growing. Voice activated assistants are becoming commonplace, which makes access to audio content seamless and easy. Taken collectively, we're entering an exciting new age for audio as media."