This weekend 2ST is celebrating 50 years of operation.
This evening the former owner of the station Janet Cameron, with Alison Cameron at her side, cut the birthday cake and addressed current and former staff.
David Rogerson was there and snapped these photos for radioinfo.
Some very significant things happened in 1972. Gough Whitlam became Prime Minister, Shane Gould won three Olympic gold medals, NASA launched its space shuttle program … and 2ST was born.
The Nowra-based station covers The South Coast and Tablelands area of New South Wales, and is now part of ARN's regional network. In the late 1980s a supplementary FM licence was granted and 2ST's sister station Power FM 94.9 was launched.
Staff and past employees are celebrating the milestone all weekend.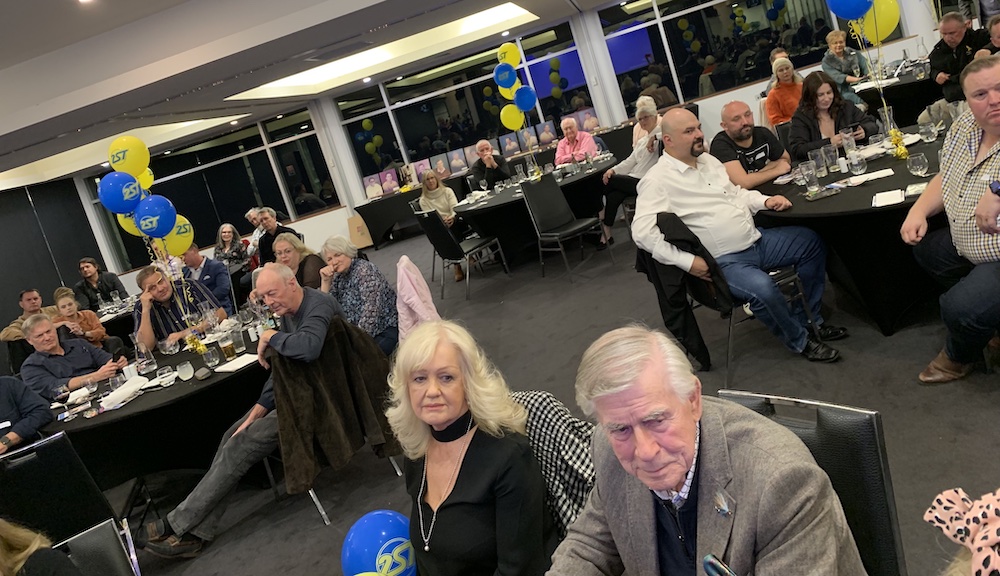 Some of the early 2ST team.