Comment from Brad Smart
It was promising to see 3MP re-engage with the Melbourne ratings during the last survey.

At 0.7 (All People 10+), the result may not have been all that stunning. But it gives its new owners a starting point from which to build.

What the figures did reflect was the station's turbulent history, that had left it an abused and 'trashed' AM outcast after the past two decades.

I say that because 3MP and its audience has been pushed and pulled from pillar to post over the past 20 years to try to accommodate often conflicting formats.

Some of us can remember when the station was launched back in mid-seventies.

That was the result of a sustained lobbying effort over many years by luminaries in business and entertainment who were starting to call the Mornington Peninsula, 'home.'

3MP launched with lavish studios in Frankston and an accompanying fanfare that told the people of the Peninsula that this was their own station.

Former 2UW boss and veteran programmer, Ray Bean, headed up the station and gave it a sound that was highly competitive in the Melbourne market.

To add to that, the station's transmitter had been located in open country at Rowville, at a time when Dandenong was almost regarded as a satellite city.

Today, nearly half a century later, Rowville is a densely-populated suburb of Melbourne.
The choice of transmitter site was a cunning move.

Not only did 3MP's signal serve the Mornington Peninsula well, but it gave the station very good coverage across the eastern and south-eastern suburbs of Melbourne, at a time when interference wasn't such a great problem for AM.

Word started to spread.

Within a short time, 3MP was consistently rating at or near the top of the Melbourne survey and had attracted some the best on-air personalities of the time.

But good things eventually come to an end.

Enter FM.

Like most AMers playing music, 3MP started to slide in the ratings during the 1980s and 90s, as FM's star ascended ever higher.

The station, that had once been bought by the Guillfoyle family for $9-million, drifted into insignificance.

By the early years of the new century, the once-great Mornington Peninsula flamethrower ended up an also-ran aimlessly chasing Melbourne ratings, and lumped in with 3AK, which itself had seen some pretty rough times.

Studios for the two stations were co-sited in Richmond and 3MP drifted along playing, what I'd describe as mellow oldies, until the marauders arrive.

That knock on the door came from 2GB, whose board wanted to take on the 'quaint' little-ole Melbourne market, with 'real' talk radio, in a way they thought it should be done.

That's when Melbourne Talk Radio (MTR) burst onto the scene, with a whimper.

Regrettably, Macquarie Radio's board hadn't done its homework, egotistically believing that 3AW could be easily knocked off its perch by a 2GB-style conservative talk format, much of which they relayed from Sydney. We all know how Melbourne listeners love that!

Before anyone woke up, for 3MP, the damage had been done.

Its music listeners had left the building and MTR had failed to build a strong enough audience for its new format to be self-sustaining.

Lack of research is a mistake that MRN would later repeat in Melbourne and Brisbane with 'Talking Lifestyle' on the Magic stations.

After two years and $20-million of red ink, Sydney's MTR experiment was abandoned, leaving 3MP a shell of its former self.

So, sensibly, Pacific Star took it back to music.

Music is a safe, low-cost format that has the potential to stabilise a station, and in 3MP's case, round up as many AM 'oldies' listeners as possible.

They didn't have to wait long.

Jump forward just 3-years, and MRN's ill-conceived 'Talking Lifestyle' format decimated Melbourne's Magic 1278 and prematurely terminated many long-term radio careers. But, on the positive side, it threw a lifeline to 3MP.

The station picked up some of those hordes of listeners deserting Magic in 2016, but the euphoria would be short-lived.

Over in Richmond, 3MP owners had had enough and were looking to exit radio.

At the same time, Craig Hutchison was in the process of reshaping his image from a Channel 9 sports guy to a media mogul.

Hutchison's Crocmedia group had been leveraging his wide network of sports contacts to produce brand-funded programming for regional radio, which he'd done very well over several years.

Hutchy was now ready to take on metro.

His primary objective was 3MP's sister station, 3AK, that a decade earlier had become the sports station, SEN.

Initially, 3MP was left alone playing oldies music, as Crocmedia continued to build its sports media empire, which has recently become the Sports Entertainment Network.

SEN programming expanded to a second stream when Crocmedia struck a deal with the racing industry.

The new programming feed, SENTrack, was carried in most areas on the expanded AM band, 1611-1701Khz, or on FM narrowcast frequencies, but in Melbourne, with 3MP at its disposal, SEN was able to give its racing clients access to city-wide coverage.

For 3MP – it was déjà vu – goodbye music, hello sport.

Again, the music audience left the building in droves, and I suspect, because of its new niche format the Sports Entertainment Network cared little about the station's market share, which was good, because there probably wasn't much of it!

In 2020, while everybody else was worried about COVID and hunkering down, Hutchy was on the hustings, buying 'The Spirit' in Bunbury from SCA, and 2CH in Sydney from Glenn Wheatley, John Williams and Oceania Capital.

With SEN's mounting debt from acquisitions, 3MP was offered quietly to ACE Radio and the announcement was made simultaneously with the 2CH purchase.

ACE's chairman Rowly Patterson and CEO Mark Taylor are normally very cautious buyers. They must have had some sleepless nights at the time, asking themselves whether they'd acquired a great opportunity or a poison chalice.

For years, radio operators in the U.S. have been saying that you can't revive a trashed AM station. With an FMer and its sound quality, you've at least got a shot, but AM is next to impossible.

However, that's the U.S. with 4,000 commercial AM stations. Down Under, we only have around 100 commercial AMs, so you'd hope the odds are possibly stacked a little better.

Adding to their problem, 3MP came as just 'bare bones. All ACE got with the sale was the transmitter site, and both an AM and DAB+ frequency. They were literally restarting the station from the ground up.

However, in my opinion, if there's any broadcaster who can rebuild 3MP, it's ACE Radio. Metropolitan AM operators wouldn't stand a chance – they have the wrong mindset.

ACE has been a very successful regional broadcaster, acquiring and operating only quality properties.

As a regional broadcaster, they've learned how to run efficiently. In the bush, it's a matter of necessity.

I've seen successful metro AM broadcasters replace their transmitters and studio equipment every two or three years.

Regional stations can't afford to do that. They need long term ROI on the equipment they invest in. Regional operators discover over time how to get a quality program to air with a minimum of cost.

No doubt, ACE has taken all those regional lessons on board and is now applying them to the way they're operating 3MP.

Now, instead of trying to compete as an all-music station in a market dominated by highly professional FM music stations, ACE appears to be refocussing 3MP on its original heartland – the Mornington Peninsula.

I think this is a very smart move. Parochialism always works.

The Mornington Peninsula of 2021 is a far cry from the 1970s.

It's now an extremely wealthy well-populated region, easily accessible by freeways from Melbourne, and has become the weekend playground for professional people with sizeable incomes and multi-million dollar holiday homes.

More importantly, many of those who made their fortunes in Melbourne over the past three decades have chosen to retire there, creating a disproportionate share of retirees with high disposable incomes. For an AM station with most of its audience 55+, that's a definite bonus for advertisers.

The new 3MP still doesn't have dedicated studios, and possibly, never will.

ACE has plenty of high-quality studios in its stations across Victoria, and they're using a lot of their on-air talent, who are metro quality.

With their regional insights, they've automated the programming process to ensure their voice-tracked announcers from around Victoria integrate seamlessly with 3MP's programs, and that they sound live.

To me, this a really smart use of technology and resources that's allowed ACE to take a breather from worrying about their content and concentrate on promoting the station in its renewed target market.

Of course, those who want to listen on AM in Melbourne's suburbs still can, but listeners in the metro area also have access to 3MP's DAB+ signal, which showed reasonably good cumes in the latest survey. Hopefully, they'll improve as word gets around.

Topping it all off, ACE has legendary programmer, and former 3AW Managing Director, Graham Mott, onboard to get the programming on track.

They've also brought in some top metropolitan radio salespeople to help rebuild the market. Rumour is, that sales-wise, they're looking pretty good so far.

The way I see it, Rowley Patterson and Mark Taylor have put all the ingredients together to give 3MP the greatest possible chance of disproving the dreaded curse plaguing 'trashed' AM stations.

If they steadfastly refuse to believe in superstitions, keep their processes focussed and rebrand the station well in its old heartland, they may just have a chance of 'ace-ing' it.

Sorry, but I couldn't resist the pun!

About the Author
Brad Smart previously owned and operated the Smart Radio Network through regional Queensland.
He sold his stations to the then Macquarie Radio Network.
He has been a journalist, broadcaster and film producer for over 30 years.
Brad is available as a freelance writer, voiceover talent and consultant.
Brad's articles and podcasts are also available through his website www.bradsmart.com.au


Related report: 3MP is back in the Melbourne market.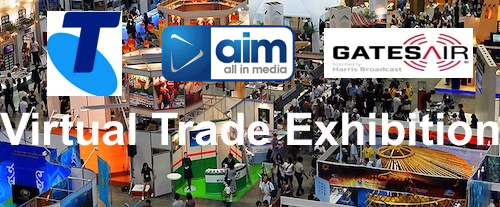 ---
Subscribe to the radioinfo podcast on these platforms: Acast, Apple iTunes Podcasts, Podtail, Spotify, Google Podcasts, TuneIn, or wherever you get your podcasts.