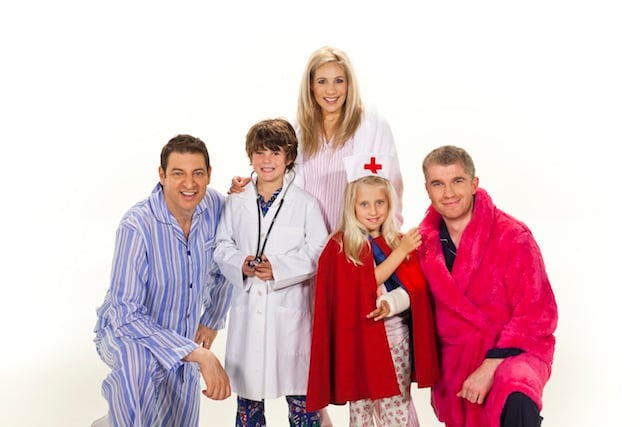 The third annual 92.9 Kids Appeal with Telethon has kicked off in Perth with donations coming in fast to buy vital equipment for the children at Princess Margaret Hospital.
Breakfast team Lisa, Paul & Baz raised $8,850 to buy ten blood pressure machines for PMH and announced that on Wednesday morning, they'll take to the streets of Perth and broadcast a radio show on wheels in their 'K's for Kids'.
Lisa told Perth's listeners, "We are going to need one of those blood pressure machines."
Paul explained, "We came up with this great idea and I don't know whether it's been done globally, let alone in Perth, where you and I will broadcast an entire breakfast radio show, on two bicycles.
"For every 100 dollars we raise [between 6 and 9am] for the 92.9 Kids Appeal with Telethon we will ride 1 kilometre; starting in Perth city and ending, well, I don't know where!"
In an effort to stay true to the cyclist pre-ride training regime, Paul will be getting his legs waxed before the ride. Anyone who donates $20 to the 92.9 Kids Appeal with Telethon, on Tuesday morning, will be able to rip strips off Paul, literally.
Lisa and Paul will stay strapped to their bikes rain, hail or shine, whether they finish their final kilometre in Belmont or Bunbury.
"We are specifically buying pieces of equipment that the hospital needs," Said Lisa. "The people of Perth are pretty generous and it's for such a good cause."