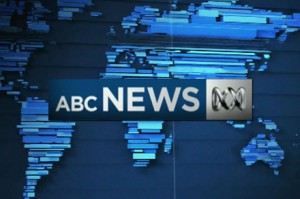 The ABC's News Division will soon announce the results of a review, which is expected to implement a more streamlined news gathering operational and management structure.
The ABC is tight lipped about the details, because it wants to undertake union and internal consultations first, but Alan Sunderland, the Head of Policy and Staff Development at ABC News was able to tell radioinfo: "It is not a cost cutting exercise, and we are not making any changes to our current range of programs, we are simply moving to a system which we believe will better serve our current and future needs.
The review, which began in February, has been conducted by British company Venture Consulting and spans ABC Radio News, TV and Online. It has identified the need to move to a more centralised newsgathering structure, more in line with the kind of intake/output structure already used by many other large broadcasters internationally.
Experts refer to it as 'workflow,' which we have reported several times here on radioinfo (1, 2, 3, 4). A workflow study analyses all the steps in the production process and recommends the best integrated electronic systems to streamline and automate as much of the process as possible.
Sunderland has told radioinfo: "ABC News has been involved in a process for some time now to review our newsgathering processes within the News Division to ensure we are as well structured and organised as we can be to meet the needs of our various news platforms across radio, television and online…

"We are currently looking at how we might do that, and what that will mean for our current structures, workflows, reporting lines, etc."
The review only affects the ABC's News Division, and it only involves daily news operations and not current affairs programs.
Jobs will undoubtedly be significantly changed as a result of the review, but it is not know at this time whether, or how many, staff will lose jobs.