All the ABC Radio lineup changes for 2020
At ABC Radio Sydney, Sarah Macdonald replaces Chris Bath's and James Valentine's show will be extended to plug the hole left by the departure of Myf Warhurst.

Citing a desire to work more "user friendly hours", Chris Bath said in a statement: "I feel like I'm deserting mates.

"If I could find a shift that means I don't turn into a vampire hermit, I'd be delighted."

Macdonald will officially take over in mid-January, and says, "It's all happened very suddenly so I'm yet to start planning but I will be getting to know listeners, chatting to them about what they want, need and love and working things out with the producer,"

Last week Warhurst also revealed she would not be returning to her national lunchtime show, telling her listeners, "I've got to tell you … I'm getting a bit croaky, what a wonderful experience this has been."

Her departure will require changes across all capital city networks to make up for the shortfall. ABC Radio Sydney local manager Melanie Withnall confirmed Valentine's Afternoons program will be extended from 12:30pm to 4:00pm.

James says, "For 20 years, I've had a two-hour shift, [and] the other broadcasters were resentful. If I do this daily marathon for the next eight-and-a-half years, I will have caught up with the others."
In Canberra Dan Bourchier will be leaving the breakfast shift later this month, replaced by current Sunday Brunch presenter Lish Fejer. (pictured right)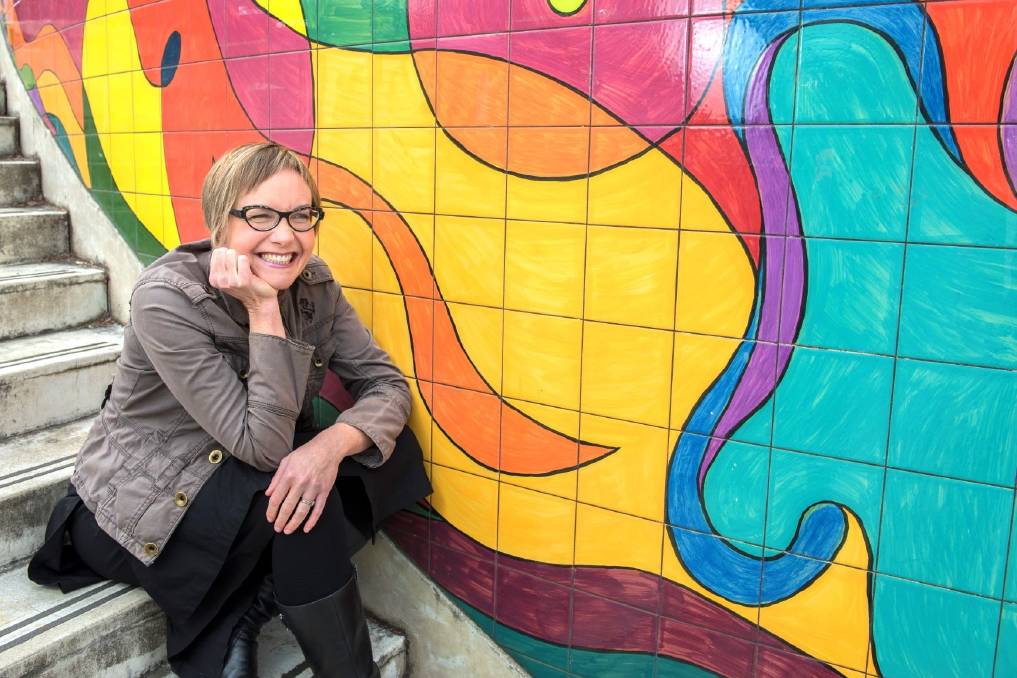 Kim Huynh will present Sunday Brunch in 2020, Adrienne Francis replaces Greg Bayliss on Saturday Breakfast, Adam Shirley stays in Mornings, Paula Kruger in Afternoons 12.30pm to 3.30pm (one hour extra) and Anna Vidot in Drive from 3.30 for an extra half hour.

ABC Radio Hobart sees the return of Jane Longhurst to present the Sunday morning program.

The 2020 program year for ABC Radio Melbourne sees a mix of new and returning voices join the airwaves from Monday 20 January.

As announced last week, Sammy J moves into Breakfast from 5.30am.

The Conversation Hour will have new co-hosts Richelle Hunt and rural reporter Warwick Long, replacing Virginia Trioli.

ABC Radio Melbourne Local Manager Dina Rosendorff says: "We're looking forward to sharing stories and connecting with communities across Victoria. While it's a new focus, the program will continue to provide a platform for discussion around key community issues, while showcasing a variety of great guests from all walks of life."

Current Breakfast presenter Jacinta Parsons will replace Richelle Hunt on weekday Afternoons, with an extended local program bringing listeners a mix of arts, culture and ideas between 12:30pm-3:30pm. Jacinta will also team up with Brian Nankervis to wrap up the end of the week with The Friday Revue.

Raf Epstein is back behind the wheel of Drive with an extended program from 3:30pm – 6.30pm.
Alister Nicholson and Corbin Middlemas will be hosting pre-game AFL coverage on Saturdays and Sundays, replacing Anthony 'Lehmo' Lehmann (see our other report), Angela Pippos and Emma Race

Sami Shah returns over summer to present a national Drive program.
There are no lineup changes for ABC local stations in Brisbane, Adelaide, Perth or Darwin.