Australia's media Agency market has finally emerged from the longest advertising recession yet recorded according to the Standard Media Index with the value of advertising expenditure confidently jumping 8.3% year-on-year in November, driven by very strong TV and Digital demand.

The growth, the first month of year-on-year gains in 26 months, was also due to the largest product categories significantly increasing their media investment as collective bookings for the ten largest categories was up an incredible 20.7% for the month.

SMI AU/NZ Managing Director Jane Ractliffe said Australia's media industry has suffered through the worst period in its history but the dark days were now over with green shoots are now emerging across the market, as both the Metropolitan and Regional Radio sectors reported higher November ad spend.

"This level of higher November ad demand clearly highlights the start of a new growth phase for our market given the strength of the renewed confidence," she said. "And the strong support by the largest product categories shows the confidence is coming from a broad base of large advertisers that are recommitting to higher media investment."

Among the major media, Television was the best performer for the month as it reported its second month of double-digit growth in November with the total up 18.8%. And the Metropolitan TV market reported growth of 21.8% to a level of ad spend higher than what was achieved in November 2018.

"In October the TV results were buoyed by the move of the AFL and NRL finals series into that month due to COVID but in November the growth was purely due to a huge spike in demand for Television advertising as Retail, Food and Gambling advertisers all delivered double digit increases in TV ad spend," Ractliffe said.

"And while Automotive Brand ad spend remained lower overall this month, there is a sense that what was our market's largest category may be about to finally accelerate its ad spending as it grew its TV bookings by 11.8% in November."


Digital was the second-best performing media in November with growth of 17.2% and with all Digital sectors reporting higher ad spend. With late Digital bookings coming through, we can now see that this represents the fourth month of growth for the Digital media.

And Ractliffe said ad spend to Newspaper websites lifted 14% and the Outdoor media has turned a major corner in November with its bookings back just 15.8%.

Among the largest categories this month, the biggest growth in media investment came from Retail (+18.2%) and Food/Produce/Dairy (+92%) while Communications (+39.3%) and Gambling (+54.6%) were also key contributors to the higher demand.

And the data also shows that October market bookings – which were back 4.8% – have benefitted from a late surge in very late Digital payments with the total revised to now be 1.7% higher.
The stronger November results are also improving SMI's longer term trend data with the decline in financial year-to-date bookings now reduced to 8.8%. In that period Digital ad spend has grown 4.5% and TV bookings are flat (-0.9%) but Metropolitan TV bookings are positive (+0.8%).


"As is the case in November, it's the largest categories delivering most of the strong financial year demand with the ten largest categories collectively growing their ad spend over the past five months by 1.1%. And among those categories most growth has come from Food advertisers (+17.3%), Retail (+8.9%) and Toiletries/Cosmetics (+20.3%) advertisers," Ractliffe said.

In terms of future pacings, the fact most agencies reduce staff levels during holiday periods means the level of future bookings are not as robust. But SMI can already see the strong demand for TV is continuing with its December bookings already 3.4% higher.

Also this month, SMI welcomes the Enigma Communications group to the SMI AU data pool.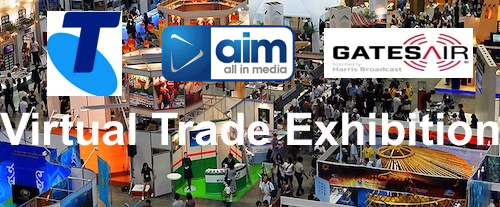 ---
Subscribe to the radioinfo podcast on these platforms: Acast, Apple iTunes Podcasts, Podtail, Spotify, Google Podcasts, TuneIn, or wherever you get your podcasts.