When Mix 102.3's Jodie & Soda heard the temperature in Adelaide is set to hit 45 degrees today they saw a unique opportunity and no better time than to test the expression: "hot enough to fry an egg".

To help with the experiment, City Holden generously donated a brand new car as the surface to do the cooking and at the start of their breakfast show, Jodie & Soda cracked two eggs on the bonnet and also threw in bacon, sausages and hash browns for good measure.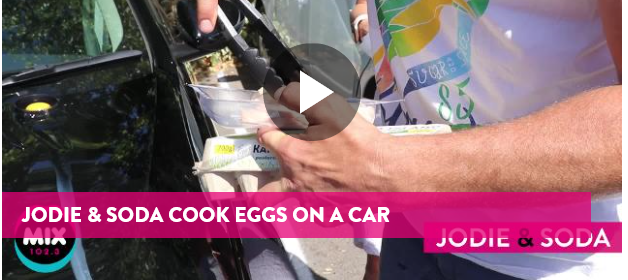 The eggs started cooking almost straight away, to the delight of everyone except a very concerned car paint expert who called into the show to explain exactly why no one should try this at home.

Matt McDonald from the Motor Trade Association SA, who is an expert in vehicle paint, told Jodie & Soda: "[egg] will eat right through your paint… I just hope City Holden has paint protection on the car."

Luckily, he then offered to restore the car's paint back to its original condition, saving Jodie & Soda's bacon, literally.



As of 12pm, the temperature in Adelaide is 44 degrees, and we can report the bacon is crispy and the eggs are coming along nicely.