By James Cridland
In Monday's WWDC announcements, you'd be forgiven for thinking that Apple have invented internet radio. The press release guffs on about how every listener will "hear the same programming at the same time". Revolutionary!
Beats 1, the radio station you'll get on Apple devices from the end of June – for free, by the way – has three presenters: Zane Lowe in Los Angeles, Ebro Darden in New York and Julie Adenuga in London.
So, who are these people?
Ebro Darden, 40, is probably the best-known to North Americans. Formerly VP of Programming for Emmis station Hot 97, a hip-hop station in New York, he was also a co-host of the breakfast show.
Zane Lowe, 41, is a New Zealander, but after a stint at London's alternative rock station Xfm, he moved to the UK's BBC Radio 1 to present the evening show. BBC Radio 1 is top-40 during the day, but dives into new and specialist music in the evening. He has a reputation for being the new music guru, and rightfully claims to have broken many bands. His show has a market share of around 6.7%. Wikipedia claims: "A key feature of his broadcasting style was to avoid the use of the fader to reduce the volume of the track being played during intros and outros, rather he talks or shouts gibberish over the tracks which are played at undiminished volume."
It's actually Julie Adenuga who is the interesting signing. You've probably never heard of her, and that's okay. However, I've never heard of her, and that's a worry because she's a London broadcaster. She's presented Rinse FM's drivetime show; yet you'd be forgiven for not knowing much about Rinse FM. It's a former pirate, playing grime, dubstep, house, jungle and other stuff like that; and it has a community radio station licence, which gives it a tiny little transmission area. Yet, Rinse FM continually punches above its weight, with a strong appearance on social media. I can't find her age, but it's fair to say that she's closer to half the age of her co-presenters on Beat 1.
None of these are global names; but it's an interesting mix of a commercial programmer, a "new music guru", and fresh young talent.
"So, are we going to a fiery cartwall hell?", asked a colleague after Apple's WWDC announcement. Well, I'm distinctly underwhelmed.
The streaming service, and "curated" genre streams, offer little different to other streaming services. Slacker – and Pandora, to an extent – have been humanly curated for some considerable time, after all.
But with Beats 1, I think they've missed an opportunity. Live, simulcast radio is actually not doing very well on mobile. iHeart Radio shows, charitably, static figures over the past year or so. In Norway, internet listening is also not growing. Independent online stations I talk to also say that they're not growing. A recent internal memo from NPR says that member stations are seeing a decline in live streams.
Beats 1 could have shown the radio industry how to do great radio, tailored for mobile. Content that is atomised and personalised, yet feels live, real and relevant. A blend of on-demand and live, playout done by the device, live radio with the skip button.
But, as it is, we have a very niche service, with limited appeal, and a non-interactive service on the most interactive thing in your pocket. It's a lovely thing for Apple to do; but I don't think it's a fiery cartwall hell just yet for us.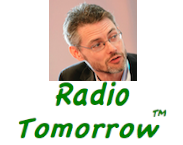 James Cridland is a radio futurologist, and is Managing Director of media.info, a companion website to radioinfo and AsiaRadioToday.
He has served as a judge for a number of industry awards including the Australian ABC Local Radio Awards, the UK Student Radio Awards, and the UK's Radio Academy Awards, where he has also served on the committee. He was a founder of the hybrid radio technology association RadioDNS.
James is one of the organisers of nextrad.io, the radio ideas conference each September, and is also on the committee of RadioDays Europe. He writes for publications including his own media.info, Radio World International and RAIN News.
James lives in North London with his partner and a two year-old radio-loving toddler. He very, very much likes beer.
Radio Tomorrow is a trade mark of Radioinfo Pty Ltd