Marketron has launched Aspire by Marketron, a new website that provides ideas, information and tools that salespeople and sales managers working in broadcast and media can use to close more business.

Offering a wealth of free resources, including educational webinars, case studies and creative assets, Aspire is aimed at helping salespeople stay on top of the latest selling techniques and trends, deliver more compelling proposals more quickly, and increase their sales and revenue.

Senior vice president of sales, Todd Kalman, says, "Marketron strongly believes in the broadcast and media industries, and we're committed to supporting their growth now and into the future — a future that includes both digital and linear advertising products.

"Aspire is another impactful resource to help everyone build their digital sales acumen and close more deals."
Resources available on Aspire include webinars on current selling techniques and trends, as well as a searchable catalogue of downloadable creative assets, including real-world examples that can be easily downloaded and incorporated into existing sales proposals.

A series of case studies makes it easy to showcase successful tactics and to provide proof-of-concept examples for prospects.

Aspire users can hone not only their digital advertising knowledge but also their prospecting skills, identifying the businesses spending money and using that insight to curate a strong target account list. They can train themselves on digital advertising and become the local marketing experts, thereby gaining more success for their advertisers and increasing their overall share of advertising dollars spent in the market.

Because Aspire continues to grow with the addition of fresh content, users always can find new ideas and information to help them be successful.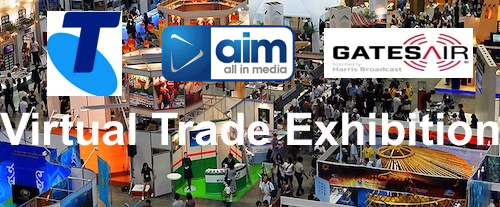 ---
Subscribe to the radioinfo podcast on these platforms: Acast, Apple iTunes Podcasts, Podtail, Spotify, Google Podcasts, TuneIn, or wherever you get your podcasts.