But the lawsuit is against Nielsen, alleging they exposed a man to "rabid" fans' harassment.
It's the kind of story that is best filed under: "Only in America."
According to Florida's Tampa Bay Times, one Nicholas Tabachuk, a former Largo resident, said fans of "notorious shock jock radio personality," known as Bubba "The Love Sponge" Clem, forced him to flee the state after they learned of his role in exposing the radio host's ratings tampering scheme.
Apparently, Tabachuck was chosen by Nielsen in 2015 to wear a Portable People Meter (PPM) to gather data for the audience measurement company as part of the radio survey in Tampa.
He then informed Nielsen that Clem was paying him several hundred dollars a month to listen to his radio show so the PPM would pick it up. Nielsen then sued the Love Sponge, Clem, for influencing a panelist to manipulate the ratings.
Clem soon settled out of court with Nielsen for an undisclosed sum.
Now, in his lawsuit against Nielsen, Tabachuk claims that the company promised to keep his identity "confidential," but instead met with the radio host and revealed it. The lawsuit states Tabachuk would have never come forward if he thought his name would get out.

"The mayhem that followed was horrific for Tabachuk and his family," the lawsuit states, claiming that radio fans harassed Tabachuk with death threats, rape threats and stalking, hacking his social media accounts, showing up to his home and the home of his parents.
Tabachuk and his wife, the lawsuit states, were forced to move to a remote, mountainous region outside of Florida.
Read more in the Tampa Bay Times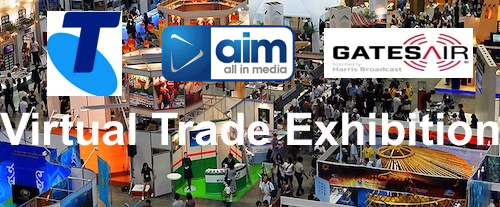 ---
Subscribe to the radioinfo podcast on these platforms: Acast, Apple iTunes Podcasts, Podtail, Spotify, Google Podcasts, TuneIn, or wherever you get your podcasts.