Imagine the worst. You've cut your news staff and most of your programming is syndicated or voice-tracked. Then an earthquake strikes.
A record breaking heat wave hits, there's widespread bushfire and then a flood, a toxic spill, or a crazed gunman active at a local school, and you're not prepared. What do you do?
This has actually happened in several markets in the U.S. Stations have failed the public in their time of need. Without advance preparation, it could be your city, your station, and your listeners, next time.
In today's economy, with recent consolidations and a technological shift, many stations have cut their news staffs. Some stations have done away local news and news entirely. If your station uses mostly network or satellite-delivered or even voice-tracked local programming, there may be times where there is no one at your radio station at all.
What can you do when the big live news event happens?
Even without a news staff, you can do the following:
1. How to prepare and train your present staff to function in different emergency situations
2. How to pull in emergency "reporters" when you need them most
3. What you need to have on hand when disaster strikes.
Alan Eisenson, who in 2010 was PD of iHeartMedia's spoken word stations in Sacramento, lives with the reality of a news staff that's a lot smaller than it used to be. Still, he's prepared. "Because," said Eisenson, "even if you have a skeletal news staff, when events happen and calls start pouring into the station, the receptionist or board op or webmaster is overwhelmed, and the GM yells, 'Do something!,' you have to have a plan."
This can include a plan to partner with a local TV station.
Eisenson suggests, "Arrange in advance for any stations in your cluster or area that have news staffs to record reports for stations that don't. Have them sent over by WAN, or any other method you can get onto your airwaves. You may need to use any or all of your frequencies to disseminate life saving information."
Offer the same courtesy to your local TV partner.
Then, there's this bit of advice: it's vital that you teach your staff, from the all night automation supervisor to the front desk receptionist: HOW TO FLIP THAT SWITCH TO HALT YOUR AUTOMATION OR A SHOW IN PROGRESS to go live, or change over to a live feed from your TV partner.
Everyone in your building can learn to handle an emergency news situation should one arise. Just as you train for a fire drill, practice a news drill with everyone in your company, so you'll have "all hands on deck" when you need them.
---
VALERIE GELLER'S EMERGENCY PREP POINTS TO COVER WITH ALL STAFF:
• How to maintain credibility in order to collect, gather and verify that information is correct before it goes to air.
• How to get in touch with local authorities on the scene who can give you credible information.
• What is the right time and place for listener calls?
• What role should Twitter and other social media play in disaster or major event coverage?
---
The staff you train should be reminded that what's most important is to keep your community safe and informed. As managers, you also need to be clear about what you can and cannot expect from your non-broadcast staff. While it may be reasonable to expect a professional reporter to get up in the middle of the night and come in to the station when a big story breaks, it may not be reasonable or safe to ask the same thing of your sales or traffic staff.
That said, you may be surprised to find hidden and useful experience with talent you may have hiding right under your nose. As KOA in Denver Managing Editor Jerry Bell pointed out, "You may be surprised to find that people on your sales staff may have had past on-air experience. It's helpful to identify who they are and make them some of your go-to people in an emergency."
That said, here are some guidelines for those with limited on-air experience:
1. Make certain your staff knows what a news or press release is. Don't assume the person in the building will know. (Also include emergency contact numbers for Public Information Officers, or PIOs, of high profile locations such as airports, seaports, power plants and utilities.)
2. Make sure you have the Department of Homeland security numbers as well. Many jurisdictions now have, or are in the midst of, organizing a local office of homeland security.
3. Contacts for your local Red Cross Chapters, and their emergency operations centers.[Often there are other first responder citizen support groups to list as well, such as the Salvation Army or local shelters for people and even animals. There may be people unwilling to evacuate in a crisis if they fear for their pets.] Keep in mind that emergency volunteers are a good source of leads for stories, however, MOST WILL NOT BE AUTHORIZED TO SPEAK "On the Record."
4. Local weather service personnel–or, the weather information services that your station or group ownership has contracted with.
5. Local hospital emergency room numbers and hospital media relations/public affairs personnel, to find out about injured or dead being transported from a scene.
While Twitter, instant messaging, and other forms of social media [such as YouTube], can be useful, Rich warns the information must be verifiable.
Jerry Bell also recommends that you keep a "how to" guide in your studio for emergencies.
Keep it in a red binder marked 'Emergency' in your studio. You can also put it on a computer, but what happens when he power goes out? Also, you can tear pages out of a binder if you need to. A lot of stations already have a printout and/or a computer file of emergency contact phone numbers including cell numbers of fire fighters and police, FBI and FEMA. But it's useless unless everyone in the building knows how to get hold of it. Copies of the emergency plan should also be in the General Manager's office and the Program Director's Office.
What goes into the Red Binder?
· Emergency numbers and contacts
· A map of where staffers live and numbers where they can be reached 24/7
· Guidelines for interviews.
Before I list them, let me say that I believe that managers should manage and stay off the air. In a disaster situation management is critical. Listeners should hear voices they are used to. Your regular DJ or talk host can handle the air work. A manager needs to listen to what's going out over the air and make decisions that guide the coverage.
Then, there is the avoidance of panic on the airwaves.
Eisenson warns that even if you're faced with a frantic public and a panicked manager, it's almost never a good idea to simply start throwing callers on the air." And, if your station does not normally use live phone calls, it's still a good idea to make sure your phone system is wired so it can go live on-air, and that it has a delay.
After the worst is over, you may still have work to do, and people may still expect information from you. Provide it, or tell them where to find it.
Eisenson points out that for ongoing emergencies, "If you voicetrack, make sure the talent (whether they're in the market or not) re-cut their tracks to reflect the breaking events."
You might also want to tell listeners where else they can go in your market, ideally within your cluster, for information that will help them follow the aftermath of an emergency.
Another idea that has proved successful, Eisenson reminds us, is partnering with other radio stations in your market. That can work in times of dire crisis. One example is when Clear Channel and Entercom came together and pooled their resources to serve their community during Hurricane Katrina in New Orleans.
You may think you have no time for emergency training…..until there's an emergency.
If your staff meetings can spare even ten minutes of time, that's time you can devote to reinforcing some of these strategies. It's time that will pay off well, on the day disaster strikes.
With thanks to Turi Ryder, Howard B. Price, Steve Jones, Lee Harris, Alan Eisenson, Rita Rich and Jerry Bell. Excerpt from "Beyond Powerful Radio: Getting, Keeping & Growing Audiences for News, Talk, Information & Personality."
---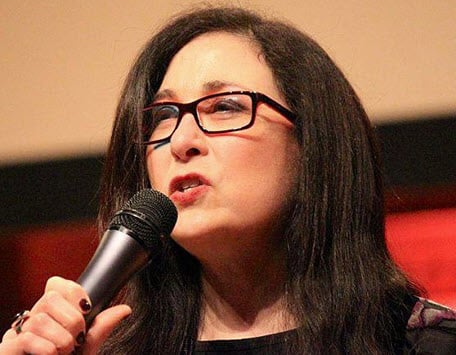 Valerie Geller is the president of Geller Media International and author of "Creating Powerful Radio – Getting, Keeping & Growing Audiences for News, Talk, Information & Personality." Geller's work in 30 countries around the world for both TV and radio helps stations grow audiences through creating powerful content. A noted speaker, workshop and seminar leader, talent coach and trainer, Geller has also been PD of WABC-AM in New York.
---
*All rights reserved. Excerpts and portions of this series by Valerie Geller – copyright 2011 – "In Case Of Emergency" have been excerpted with permission from the book from Focal Press – "Beyond Powerful Radio – A Communicator's Handbook for the Internet Age" www.beyondpowerfulradio.com
Find out how to download Valerie Geller's audio version of the book "Beyond Powerful Radio – A Communicator's Handbook for the Internet Age" for FREE.




---