CBF chief executive Ian Stanistreet was awarded the Michael Law Award for his enduring contribution to Community Radio in this year's national awards, presented tonight on the Gold Coast.
Having volunteered and worked in the sector for more than 35 years, Stanistreet is strongly committed to the philosophy and values underpinning the community broadcasting sector. He was instrumental in establishing the sector's National Radio News, which began as a joint venture between 2MCE and 2NUR.
He was PBS 106.7FM's first Station Manager in the 1980s, has sat on many sector boards, developed training for long-term unemployed people at 3BBB in the 1990s and managed 2MCE in Bathurst. Ian has led the team at the Community Broadcasting Foundation for the last 17 years, where he has helped to build and maintain the sector's capacity, embracing emerging technologies and good governance.
Brisbane classical music station 4MBS was recognised with the Tony Staley Award.
4MBS Classic FM's mission is to use the classics to "entertain, educate, engage and employ". Focusing on supporting local musicians, the station is known for recording and broadcasting 100 concerts annually, including the 4MBS Festival of Classics, which has been ongoing for 24 years. Australia's largest classical music festival, it employs only Queensland musicians, and this year, housed 500 musicians in 28 concerts across 15 venues. There are over 350 volunteers involved in the station's operation, covering a wide range of ages, backgrounds and skills, and all drawn together by their passion for classical music.
An innovative podcast made by 2SER won the Digital Media category, Noongar Radio won two awards, and Dylan Storer was recognised for the Most Outstanding Youth Contribution Award at a glittering ceremony attended by hundreds of community broadcasters from all over Australia.
CBAA CEO Jon Bisset said the awards are a fantastic insight into the incredible work happening in the community radio sector across the year:

"Community broadcasting is vital to the diversity, vitality and independence of Australia's strong democracy, open society and vibrant culture and we are proud to support stations which broadcast to over 5.3 million people each week. The CBAA Community Radio Awards are an inspiring showcase of the hard work, dedication and forward-thinking of the sector's staff and volunteers and the calibre of entries in this year's awards was immensely high. We congratulate all finalists and winners, as well as thanking the 100 judges who assessed them."
The full winners list for this year's CBAA Awards is below.
Best New Radio Program – Music
Dawn Delaney – World Music Safari – Phoenix FM Bendigo
Best New Radio Program – Talks
Proudly sponsored by AFTRS
The Alice Birth Project – 8CCC
Best Station Production
Best Station Promotion or Fundraising Campaign
Triple R 40th Birthday – Triple R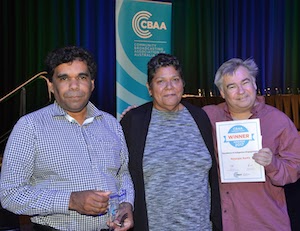 Contribution to Australian Music
Proudly sponsored by APRA AMCOS
Indigenous Beats – 6NME Noongar Radio

Excellence in Community Participation
Excellence in Digital Media
Excellence in Ethnic and Multicultural Engagement
Excellence in Indigenous Engagement

Excellence in Music Programming
Proudly sponsorship by PPCA
Sisters Akousmatica – 3CR Community Radio
Excellence in Spoken Word, News and Current Affairs Programming
Proudly sponsored by Deutsche Welle
Saturday Brisbane Line – 4ZZZ
Excellence in Technical Services
Excellence in Training (joint winners)
Share The Load – Harvey Community Radio
Access and Diversity Program – PBS 106.7FM
Most Innovative Outside Broadcast or Special Event Broadcast
Twang 20th Birthday – Triple R FM
Outstanding Small Station Award
Outstanding Volunteer Contribution
Rosemary Penn – Vision Australia Radio (5RPH)
Outstanding Youth Contribution
Troy Garner Excellence in Sports Programming
Chicks Talkin' Footy – JOY 94.9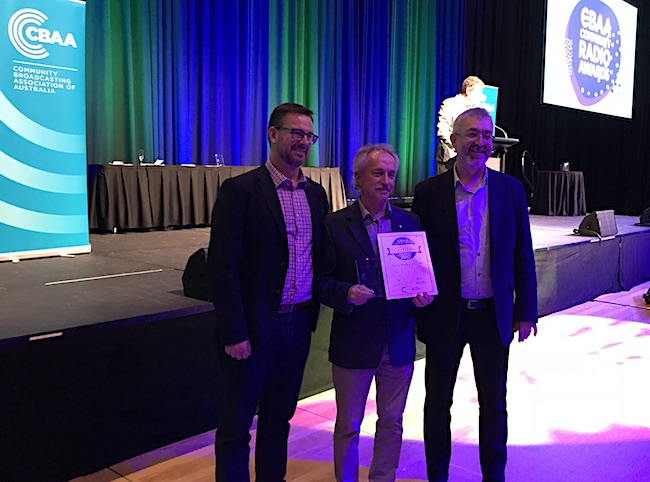 Tony Staley Award
Michael Law Award