Keith McGowan profiles Elliott Lovejoy. If a radio broadcaster can have a pedigree Elliott Lovejoy of Berri's Magic931 certainly has one, and with plenty of black type too as his Grandfather is George Lovejoy the legendary Rugby League commentator.
George who died in 2003 called League on 4BH through the 1950's and 60's for a total of 652 games, and is credited with coining the phrase used in promotions by the NRL "The Greatest Game Of All." A plaque to honour the sports broadcaster is displayed at Suncorp Stadium.
Between scrums George Lovejoy (below left) had four daughters and one son. One of the girls, Samantha became a well known actor, and another Melissa, when aged 17, was a guest presenter on a pre-schoolers program on QTQ9. After completing Uni, Melissa moved to Tamworth and worked for Prime doing front of camera and behind the scenes work for eight years.
In 1991, during Melissa's time in the Country Music Capital, her son Elliott was born. In following years Melissa returned to Brisbane and worked for Grundy Productions, as the producer of Greg Carey's afternoon show on 4BC and Queensland Police Media. Melissa now lives in Cairns where she's worked in production and advertising. She also returned to University where she obtained her Teaching Degree. Melissa told me, "I've been teaching English and Drama at the local Secondary School for the past six years and I love it. "
With that background you would expect that Elliott Lovejoy would have wanted to be a broadcaster since he could talk. But not so. As mentioned, Elliott was born in Tamworth but was soon taken to Thursday Island in the Torres Straits when his Dad, a policeman, was transferred there. Elliott recalls, "I did primary school on Thursday Island and Secondary School in Cairns."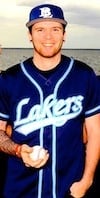 Aged 11, Elliott watched Baseball on TV and fell in love with the game. Although he was playing Cricket, it was Baseball that Lovejoy wanted to play. And when 17, went to Alberta, Canada and worked on an Angus Beef Cattle Farm and pitched for the Castor Raiders and the Edmonton Capitols. After a year in Canada playing Baseball at a notch below top level, Elliott returned home to Cairns where his interest in radio was ignited. "I started doing some shifts on 98.7BBM the Community Station and really enjoyed it, so I sent out demos everyday until 2HILLfm in Broken Hill were interested in me for a Breakfast program. I couldn't get there quickly enough so I threw all I needed into the car, set the GPS kissed Mum goodbye and off I went."
As it turned out Elliott Lovejoy was only in Broken Hill for 14 weeks before moving on to Magic931 Berri in South Australia's Riverland region but says of his first station, "I loved my brief time in Broken Hill, the people there and the Management at 2BH/HillFM were great and very helpful, yeah I thoroughly enjoyed it."
At the time of writing Elliott Lovejoy has been doing 6 to 9am weekdays at Berri with his co-host Hayley Ramsay for less than six months. The station takes a National News feed from FIVEaa, Adelaide and local Riverland news is covered by Ramsay. Elliott returns for two hours each afternoon, 2 to 4, with a Vote For Your Song Facebook page from 3 to 4.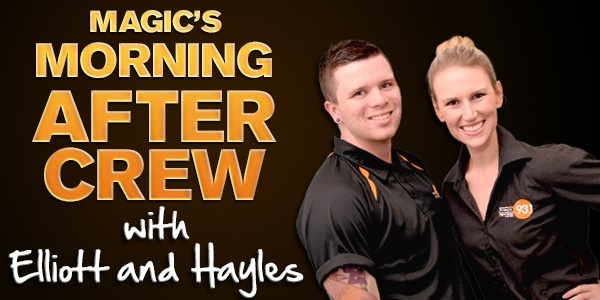 Elliott told me, "The Manager Cheryl Lardner and Program Manager Ross Watson have been very good to me, helping me settle in to Berri and the radio station."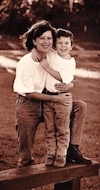 With less than a year broadcasting and two call signs on his CV, Lovejoy has a life outside the studio. "I coach a Baseball Team in a local town and that's a lot of fun," he says. And as for his radio career in the future he told me, "When I've paid my dues I'd like a crack at a major market . . . . yeah I'm open to the journey."
Lovejoy also told me, "I'm a fan of Fitzy and Wippa as well as Hamish and Andy."He also confided that his mother (left with Elliott as a child) turned up unexpectedly in Berri, "Just to see how I was." I told him, "My Mother wouldn't have dared do that."
Keith McGowan