hit89.1 South Burnett leads all stations in the first survey for Kingaroy since 2017.

With 26.1, the station leads the ABC Southern Queensland (13.5) and 4SB (9.5).
Click the charts to pop out a larger version of the results.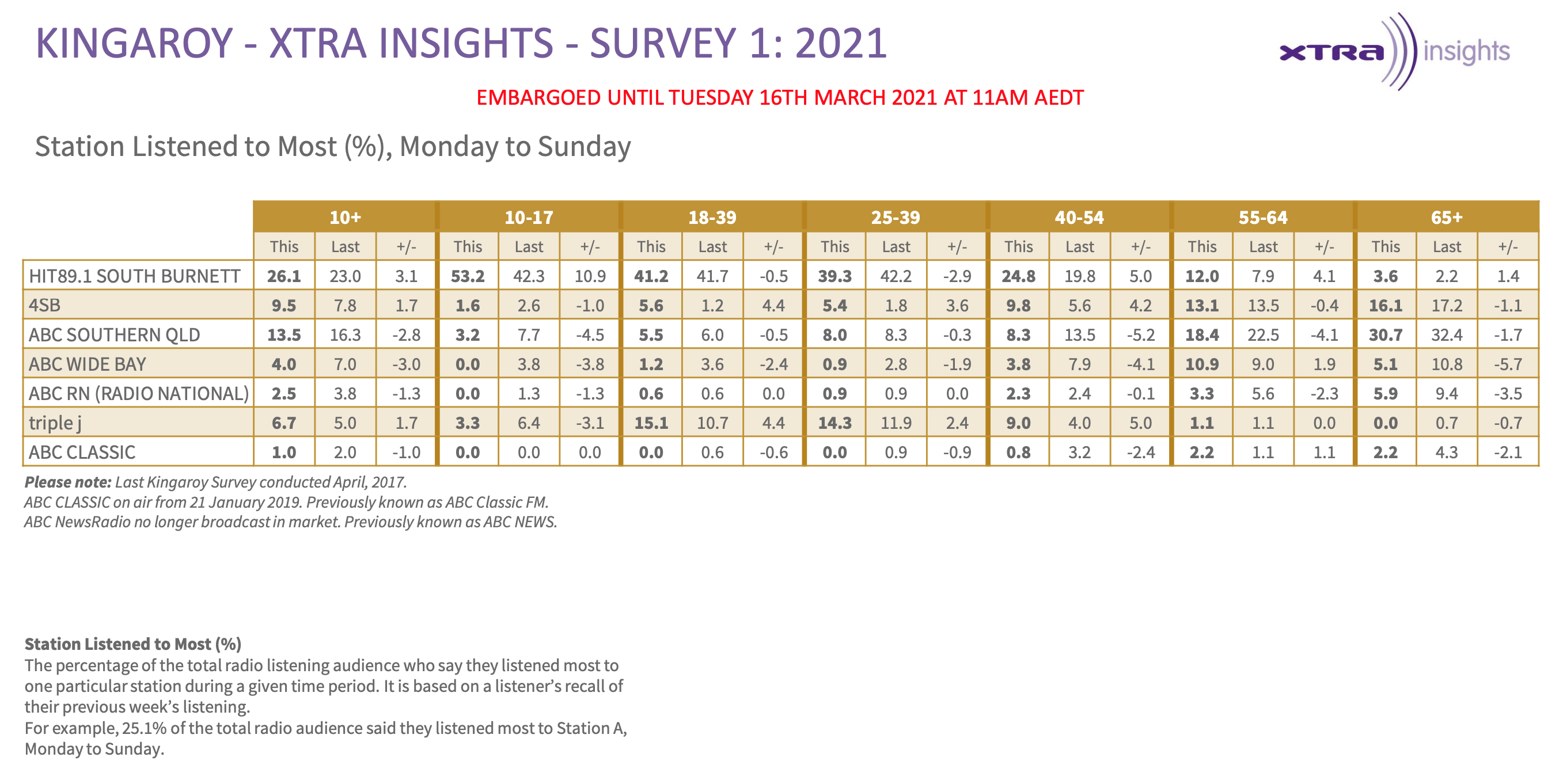 Cliffo & Gabi (hit89.1) have a very healthy 27.2, well in front of their rivals in breakfast. David Iliffe (ABC) is next on 14.4, down from 20.5 in 2017, with 4SB's breakfast program up 4.1 to 10.6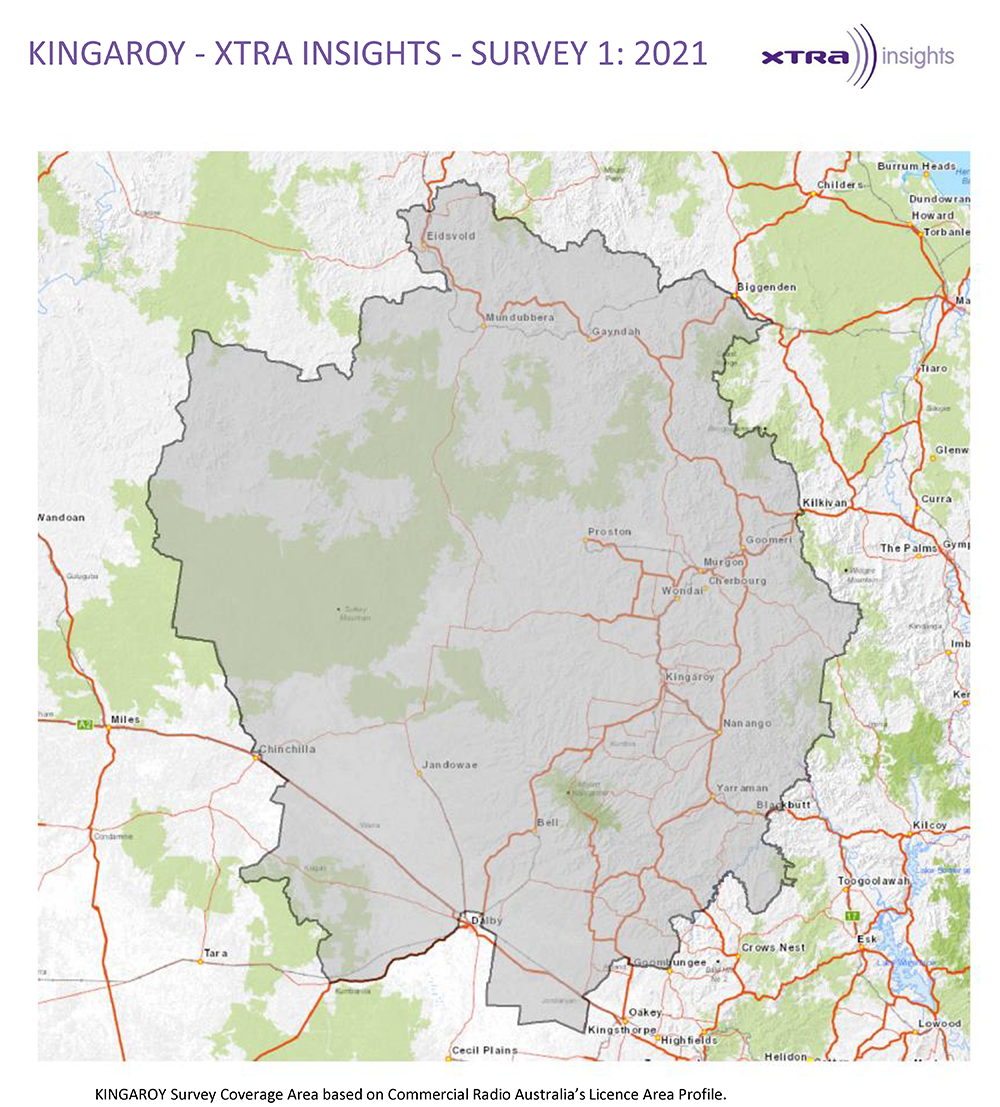 THE SPIN
---
Subscribe to the radioinfo podcast on these platforms: Acast, Apple iTunes Podcasts, Podtail, Spotify, Google Podcasts, TuneIn, or wherever you get your podcasts.