Mamamia are in the delivery room, Erica Mallett launches a new podcast and The Wellness Rebellion podcast seeks to debunk what is known about everyday wellbeing
---
Elevit and Mamamia have collaborated to help women with the part of pregnancy that's particularly hard to plan, the delivery.

'The Delivery Room' is a new podcast that embraces the truth that no two birth stories are the same.

Hosted by Jessie Stephens, co-host of Mamamia's award-winning podcast 'Mamamia Out Loud', the series explores the stories of eight different women who have given birth in eight very different ways.

From early arrivals to second heart beats and hypnobirths, each week will be a candid account from mums, including Fiona Falkiner and Leigh Campbell, on what their expectations were and what actually happened.

Mamamia's Head of Content, Holly Wainwright, says, "Our pre-parent audience is deeply interested in pregnancy and childbirth. They know it's an area of life that they can't plan perfectly, but they're hungry to be as armed with as many genuine first-person lived experiences as they can get their ears around.

"We knew that Mamamia and Elevit could bring these stories to life in a fascinating, authentic and even funny way with much-loved host Jessie Stephens as our curious questioner, and a diverse range of mothers telling their truth. It's made for a must-listen show for anyone even thinking about pregnancy. We're so proud of it."

The Delivery Room drops on Wednesdays from May 19th.

---

Ex triple j host launches a new podcast on DM Podcasts

Off the back of her whirlwind success at triple j, radio host, musician and content creator Erica Mallett has today launched a new podcast, Wait, You What?


From a compulsive liar, a sneeze fetishist, to hearing from an FBI Special Agent and Master Spy Recruiter Mallett's latest offering spans a breadth of fascinating "I never thought of that!" moments, all expertly woven together with her distinctly witty, inquisitive and personable interview style familiar to her audience.

Mallet says, "Each episode of Wait, You What? is set to captivate, entertain and enlighten people. It's been a huge amount of fun putting it together and I'm so excited to finally launch it into the stratosphere."

"Being on triple j gave me such a huge insight into the way people work. You'd say something on air, and get instant feedback on the text line from thousands of people across the world.

"I found that people were so open with me. Occasionally there'd be a gem of a moment on air, where a listener would call up and share a story about something they'd been through. I saw how it connected with people, and felt how it connected with me.

"I'm just fascinated about how people get through things life throws at them – about how people work

"Sometimes in life, shit happens that'll catch you off guard- and when it does, it's how you respond to it that's defining. Wait, You What? is all about hearing other people's perspective so we can enrich our own."

---
The Wellness Rebellion podcast delivers the science not the speculation

The Wellness Rebellion with Maz Compton and Dr Sam Hay is a reset on everything we know about our health and wellness, uncovering the truth and debunking the trends with science-based wellness information to improve your everyday wellbeing.

Each episode in the new weekly podcast series will see Maz and Dr Sam discuss a wellness trend they want to know more about with Dr Sam bringing gravitas to the topic, providing listeners with the scientific facts. The hosts will then further explore the issue with weekly guest experts to cut through myths and deliver easy to understand truths to help people make choices to live healthier lives.


Maz Compton, says, "I, of all people, understand what it's like to fall for a wellness trend. I've tried them all! And over the years I've been on my own journey of health and discovery. The Wellness Rebellion is about finding the truth, not the trend, and unpacking it with an expert, making what we chat about actually helpful."

The series will cover everything from nutrition, movement and the mind, as well as our relationships, environments and purpose.

The Wellness Rebellion, produced by LiSTNR's Mat Dwyer, is a weekly podcast that will be published every Monday and is available on the LiSTNR app.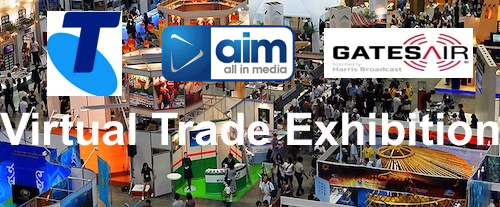 ---
Subscribe to the radioinfo podcast on these platforms: Acast, Apple iTunes Podcasts, Podtail, Spotify, Google Podcasts, TuneIn, or wherever you get your podcasts.