When I first spoke to Christian O'Connell, almost three years ago, I asked him straight out: Having established a hugely successful radio show in one of the biggest, meanest markets on the planet. Having established A-List celebrity status, you decide to chuck it all in and start all over again. To be impolite, WTF were you thinking?
His answer was kind of predictable: I was looking at my career. I wanted a new challenge in radio. And wow, this comes along and it's the challenge of all challenges.
That's what successful people do, I guess. They never rest on their laurels. Having started from scratch and acheived success beyond most mortals' wildest dreams in one pond, they must set out to do it all again in another, just to prove it wasn't a fluke.
But in his new book, out Tuesday, O'Connell reveals a deeper truth.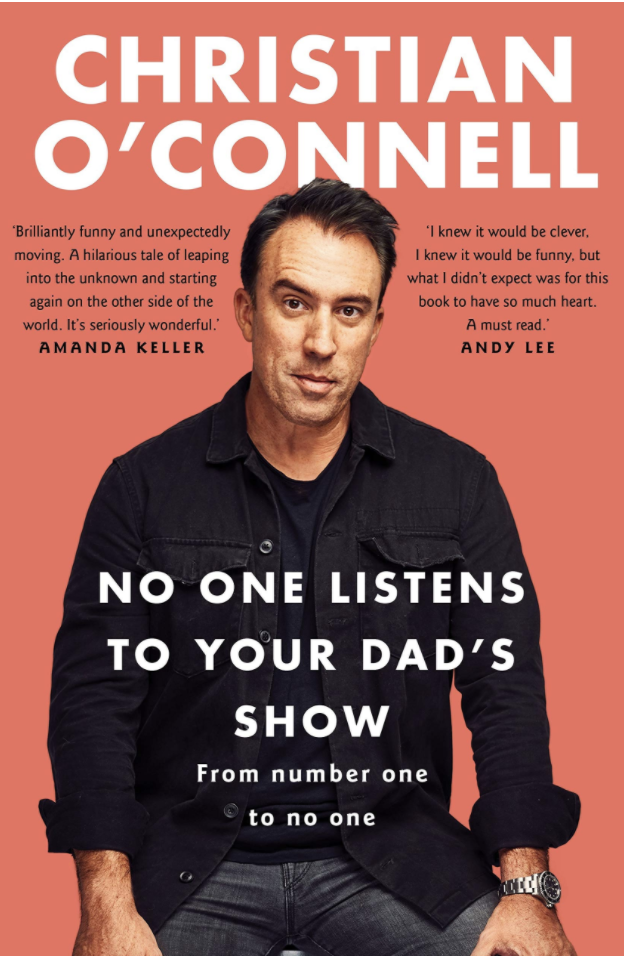 "I was 44 when my life fell apart. The panic and anxiety attacks were so severe I could not do the radio show and yet I had it all, I had the number one show, I had everything I had ever wanted." O'Connell told Fiona Byrne at The Herald Sun (subscription).
"It was serious. I was having to call in sick. (I was) unable to work and terrified I was going a bit mad."
O'Connell said the anxiety attacks started without warning five years ago and when in the grip of one he would be vomiting into bins at Absolute Radio in the UK with his heart racing and thinking he was going to die.
No One Listens to Your Dad's Show is the story of O'Connell risking everything, uprooting his wife, two daughters and his dog to move to Australia. A move that lands him as a complete unknown in a country where, he soon finds out, no one wants to hear him on the radio.
He was failing, fortysomething and falling apart.
Until he wasn't.
No One Listens to Your Dad's Show will is available now to pre-order through Amazon, Kindle, Audible and more and on sale from June 1st.

Peter Saxon


---
Subscribe to the radioinfo podcast on these platforms: Acast, Apple iTunes Podcasts, Podtail, Spotify, Google Podcasts, TuneIn, or wherever you get your podcasts.