Dielectric's low-power TV and FM business continues to grow as the company develops and expands its antenna and RF product portfolio of lower-power broadcast systems.

Radio stations in Florida and Puerto Rico represent two recent examples of how Dielectric has improved signal coverage for FM translators in challenging coverage areas.

Hal Kneller (pictured right), a broadcast industry veteran now working as an independent consultant, specified Dielectric DCR-T antennas for FM translators associated with WSRQ-AM (Florida) and WMDD-AM (Puerto Rico).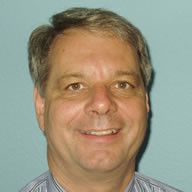 The DCR-T incorporates the benefits of Dielectric's FM ring-style antennas, giving low-power FM broadcasters a cost-efficient alternative for single-station systems. This makes the branch-fed, circularly-polarised DCR-T a compelling choice for broadcasters needing to improve signal coverage with modest technical budgets.

WSRQ's translator for 106.9 FM (W295BH) is part of a blended SFN and simulcasting network that synchronizes programming across four stations in the Sarasota/Bradenton market. In an effort to improve coverage the 250-watt translator, previously located in Bradenton, was moved to Sarasota following FCC approval.

While the move would establish a stronger signal with better building penetration, the existing 'budget antenna' had suffered recent water damage and would not suit the signal's new directional pattern.

Kneller kept the station on the air with a backup system while the one-bay DCR-T antenna was installed on its new tower, which he described as "very busy and loaded". The compact DCR-T design was top-mounted on the 475-foottower, using a tower pipe initially intended for cellular antennas. The top-mounted position, combined with the directional pattern designed for the translator, has substantially improved the translator's effectiveness in the all-important Sarasota area.

Kneller also purchased two Dielectric FM filters for the Sarasota site's transmitter building, with one feeding 106.9 and the other feeding a system on 99.1 FM. The two antennas are installed on the same tower at the same elevation. That generated significant interference concerns for both Kneller and the FCC, resulting in extensive intermodulation studies.

"The intermodulation concerns were legitimate and challenged us to choose carefully when it came to a filtering solution," said Kneller. "While it made sense to go with Dielectric given our antenna choice, we still planned for extensive tests using parking lot simulations and by connecting the filters inside the building. We were relieved to learn that no interference or interaction between the two signals existed. Like the DCR-T, the Dielectric FM filters are compact and were easy to wall-mount inside an RF building with limited space."

The WMDD system in Puerto Rico is also a "cross-service translator" that simulcasts the main AM signal on 106.5. Licensed to the city of Fajardo, the translator is located 30 miles outside of San Juan on the eastern edge of the island. The translator is located on the AM station's 400-foot tower, and provides better sounding FM service to the local population.

"Puerto Rico is very mountainous and has a challenging terrain for FM coverage in the area surrounding Fajardo," said Kneller. "We specified an omnidirectional two-bay DCR-T antenna with half-wavelength spacing, which directedthe signal up and away from the ground. This is a common practice for translators and avoids interference with another radio station's contour on the ground. Dielectric's design solved these concerns up front, and they packaged and shipped the antenna in a way that helped us quickly bring all of the elements together. It took less than two days to install the antenna and new isocoupler, hang the two bays, and run the new 7/8-inch transmission line down the tower."

Kneller adds that the robust quality of Dielectric products provides added resilience against the frequent tropical storms these two sites experience.

"We see a lot of broadcasters stick with budget antennas for translators," said Kneller. "Dielectric brings a professional stainless-steel design that offers longevity for lower-power systems, along with the benefits of low VSWR, null fill and all of the other high-performance attributes that you expect for full-power FM stations."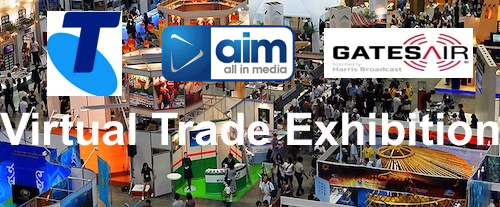 ---
Subscribe to the radioinfo podcast on these platforms: Acast, Apple iTunes Podcasts, Podtail, Spotify, Google Podcasts, TuneIn, or wherever you get your podcasts.