Everyone wants big!
Big Ideas, Big Cash Giveaways! Big ratings.

Gold 104.3 breakfast host, Christian O'Connell has a different approach to his radio shows. He shared some of his wisdom in conversation with his sidekick Jack Post at RadiodaysAsia.

The theme of his session was "How to be big in radio?… be small!".

"Know the value of your show and who the show is for and surrender the thought that you are trying to make the show for everybody, because that is impossible.

"When you accept that you are making it for somebody else, and not for yourself, then there is a spirit of generosity that can attach to the show."

Christian is wary of his show becoming like some others, saying "…you'll hear a number of radio shows like this, where it's a collection of 'bits'. Every single morning there's a brand-new collection of bits.

"One of the most successful things about podcasting is they make niche (programs). They really know who they are making their program for, and I think radio can take a leaf from podcasting.

"Values are really important, if you can't tell yourself in one or two lines what your radio show is about, how can you expect your listeners to come back each day."

What is small radio?

Paying attention to my life. Most of my material comes from my own thoughts, if I've been angry with something, jealous, frustrated or I think something is odd, and then, how do I use that on the radio show.

The ordinary can be extraordinary. Comedians have been doing this for years and it can work on radio too.

At the beginning of the year the show was offered the chance to give away $50k, but you refused. Why?

There are lots of shows that give away money, and they do that for one reason, and that is to buy listeners…and I think that is a lazy way to do radio.

(As a listener) I don't know anything about the radio show if you're just giving away money. If we are all giving away money, then we are all playing the same game.

I want to play my own game, create my own world, build my own independent universe, and let (the others) give away money. If people are coming to my show, I want them to connect with me, not just come for the money.
People are motivated by community, connection and love more than noisy cash giveaways. They want to connect to you, who you are and your values.

Be present in the moment, engage with something that is interesting even if it is not on the run sheet. Make the show in front of (the listeners) very ears. Spontaneity and in the moment. Radio's big strength is that it is live, this is happening right now.

The mistakes are just as important as the bits that go right.

Don't plan everything the day before, leave room for spontaneity. When asked, the Jazz great Miles Davis said he plans 75%, and the rest is for God to show up… I like that philosophy.

What about those people who are working in radio and not doing the type of radio they want to do.

If it's not aligned with what your values are, why are you doing this? We don't need more good stuff…we need more great stuff, and that's what people should be trying to make.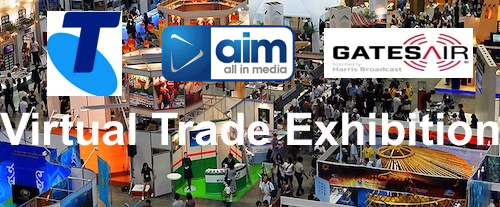 ---
Subscribe to the radioinfo podcast on these platforms: Acast, Apple iTunes Podcasts, Podtail, Spotify, Google Podcasts, TuneIn, or wherever you get your podcasts.