Chart Highlights – June 15, 2023
Top Debut: 'Satellite' by Harry Styles notches 278 spins
Heating Up: David Kushner gets his break at radio with 'Daylight'
Big Mover: Lewis Capaldi's 'Wish You The Best' improves to No. 14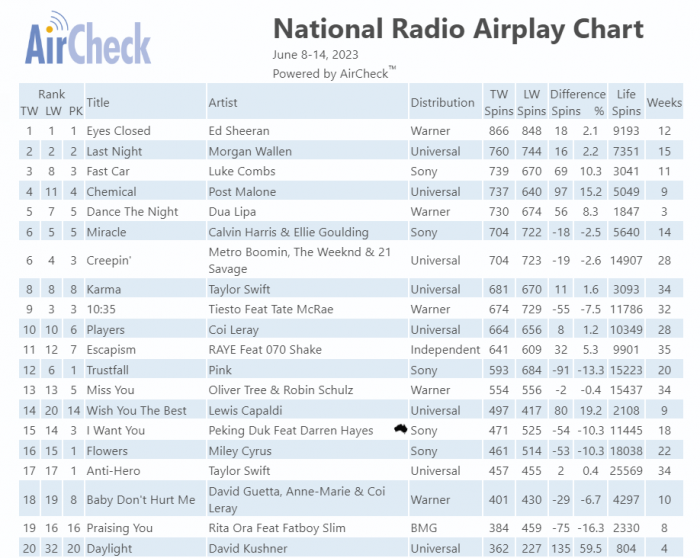 Harry Styles notches another Top 40 radio hit with 'Satellite', the fourth single off studio album Harry's House to grace the chart.
Debuting at No. 27 with 278 spins, Gold Coast's Hot Tomato played 'Satellite' 23 times, while Geelong's K Rock recorded 22 spins. Overall, 20 stations played the song this week.
Rising star David Kushner claims a spot in the Top 40 for the first time in his career with 'Daylight'. Rising to No. 30 this week, Nova is driving the song's success with all metro stations accumulating over 50 spins each.
Lewis Capaldi's 'Wish You The Best' rises six spots to a new peak position at No. 14. KIIS, Nova and Hit networks were all across the new single, which added an extra 80 spins this week (+19.2%).