Hot Tomato has retained its spot at the top of the GfK ratings for the Gold Coast, despite a drop of 2.1 down to 18.5.

The station is still a long way in front of second placed 92.5 Triple M (10.2) and Hit 90.9 (9.2), while triple j has dropped 2.8 and are down to 7.7.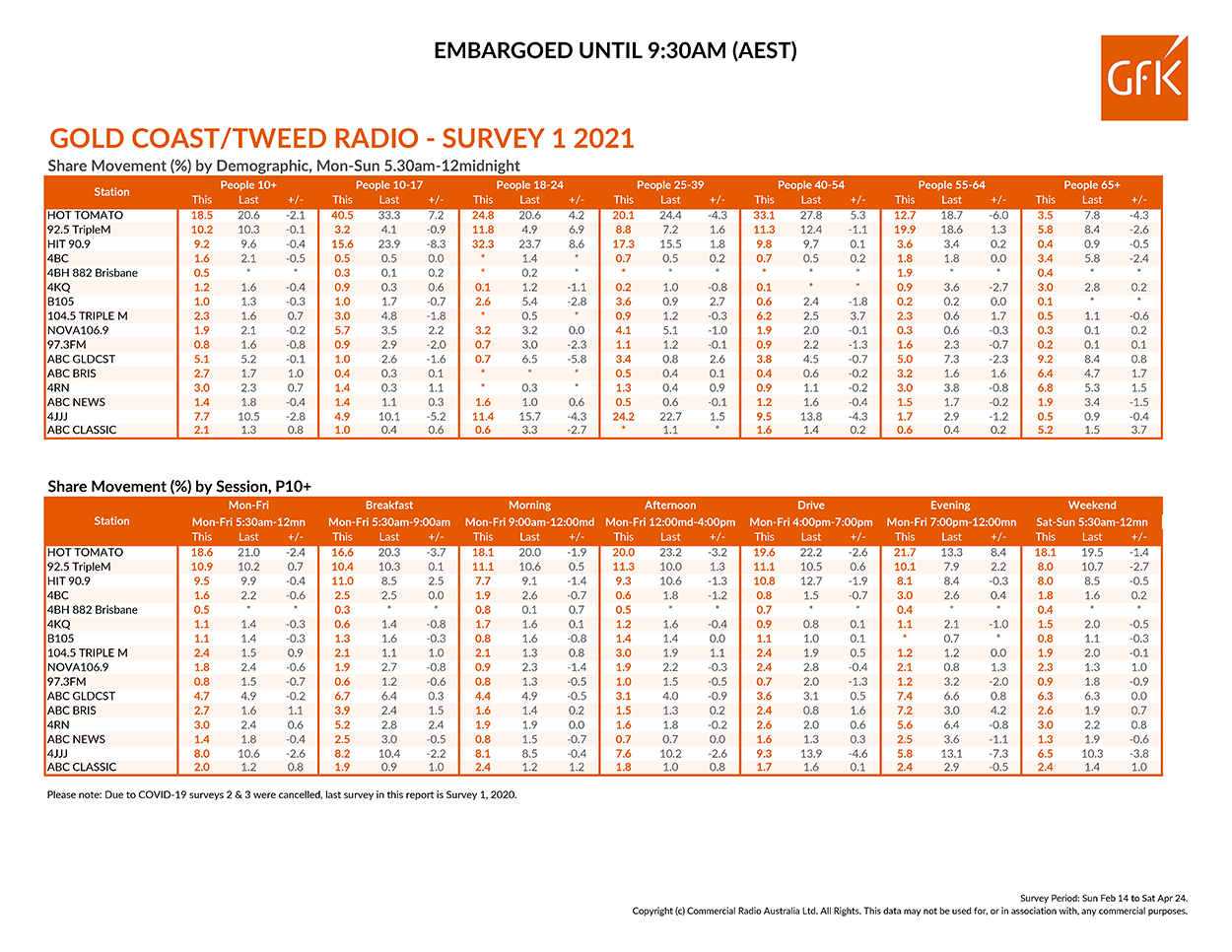 In Breakfast Galey, Emily Jade & Christo (Hot Tomato) dropped 3.7, but still lead with 16.6, while Bridge, Spida & Flan (Triple M) have only suffered a slight drop of 0.1 to 10.4, with Bianca, Dan & Ben (Hit90.9) jumping into second place, up 2.5 to 11.0.
---
Subscribe to the radioinfo podcast on these platforms: Acast, Apple iTunes Podcasts, Podtail, Spotify, Google Podcasts, TuneIn, or wherever you get your podcasts.