Do you have to be a little crazy to get up before dawn to do a breakfast shift or does doing breakfast make you that way?
For the past few months, radioinfo has been shining the spotlight on breakfast shows around the country. And with the early risers preparing for their much needed Christmas break, let's reflect on what have we learnt.

Perri Deane may have asked Santa for a paying job in 2016. In August he described himself as "a young man trying to make his way in life by doing what he truly loves". Perri is the breakfast announcer at community station Edge 99.3FM in Hobart which means he rolls out of bed before the sun rises for no money whatsoever.

Perhaps management should be docking Dave Peters' wage and passing it on to Perri.

Dave is one half of Jay and Dave on Sea FM Mackay and according to Jay Shipston in July this year, spends most of his time in the loo "every 15 minutes he bolts to the toilet".

Craig Annis who does breakfast on Star 104.5 revealed this year he hasn't changed his undies in 5 years because he superstitious and while we suspect he was joking it's enough to keep Santa away from his chimney.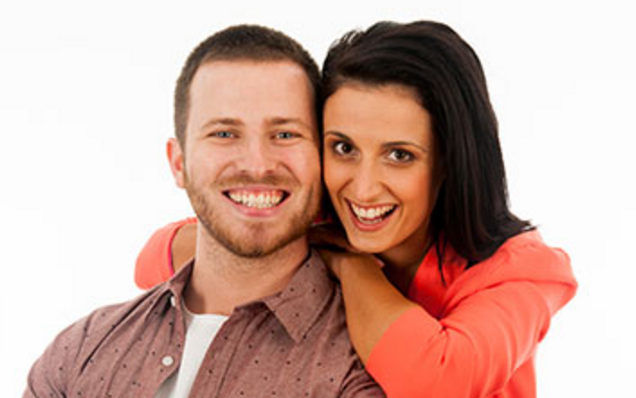 We went west to Bunbury where Ryan and Rosie (left) from Hot FM described themselves as "lovable dickheads". Let's hope Rosie Panetta gets a kiss from her boyfriend under the mistletoe this Christmas…she's been juggling having a long distance relationship with her boy in the eastern states while waking up each morning (not literally) with Ryan Jon in the west.

Look out for Simon Takla at the end of year parties. He does breakfast with Hayley Marcom in Shepparton and has a cracking party trick, he can bend his second biggest toe on his left foot in a perfect 90-degree angle!

If Santa gets into trouble with his sleigh while delivering all those presents on Christmas eve perhaps Mark Littler from 99.5 Sea FM could help? He used to fix planes (well the sleigh does fly) before getting into radio.

It appears it's fifth time lucky for Lee Dixon at Sea FM in Devonport. Prior to Jess Bennett he'd had four breakfast co-hosts in five years. It's been almost six months on-air together as they head into 2016.


Amber and Billows (left) are back in the same studio at 99.5 Star FM in Sunraysia after Billows headed off on extended leave during the year leaving Amber to hold the fort, let's hope he got her a decent Christmas present to say thanks.

Flan and Emily from Hot Tomato shared their favourite tomato recipes with us which are unlikely to grace our Christmas tables…spag bog and slow-cooked lamb shanks.

Who wants to take bets that Gracie from Magic 1059 in Port Augusta bought her dog one of the doggie Christmas stockings? Her on-air partner Matt told us she treats her dogs better than most people treat their kids.

Let's extend that bet to include to Carly Portch from Riverina's 99.7 Star FM who also loves dogs. In fact, her morning routine before she heads to the studio is to pat her dogs.



Has Maria Foundas asked Santa for that missing body part? When we caught up with her and Jon Vertigan she revealed after growing up in a family of boys she was convinced the dog had bitten her willy off.

Sea FM's Esther Woodhams in Hobart will no doubt be enjoying her time off with her husband telling us she needs fifteen alarm clocks to wake her up for breakfast radio.

And finally a message to Matt Griffith's family from 105.7 The River, keep him away from the Christmas beetles. He shocked his on-air partner Lu by announcing he would pull the wings off an endangered butterfly for one million dollars (he's not to be trusted around insects).

So raise your glasses to all those who rise before the sun is up to entertain and inform.

May all you have a safe and merry Christmas and a successful 2016.