Former New Zealand wicketkeeper-batsman and veteran cricket and rugby union commentator Ian Smith will host Mornings on the soon to launch SENZ.

"SENZ will give New Zealand sports fans everything they want and more. I'm incredibly excited to be a part of the team," Smith said.

"On SENZ's Morning show we'll interview New Zealand's leading athletes, coaches and decision makers and discuss the biggest stories in sport, connecting with listeners who can share their opinions each hour."

SEN has also announced Louis Hermann-Watt's appointment as producer for the SENZ Breakfast Show, featuring the legendary Brendan McCullum. Louis has a breadth of experience in sports radio production and will be SENZ's lead racing host in addition to his role both on and off-air in the breakfast show.

Sports Entertainment Network recently revealed its plans to expand into New Zealand with the acquisition of 30 TAB NZ AM/FM radio licences and the signing of former New Zealand Test captain Brendon McCullum as headline talent.
SENZ will become New Zealand's new Home of Sport and Racing – and aims to be the destination for New Zealand sports fans.

SENZ will establish radio studios in Auckland and Wellington and will produce local sports content from both studios.

Sports Entertainment Network is a multi-platform sports and entertainment business, connecting brands with fans across radio, television, digital, publishing, stadiums and events.
In Australia, the business owns and operates 21 SEN stations and 13 SENTrack racing stations. The company also owns a newspaper, magazine and talent management business. It holds broadcast rights to the AFL, NRL, A-League, Big Bash and Test Cricket as well as international sports events like NFL Super Bowl, and is the largest syndicator of sports radio content across Australia.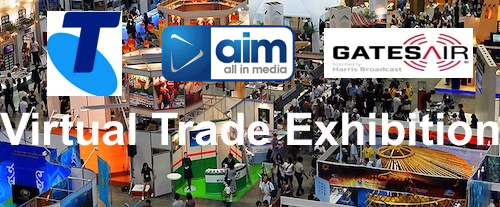 ---
Subscribe to the radioinfo podcast on these platforms: Acast, Apple iTunes Podcasts, Podtail, Spotify, Google Podcasts, TuneIn, or wherever you get your podcasts.