Tziporah Malkah was branded 'awful' yesterday after an interview with Triple M's Grill Team.

Tziporah, formerly Kate Fischer had been eliminated from reality TV show I'm A Celebrity Get Me Out of Here and was doing the obligatory round of interviews with radio stations.

It was with 104.9FM that the chat didn't get off to a good start after she was introduced with a montage of her more controversial comments during her time in the jungle.

"Yeah, thanks, great welcome.

"I really feel very warmly invited by that."

Which set the tone for the interview and it wasn't long before she and Matty Johns started butting heads.

"But Tziporah, you love stirring the pot. That's what you do".

"No I don't, how would you know that? Do you know me?"

The banter continued until Gus Worland declared, "this is the first and last time you speak to us".

I had a similar experience interviewing former MKR contestant Ashlee Pham on Heart 107.3, who like Tziporah was a controversial figure on reality TV.

I think my issue was that I loved the TV show and grew to dislike Ashlee along with the Australian audience.

In fact, I disliked Ashlee so much I couldn't watch the show when she was on because it frustrated me.

And I told her that.
I hadn't planned to, but after a very painful interview, frustration got the better of me and she subsequently hung up.
To which I went to the break with, "Oh, well that sums her up. That's a bit p*** weak isn't it. Honestly, what an absolute b****. Sorry, but she is".

I wondered though after reading about the Grill Team's interview and remembering my own moment, how both scenarios might be viewed by up and coming broadcasters.

Is it professional for announcers to effectively lose control of a chat?

Does it benefit the announcer?

Does it benefit the person you are interviewing?

I asked Lisa Sweeney AFTRS Program Leader Radio:

"Tziporah Malkah already has an established reputation as being controversial, so it shouldn't have been a surprise to the team when the interview played out in that way.

"In most cases, the audience will be on the side of the host who maintains composure in the face of adversity, so the radio host would be best advised to remain calm and either keep going or end the interview early. This is equally the case in hard hitting radio current affairs or entertainment-style celebrity interviews.

"In the case of the Grill Team, the audience probably didn't need to be told that the guest was "an absolute nutbag" – they are more than capable of forming their own opinion. She was also on record as hating being called Zippy, so it appeared to be goading her by saying more than once: "See you Zippy". It sounds like a high school playground approach, and it comes across as quite disrespectful and immature. This takes the
on air team into the danger zone of giving the steering wheel to the guest and losing the audience.

"It is impossible to say what is the right or wrong approach, but the fairest question to ask is, what will be the best experience for the audience? In many cases, if we accidentally see an awkward conflict playing out in the street we wish it would disappear. But on other occasions, we can't help but stare and stay until the end. This is where the host must use their creative instincts rather than a scientific approach – and strive always to achieve the best experience for the listener."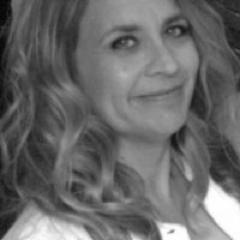 Kim Napier