Speaking at a closed session of the Australia-British Chamber of Commerce this week, ABC Chair Ita Buttrose criticised Millenials.

She said, younger workers lack resilience and "almost need hugging" for regular reassurance.
The comments have come to light in a Sydney Morning Herald article by Latika Bourke, who quotes sources who were not at the function, so felt they were not bound by Chatham House Rules.
According to Bourke, Buttrose was asked to reflect on what makes good leaders. She criticised the current political and corporate class of leaders… [and] she said it was the make-up of the workforce that had most radically changed, particularly the demands of Millennials.
"What does change is the expectations of staff, that's where the change occurs," Buttrose said. "The younger workers like more transparency"… which was in stark contrast to when she was a journalist, when she said that not hearing from proprietors such as Sir Frank Packer and bosses was a good thing because "no news means good news".


"But it seems to me that today's younger workers, they need much more reassurance and they need to be thanked, which is something many companies don't do. They're very keen on being thanked and they almost need hugging – that's before COVID of course, we can't hug any more – but they almost need hugging."
On social media, Millenials hit back at Buttrose with comments such as "thoughtless and illl-considered."
ABC triple j Hack presenter Avani Dias tweeted that she had asked Buttrose to appear on the program to explain herself, but Buttrose declined.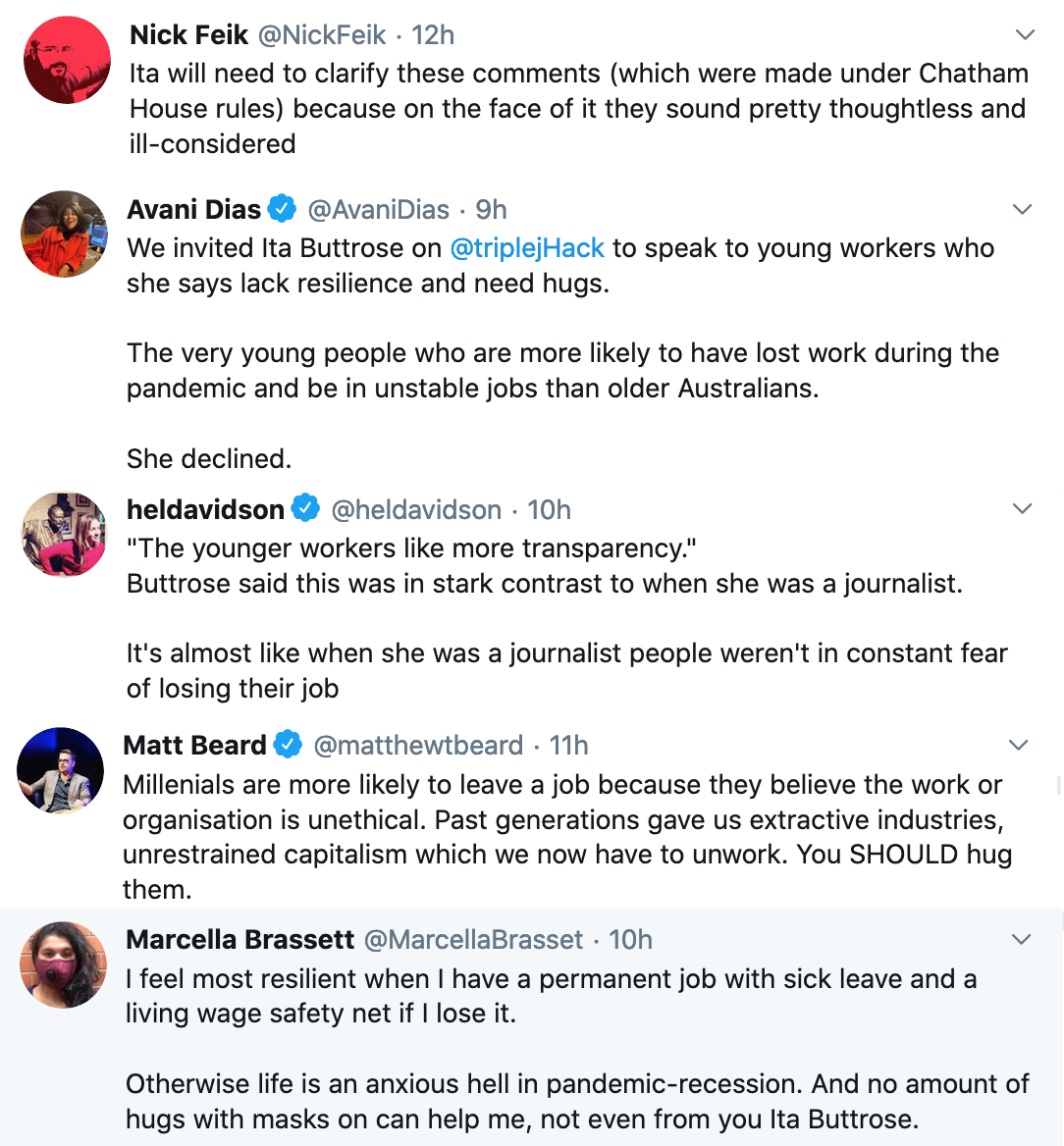 Other ABC staff and former staff, such as Sophie McNeill and Erin Somerville have drawn Ita's attention to the hard work being done by young ABC staffers.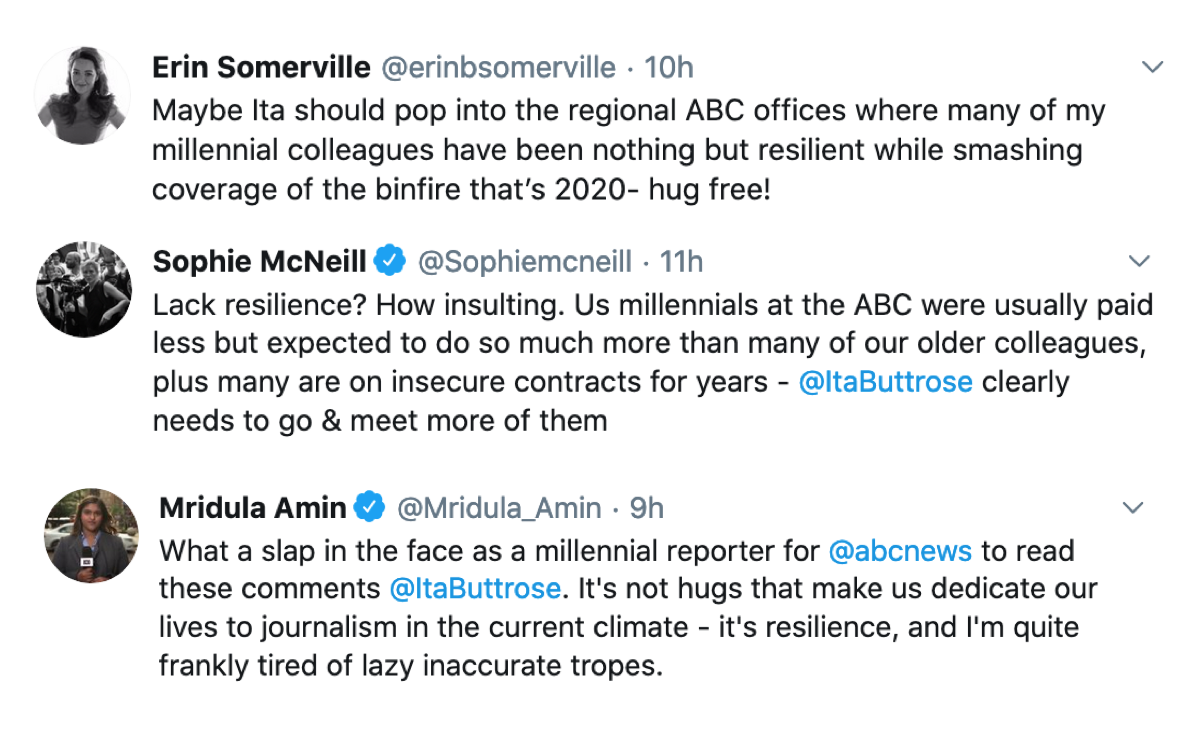 Read the full SMH article here.
---
Subscribe to the radioinfo daily flash briefing podcast on these platforms: Acast, Apple iTunes Podcasts, Podtail, Spotify, Google Podcasts, TuneIn, or wherever you get your podcasts.