Chart Highlights – 2 July 2020
Heating Up: Jason Derulo & Jawsh 685 up 100 spins to No.21 with 'Savage Love'​
New Music: Guy Sebastian debuts at No.23 with 'Standing With You'​
Highest Gain: Beyonce's 'Black Parade' up 54 places to No.39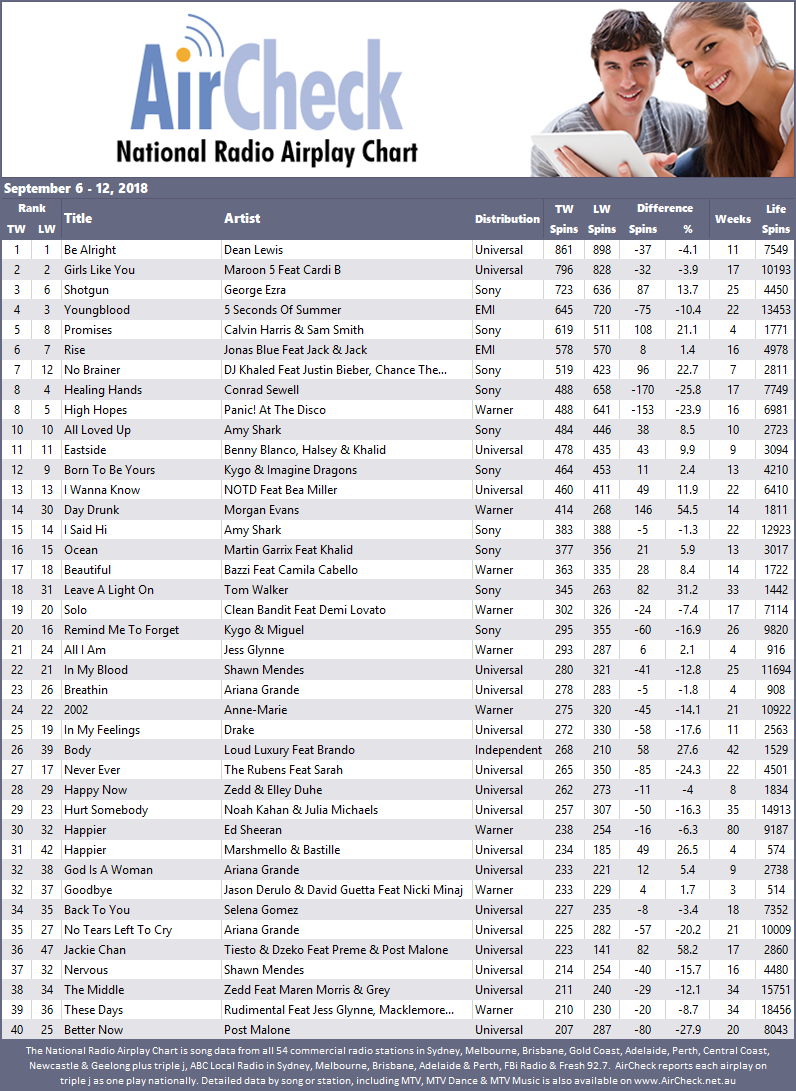 This week Jason Derulo and Jawsh 685 rose to No.21 with 'Savage Love' up 100 spins on the AirCheck National Radio Airplay Chart. The collaboration earned spins across 17 stations with The Edge Sydney out in front accounting for 49 instances, followed by KIIS 1065 Sydney. The Hit network increased airplay by 20% but it was the KIIS network that prompted the ascent, airing five times more spins this week.
Guy Sebastian released 'Standing With You', debuting at No.23 with 342 spins. CHR heavyweights Hit, KIIS and Nova all showed their support, adding the track to high rotation, while 973, 2HD, NewFM, 2SM and Star 104.5 all added plays. This is the fourth single from his upcoming ninth studio album.
Beyoncé entered the chart at No.39 with 'Black Parade'. The track earned 190 spins across 17 stations nationally, with the Nova network championing the track, accounting for over 70% of the week's airplay and being first to play the track.
---
Subscribe to the radioinfo daily flash briefing podcast on these platforms: Acast, Apple iTunes Podcasts, Podtail, Spotify, Google Podcasts, TuneIn, or wherever you get your podcasts.