KIIS1065's Kyle & Jackie O made it rain cash…
They say money doesn't grow on trees but Kyle & Jackie O fired up a chopper and made thousands of dollars fall from the sky on 20 lucky listeners to celebrate the brand new season of Billions on Stan.
Listeners were chosen from hundreds of entries and taken to a secret Sydney location for their chance to take home bundles of cash.
Anything they could get their hands on, they could keep.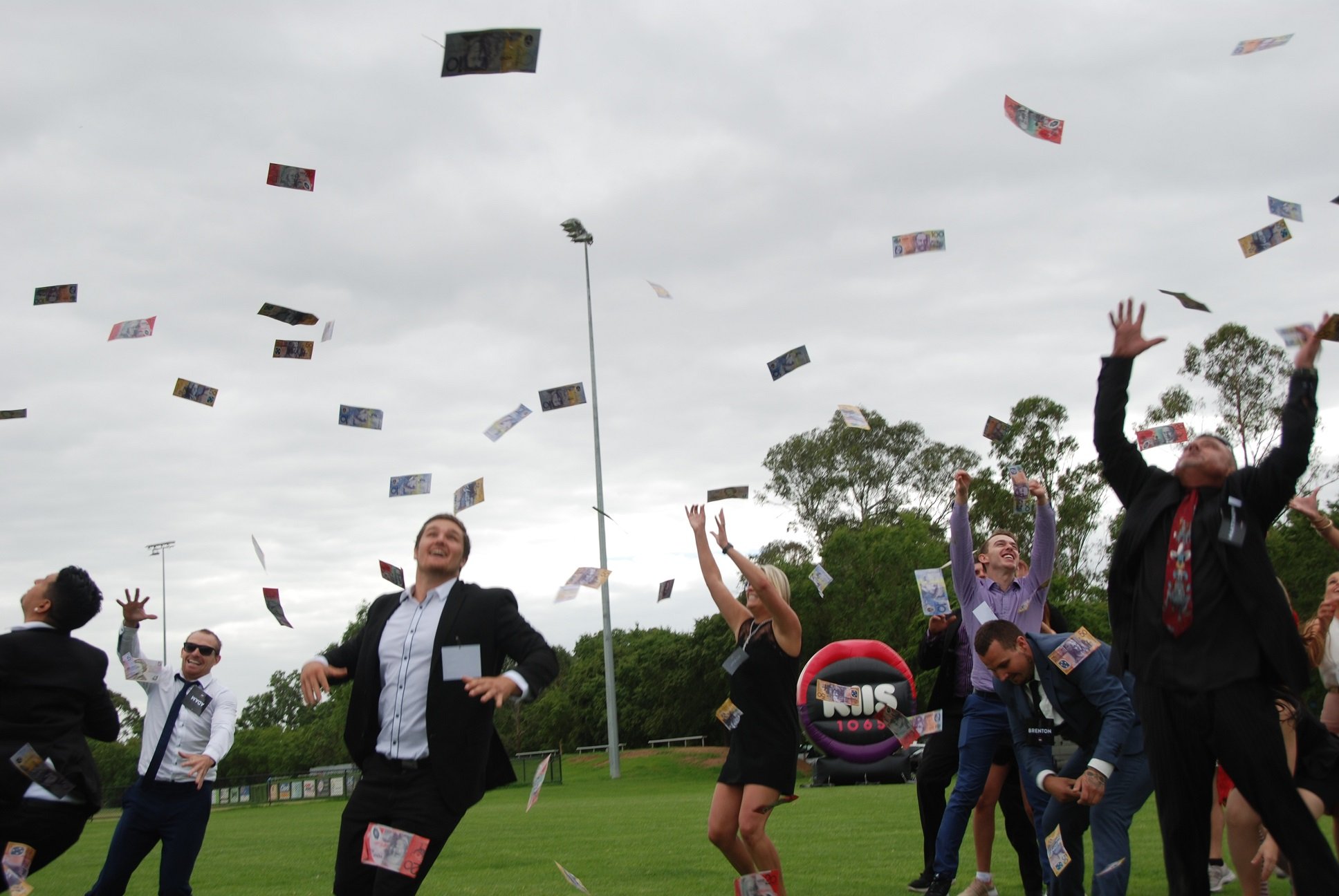 It was controlled chaos as Kyle & Jackie O gave the word to release the cash with the listeners combining speed, skill and determination to grab as much as they could. Whether it was purchasing a Louis Vuitton bag, a deposit for a house, or taking their mum on a special trip to Fiji for her birthday, every listener walked away with cash to put towards their dream.
KIIS Head of Content, Derek Bargwanna said: "Kyle and Jackie O is Sydney's biggest show and everything they do is big and this was one of the best yet – it had drama, excitement, thrills and of course heaps of cash, just like Billions."
Director of Marketing, Stan, Melanie Novacan said: "We're thrilled that we could shower Sydney in cash and literally make the dollar's fall from the sky, in celebration of the brand new season of the hit show Billions, only on Stan."