This morning Nova 100's Chrissie, Sam & Browny put on a special Christmas outside broadcast at Federation Square in the Melbourne for their last show for 2017.

Joining the team were friends of the show: Melbourne Football club's Bernie Vince, Tom Gleisner, Tony Martin, Dave O'Neil and Titus O'Reily.

During the show they presented 18 year Harry with the keys to a brand new Skoda, from Richmond Skoda, after listeners have tried all year to make Sam Pang laugh for the regular segment "Jokes Aren't Funny".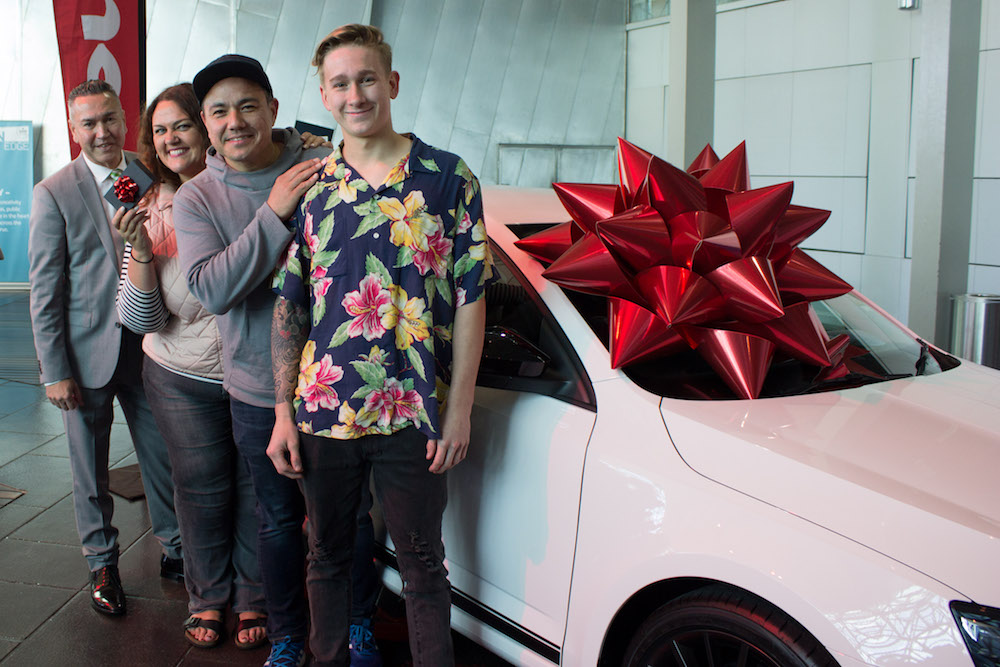 A joke about a thermometer and a pen had the team in stitches and even Harry re-telling the joke several times this morning did nothing to dampen the amusement.

Chrissie, Sam & Browny and the team (pictured below) will return on Monday 22 January with Greg Burns filling in on Nova network's summer breakfast show until their return.