The 2021 World Press Freedom Index compiled by Reporters Without Borders (RSF) shows that journalism, the main vaccine against disinformation, is completely or partly blocked in 73% of the 180 countries ranked by the organisation.
This year's Index, which evaluates the press freedom annually, shows that journalism is totally blocked or seriously impeded in 73 countries and constrained in 59 others.

These countries are classified as having "very bad," "bad" or "problematic" environments for press freedom, and are identified accordingly in black, red or orange on the World Press Freedom map.

The Index data reflect a dramatic deterioration in people's access to information and an increase in obstacles to news coverage. The coronavirus pandemic has been used as grounds to block journalists' access to information sources and reporting in the field.

RSF secretary-general Christophe Deloire says, "Journalism is the best vaccine against disinformation," "Unfortunately, its production and distribution are too often blocked by political, economic, technological and, sometimes, even cultural factors. In response to the virality of disinformation across borders, on digital platforms and via social media, journalism provides the most effective means of ensuring that public debate is based on a diverse range of established facts."

Norway is ranked first in the Index for the fifth year running even though its media have complained of a lack of access to state-held information about the pandemic. Finland maintained its position in second place followed by Sweden and Denmark.

The 2021 Index demonstrates the success of these Nordic nations' approach towards upholding press freedom.

China (177th), which continues to take Internet censorship, surveillance and propaganda to unprecedented levels, is still firmly anchored among the Index's worst countries, which are indicated in black on the World Press Freedom map.

According to the index report, in the Asia-Pacific region, the "censorship virus" spread beyond China, in particular to Hong Kong (80th), where the National security law imposed by Beijing seriously threatens journalists.

Australia (up 1 at 25th), experienced a disturbing variant: in response to proposed Australian legislation requiring tech companies to reimburse the media for content posted on their social media platforms, Facebook decided to ban Australian media from publishing or sharing journalistic content on their Facebook pages.

Across the ditch, New Zealand (8th) is one of just twelve countries to that can claim to offer a favourable environment for journalism.

RSF's global indicator, its measure of the level of media freedom worldwide, is only 0.3% lower in the 2021 Index than it was in 2020. However, the past year's relative stability should not divert attention from the fact that it has deteriorated by 12% since this indicator was created in 2013.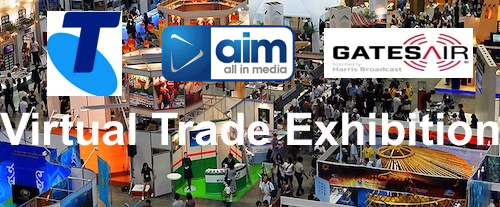 ---
Subscribe to the radioinfo podcast on these platforms: Acast, Apple iTunes Podcasts, Podtail, Spotify, Google Podcasts, TuneIn, or wherever you get your podcasts.