Results are in for the first NZME commissioned, New Zealand ratings survey conducted by TNS.
Earlier this year, NZME announced it would fund TNS to continue surveying New Zealand radio after the Radio Broadcasters Association cancelled their survey funding to search for a more comprehensive ratings system.
When the funding was announced, Sandra King, Commerical Director of NZME said "We believe strongly in providing advertisers with independent, credible and regular information. Informed planning decisions can then be made by our clients who spend their hard earned money with us."
In Auckland, NZME talk station ZB led the results with 13.7% of the market share, followed by sister station Coast. Mediawork's The Breeze and Edge followed with 6.6% and 6.1% respectively.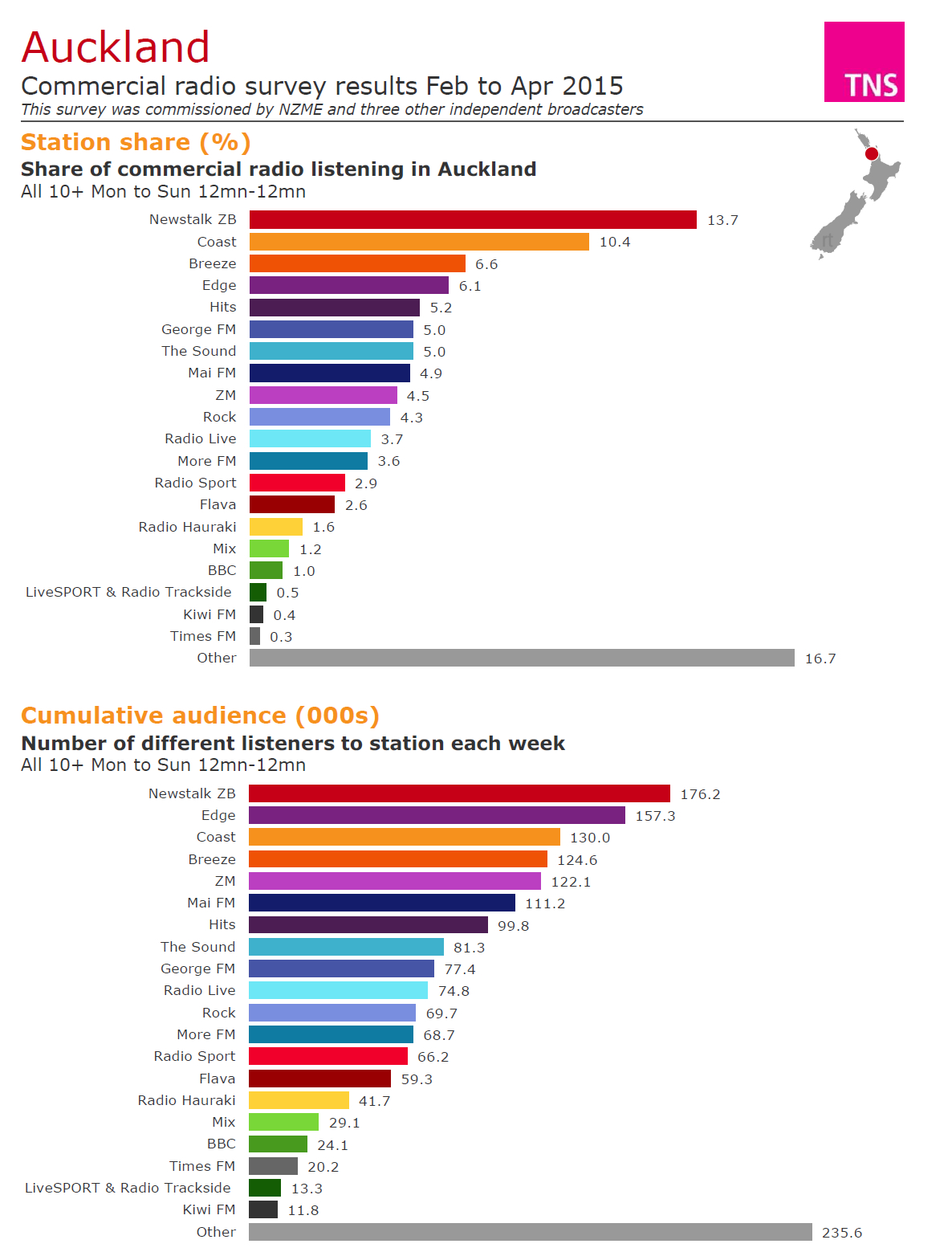 In Wellington, The Breeze held top spot with 16.1% of the market while ZB followed on 15.2%. The Sound and Edge took 3rd and 4th place with 7.8% and 7.2% respectively.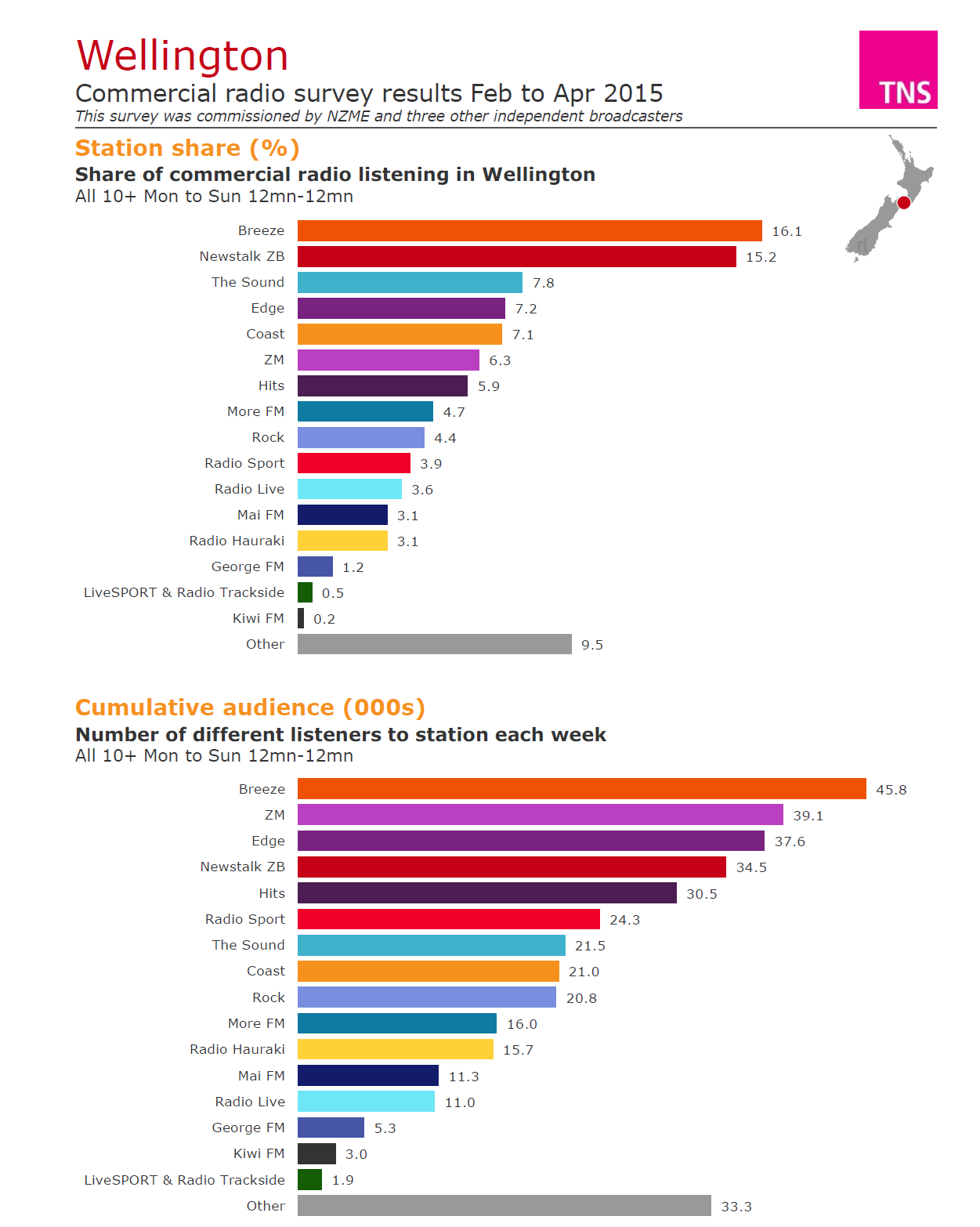 In Christchurch, ZB was highest rated with 14.8%, followed by More FM on 14.5. The Sound was 3rd with 10.7% and Breeze was 4th with 9.9%.