APN has released an information briefing to the stock exchange about the business strategy and financial performance of its New Zealand media business NZME.
NZME is in the process of transforming its print, radio, digital and e-commerce assets into an integrated media business.
The medium term objective is to maintain its total advertising market share in New Zealand of 13-14% through transitioning the revenue mix.

The company is actively investing in new revenue areas; Digital, E-Commerce, Activations and Events, and forecasts NZ$55 million of annual revenue from digital and new initiatives in the 2015 financial year.
NZME placed 6th in the NZ digital market (see chart left).
APN has also advised that it will make a non-cash impairment charge of NZ$54 million related to its newspaper mastheads in New Zealand, following a review of the assets.
The presentation shows that digital revenue, including iHeartRadio, is growing rapidly for NZME's radio assets.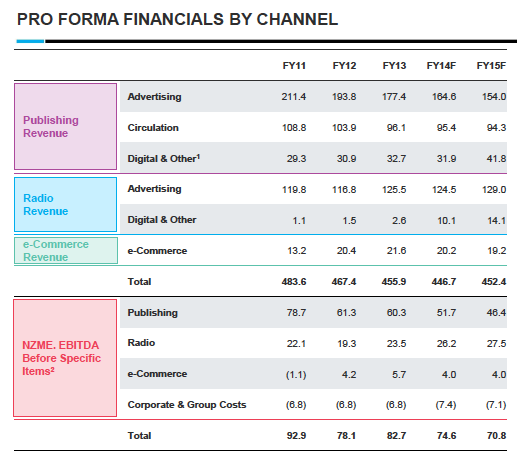 The Radio Division expects to grow by 8.1% in the coming financial year.