Radio Tomorrow with James Cridland
Earlier this year, in late April, I braved the crowds in Las Vegas and saw something really quite special.
Dan McQuillin from Broadcast Bionics was showing two nice things, which Kirk Harnack from Telos persuaded them to show off in a YouTube video. If ever you should ever stop reading an article and go and watch a video, now's the time. Go and do that.
OK, so you didn't. Here's what you missed. One clever system that allows you to edit audio, and video, based on speech-to-text. Want to edit out a sentence? Highlight the sentence, just like in a word-processor, and hit delete – and hey presto, it's come out of the video as well.
It's probably more useful as a tool to extract great pieces of video from your radio show and publish it online. Keep cameras running at all times, then simply grab the section you want to publish. Instantly, it's there.
It's nice. But it isn't the main thing. Which is the slightly more dull-looking thing that follows in the video. Object-based editing.
The theory behind object-based editing is based on the cheapness and ease of audio recording. When I started in radio, you'd mix something live, and record it onto quarter-inch tape. That was all you ever got to keep – the fully-mixed output of what you were working on.
Now, of course, anything can record high quality audio. So instead of just recording the sound that comes out of your mixing desk – why not record everything, on every channel? And then record the position of the faders, too? All of a sudden you have something much more interesting than the final mix – you've all the components. And unlike the old days, you wouldn't need a massive multi-track recorder to do it.
Object-based editing like this can therefore mean that you can go back and tighten up a live radio programme, easily and simply. Music too loud under an interview? The audio isn't lost – just go back and dip the fader a little more.
Or, in the middle of this program on the BBC World Service which explains it all (listen from 16 minutes in) you could broadcast a breakfast show with rock music, only to then edit and substitute the music with something else, like reggae, perhaps.
Object-based BROADCASTING is the idea that you could broadcast all this information, and let your audience do the editing on their own equipment. Which sounds a ridiculously silly idea until you realise that you could make a personal version of a show for everyone: their favourite music, weather or travel for their suburb, not the whole market area; more of the stuff they want and less of the stuff they don't.
I still remain a little dubious that live, linear radio is a good experience on a mobile phone. Radio without a skip button remains a second-best to services like Spotify or NPR One. But with object-based broadcasting, anything's possible.
Who's up for it?
About The Author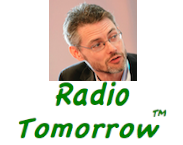 James Cridland is a radio futurologist: a writer, speaker and consultant on the effect that new platforms and technology are having on the radio business across the world.
A former radio presenter, James has worked for stations and companies across the world, including the original Virgin Radio in London, the BBC, Futuri Media, Imagination Technologies and Seven Network. He has judged many industry awards, including the CBAA, ABC Local Radio, RAIN and the UK's ARIAS.
He writes for publications across the world, and runs media.info the worldwide media information website. He also runs a free weekly newsletter with news of radio's future.
British by birth, James lives in Brisbane, QLD and is a fan of craft beer.