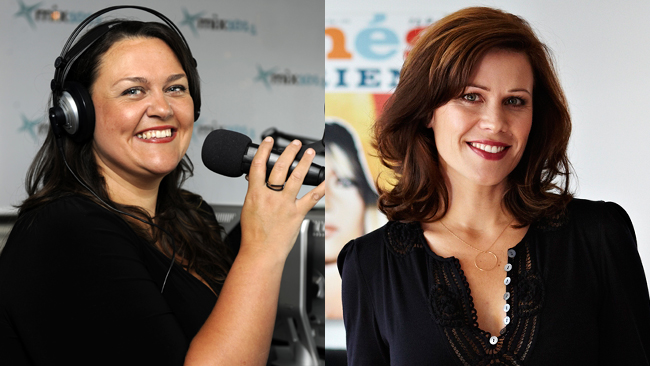 Chrissie Swan and Jane Hall aired their 100th show today on Mix 101.1.
Prime Minister Julia Gillard sent the girls a congratulatory message and she also tweeted them earlier today.
Prime Minister Gillard; "Chrissie and Jane, congratulations on 100 shows … I'm looking forward to the shows in the future. And given your call sign of Mix 101.1, you better celebrate the 101st show too!"
Peter Hitchener from Channel Nine News also sent his best wishes to the girls on their 100th show, telling them to "keep up the good work!"
The messages were introduced with the caveat: "and here's some celebrity types pretending they know who Chrissie and Jane are."
The girls celebrated the show with a cake.